Reddy named Fellow of the American Association for the Advancement of Science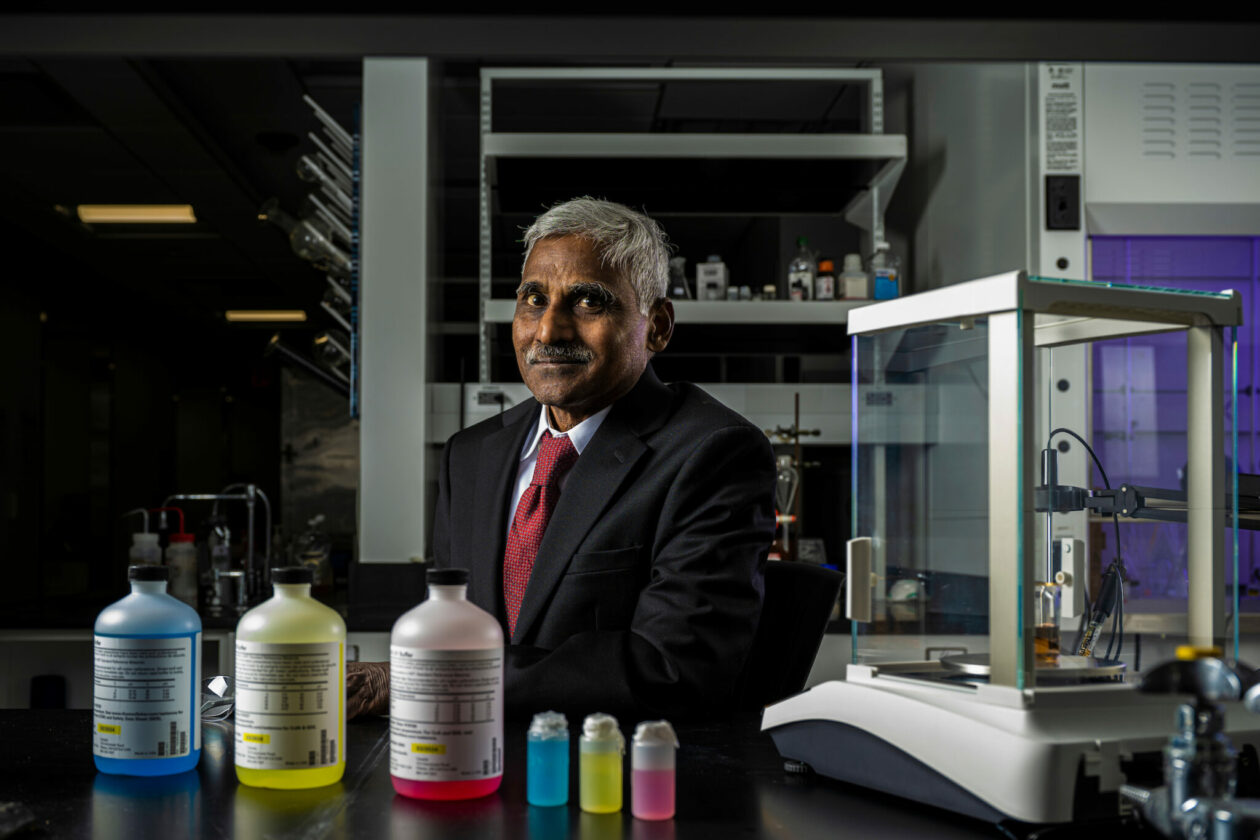 The American Association for the Advancement of Science (AAAS) announced today (Tuesday, Jan. 31) that Dr. V. Prakash Reddy, professor of chemistry at Missouri S&T, has been elected Fellow of its organization.
AAAS's website states that each year, it elects members whose "efforts on behalf of the advancement of science, or its applications, are scientifically or socially distinguished." It also states that the association elects Fellows deliberately and carefully to preserve the honor attached to this recognition.
"I am honored and humbled for being elected as Fellow of the prestigious AAAS," says Reddy. "I am grateful to my mentors, collaborators, colleagues, funding agencies, and former and current students in my research group, who have inspired imaginative breadth and depth to my research areas."
AAAS began electing Fellows in 1874. Fellows are singled out because of meritorious contribution to the advancement of science.
The AAAS Fellow announcement states that Reddy is being honored for "impactful contributions to the field of organic chemistry, particularly to the areas of superacids, carbocations, electrophilic reactions, organofluorine, and medicinal chemistry."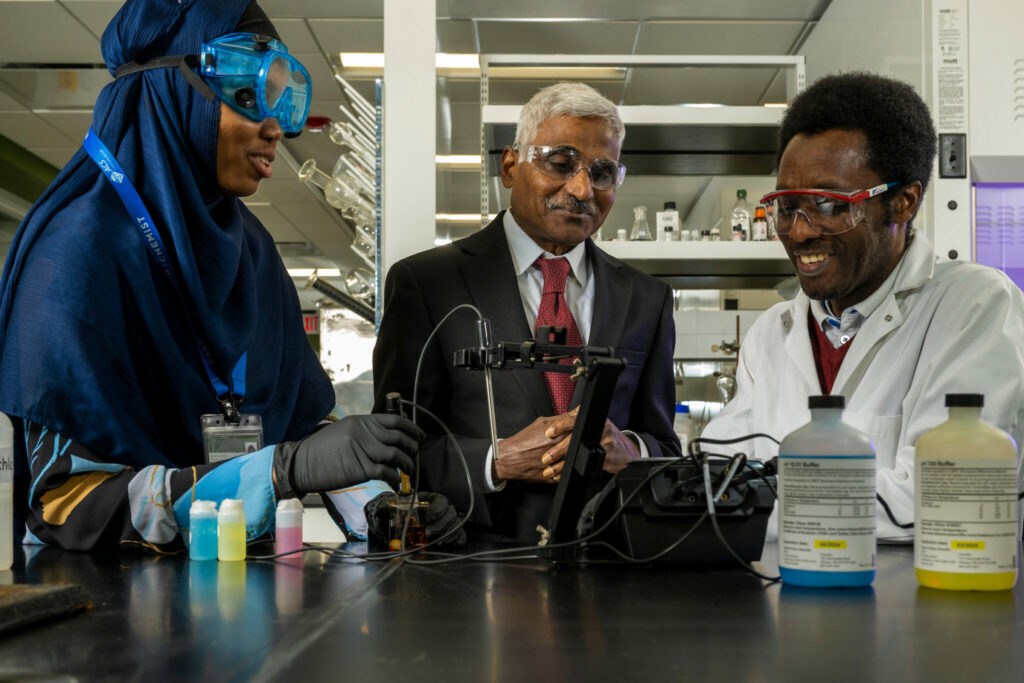 "My research group is involved in a multitude of research areas, areas as diverse as nerve agent decontamination, drug design toward devastating neurological disorders such as Alzheimer's disease, and traumatic brain injury, oxidative stress, photoredox catalysis, and AGE inhibitors and breakers," says Reddy.
Among other interdisciplinary research areas, Reddy's research group is currently working to mitigate the toxic effects of pesticides.
"Our laboratory is currently developing small-molecule based and polymeric-material-based decontaminating agents," Reddy says. "These agents could potentially be used in surface decontamination and in self-decontaminating fibers and fabrics toward mitigating the toxic effects of the nerve agents and pesticides."
Reddy earned a master's degree in chemistry from the University of Hyderabad in India in 1979, and a Ph.D. in organic chemistry from Case Western Reserve University in 1986. After earning his Ph.D., Reddy served as a research associate at Syracuse University and then as a senior research associate at the University of Southern California. He joined Missouri S&T in 2001 as an assistant professor, was promoted to associate professor in 2006, and to professor in 2015.
He has been a NASA Jet Propulsion Laboratory Faculty Fellow, an honorary member of the Golden Key National Honor Society, earned three patents, written two books and has over 100 published articles. Reddy currently serves as senior investigator in the Center for Research in Energy and Environment at S&T, and is a research investigator in the Center for Biomedical Research at S&T.
About Missouri S&T
Missouri University of Science and Technology (Missouri S&T) is a STEM-focused research university of over 7,000 students. Part of the four-campus University of Missouri System and located in Rolla, Missouri, Missouri S&T offers 101 degrees in 40 areas of study and is among the nation's top 10 universities for return on investment, according to Business Insider. S&T also is home to the Kummer Institute, made possible by a $300 million gift from Fred and June Kummer. For more information about Missouri S&T, visit www.mst.edu.