New media pioneer Jay David Bolter to visit S&T March 2
Author, critic, technologist and new media pioneer Dr. Jay David Bolter will deliver two lectures at Missouri S&T on Thursday, March 2. Among his many accomplishments, Bolter is known for the books he's authored or co-authored and for pioneering hypertext as an application for creative writing.
His lecture, titled "Innovation, Creativity and the Metaverse," will focus on the metaverse, which is a virtual-reality space where users interact with each other in a technology-generated environment. Bolter will discuss the social and political dangers it may pose and its potential to reconfigure media culture.
Bolter's visit to S&T is sponsored by the university's Center for Creativity and Innovation. The lecture takes place at 7 p.m. at Leach Theatre in Castleman Hall, located on the Missouri S&T campus at the corner of 10th and Main streets in Rolla. A reception with light refreshments immediately preceding the lecture begins at 6 p.m. in the lobby of the Leach Theatre. Both the lecture and the reception are free and open to the public.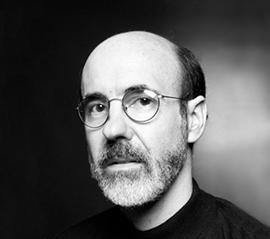 At noon, Bolter will deliver "Remediation Revisited," a lecture that is also free and open to the public but intended primarily for S&T's English and technical communications students and faculty. The lecture will take place in the Turner Room of the Havener Center on the Missouri S&T campus.
Using Remediation, the book he co-authored with Dr. Richard Grusin, as a marker, Bolter will discuss the dramatic changes in media culture since the book's publication in 1999. At that time, most media critics assumed that the emerging digital technologies such as the internet, virtual reality and computer graphics needed to separate themselves from earlier media to attain a new set of aesthetic and cultural principles. Bolter and Grusin challenged that assumption, arguing that paying homage to, rivaling and refashioning earlier media such as perspective painting, photography, film and television – a process the authors called "remediation" – was how new media achieved their cultural significance.
"Jay David Bolter is one of the most important founding figures of digital media," says Dr. Karen Head, professor of English and technical communication and director of S&T's Center for Creativity and Innovation. "His numerous achievements and accomplishments reinforce the truth that without creativity, innovation simply does not occur. It's a privilege to welcome to Missouri S&T a true pioneer who has played such a pivotal role helping us understand the intersection of media and technology for more than 30 years."
Bolter's accomplishments include working with Michael Joyce to create Storyspace, a hypertext authoring system, collaborating in the development of other digital media forms and, as a member of the Augmented Environments Lab, developing augmented reality and virtual reality applications to stage dramatic and narrative experiences for cultural heritage and informal education.
Books he's written or co-written include Turing's Man: Western Culture in the Computer Age; Writing Space: The Computer, Hypertext, and the History of Writing; Windows and Mirrors, with Diane Gromala; and The Digital Plentitude: The Decline of Elite Culture and the Rise of New Media.
Bolter earned a Ph.D. in classics and a master's degree in computer science from the University of North Carolina and received fellowships at Yale University, Cornell University, University of Göttingen and with the American Council of Learned Societies. Following various faculty positions at the University of North Carolina, in 1991 Bolter joined the Georgia Institute of Technology, where he is currently the Wesley Chair of New Media.
About Missouri University of Science and Technology
Missouri University of Science and Technology (Missouri S&T) is a STEM-focused research university of over 7,000 students. Part of the four-campus University of Missouri System and located in Rolla, Missouri, Missouri S&T offers 101 degrees in 40 areas of study and is among the nation's top 10 universities for return on investment, according to Business Insider. S&T also is home to the Kummer Institute, made possible by a $300 million gift from Fred and June Kummer. For more information about Missouri S&T, visit www.mst.edu.