Missouri S&T alumnus named vice provost, dean of the College of Engineering and Computing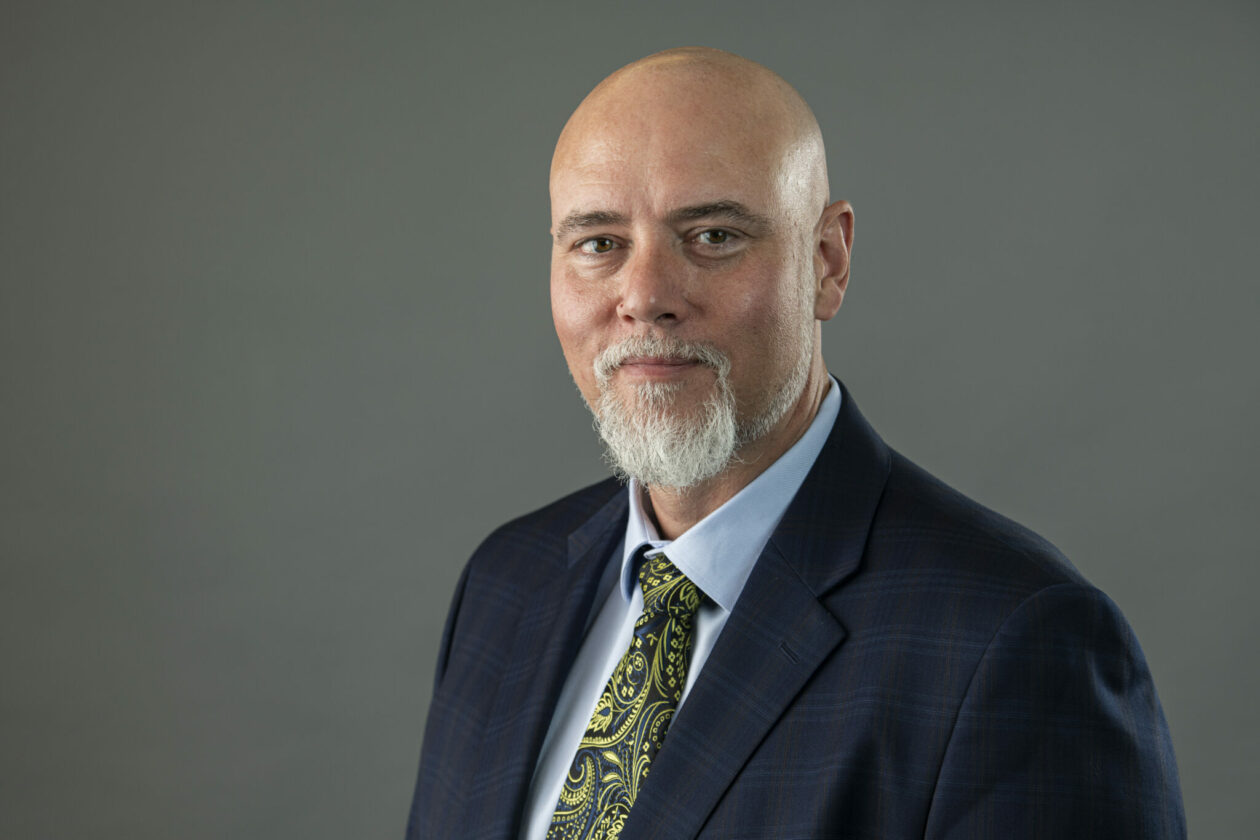 Dr. David Borrok, an alumnus of Missouri S&T, has accepted the position of vice provost and dean of his alma mater's College of Engineering and Computing effective Feb. 1.

Since August 2022, Borrok has served in this role in an interim capacity, but he is now set to begin the job on a permanent basis.

"I am delighted that David is moving into the dean position permanently," says Dr. Colin Potts, provost and executive vice chancellor of academic affairs at S&T. "He is a strategic and responsible leader who has the confidence of the department chairs and faculty. He is not afraid to make challenging decisions and plan for the long-term future and has been of invaluable assistance in jumpstarting the Bio-X-related degree proposals."

Borrok has previously served as the college's associate dean for research. He was also chair of the geosciences and geological and petroleum engineering department at S&T and served as the Gulf Oil Foundation Professor.

Prior to joining the Missouri S&T faculty in 2017, Borrok was the inaugural director of the School of Geosciences at the University of Louisiana at Lafayette, where he also served as a professor. He served as interim director for the university's Institute for Coastal Ecology and Water Research as well.

In addition to his academic career, Borrok spent six years in the private sector, working in mineral exploration in the United States, Europe and South America and later as a site manager and project scientist for Black and Veatch in Kansas City, Missouri.

"My vision for the college is one of growth and increasing our impact," Borrok says. "We want the college to grow in size and to leverage the passion we have for solving societal problems through research to have a true impact on the world around us. As an alumnus of Missouri S&T, I feel like I have a special connection to the university and our mission."

Borrok's educational journey at the university level began at Missouri S&T, where he graduated with a bachelor's degree in geology and geophysics in 1995. He then completed his master's degree in geology at the University of Michigan and a Ph.D. in civil engineering and geological sciences at the University of Notre Dame. His research interests include water resources and aqueous and organic geochemistry.

For more information about Missouri S&T's College of Engineering and Computing, visit cec.mst.edu.
About Missouri University of Science and Technology
Missouri University of Science and Technology (Missouri S&T) is a STEM-focused research university of over 7,000 students. Part of the four-campus University of Missouri System and located in Rolla, Missouri, Missouri S&T offers 101 degrees in 40 areas of study and is among the nation's top 10 universities for return on investment, according to Business Insider. For more information about Missouri S&T, visit www.mst.edu.