Khayat named vice chancellor for research and innovation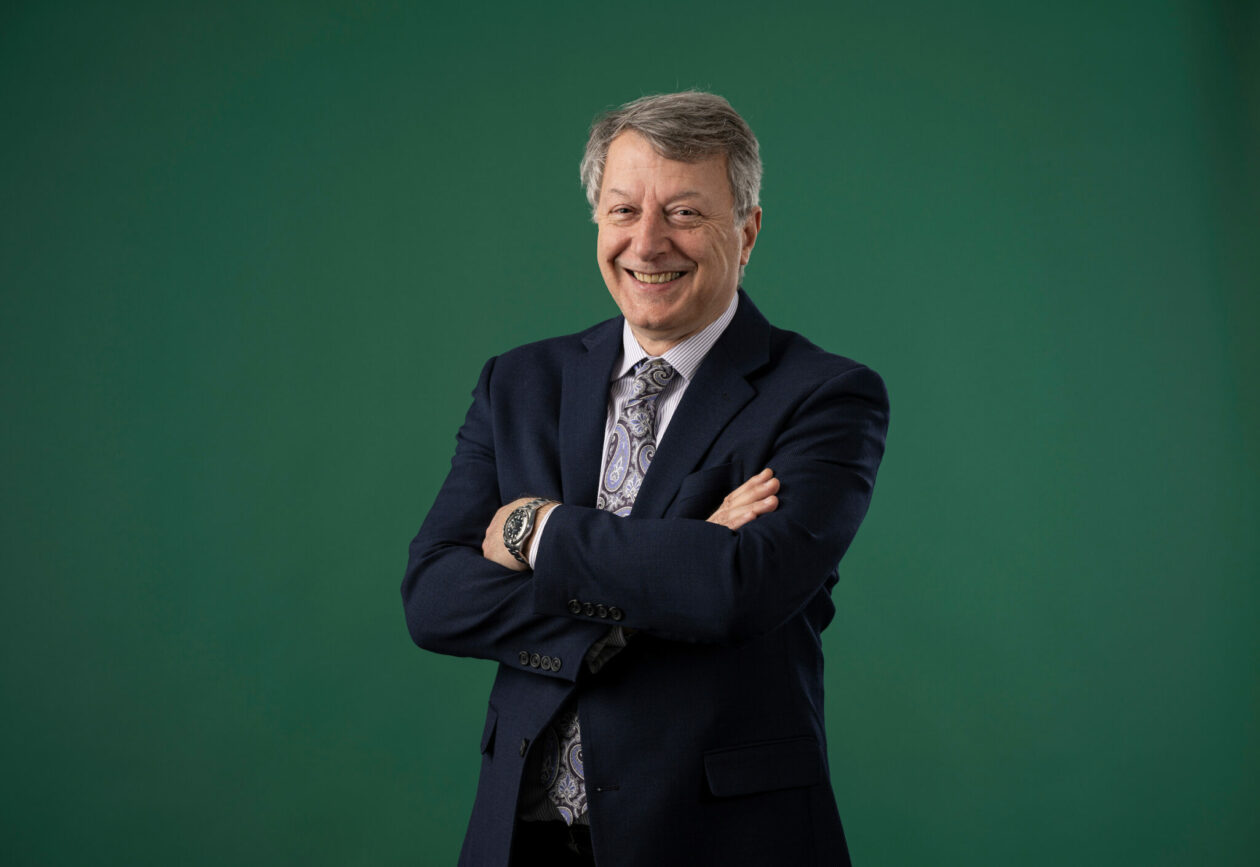 Dr. Kamal Khayat, the Vernon and Maralee Jones Professor of Civil Engineering at Missouri S&T, will become vice chancellor for research and innovation effective Feb. 1.
Khayat has served as interim vice chancellor for research and innovation since Sept. 1, 2021. He joined S&T as the Jones Professor in 2011.
"Dr. Khayat is an exceptional leader, a renowned researcher and a true possibility thinker who brings a visionary and collaborative mindset to this role," says Dr. Mo Dehghani, Missouri S&T chancellor. "As interim vice chancellor, he has focused on fostering an environment in which researchers from multiple disciplines can come together to address some of our world's most critical research issues. I am confident that under his leadership we will continue to grow our research and scholarship in areas of excellence while also pursuing new opportunities."
"It is a privilege and an honor to join the leadership team and work in partnership with the research community at Missouri S&T on knowledge discoveries and innovative solutions to solve the world's most pressing societal, environmental and economic issues," Khayat says. "Missouri S&T is at an inflection point of growth, and with the transformational gift from June and Fred Kummer, we are well positioned to become a global leader in research, innovation and entrepreneurship for years to come."
In this role, Khayat is responsible for overseeing Missouri S&T's Division of Research. The division works with research centers, consortia, academic departments and laboratories, and individual faculty and students to provide guidance and assistance in obtaining research grants and attaining their research goals. The division is also responsible for moving research discoveries into marketable products, services, intellectual property and spin-off companies.
An expert in civil infrastructure and materials, Khayat has led several research centers and initiatives at S&T. He served as director of the Center for Infrastructure Engineering Studies, the Center for Research on Concrete Applications for Sustainable Transportation and the Center for Transportation Infrastructure and Safety. The latter two centers were Tier 1 and National University Transportation Centers funded through the U.S. Department of Transportation.
Khayat also was instrumental in establishing the Clayco Advanced Construction and Materials Laboratory, a high-bay facility where S&T faculty and students conduct research related to transportation and building infrastructure. The Clayco ACML opened in the fall of 2020.
As interim vice chancellor for research and innovation, Khayat established the office of innovation, entrepreneurship and commercialization to expand the university's outreach to area businesses and entrepreneurs and help move university research into the marketplace. He also recruited and hired S&T's first associate vice chancellor for innovation, entrepreneurship and commercialization. Khayat also has led the searches for directors of four new research centers established through the Kummer Institute. Two of those center directors have been hired. Khayat also launched the Ignition Grant Initiative to provide seed funding to faculty for promising research proposals; provided seed funding for arts, humanities, social sciences and behavioral sciences; and established the Research Proposal Review and Mentoring Panel to help review research proposals and mentor early career faculty members.
Before joining Missouri S&T, Khayat was director of the Center for Excellence on Concrete Infrastructure Engineering and head of the Integrated Research Laboratory on Materials Recycling and Innovative and Sustainable Structures at the Université de Sherbrooke in Canada. He also held a National Science and Engineering Research Council (NSERC) Chair on High-Performance Flowable Concrete with Adapted Rheology, a research consortium with 17 industrial partners. He holds a Ph.D. in civil engineering from the University of California, Berkeley, where he also earned a bachelor's degree in civil engineering, a master of engineering degree in construction engineering and management, and a master of science degree in structural engineering.
About Missouri University of Science and Technology
Missouri University of Science and Technology (Missouri S&T) is a STEM-focused research university of over 7,100 students and part of the four-campus University of Missouri System. Located in Rolla, Missouri, Missouri S&T offers 101 different degree programs in 40 areas of study and is ranked by CollegeFactual as the best public university to study engineering. For more information about Missouri S&T, visit www.mst.edu.