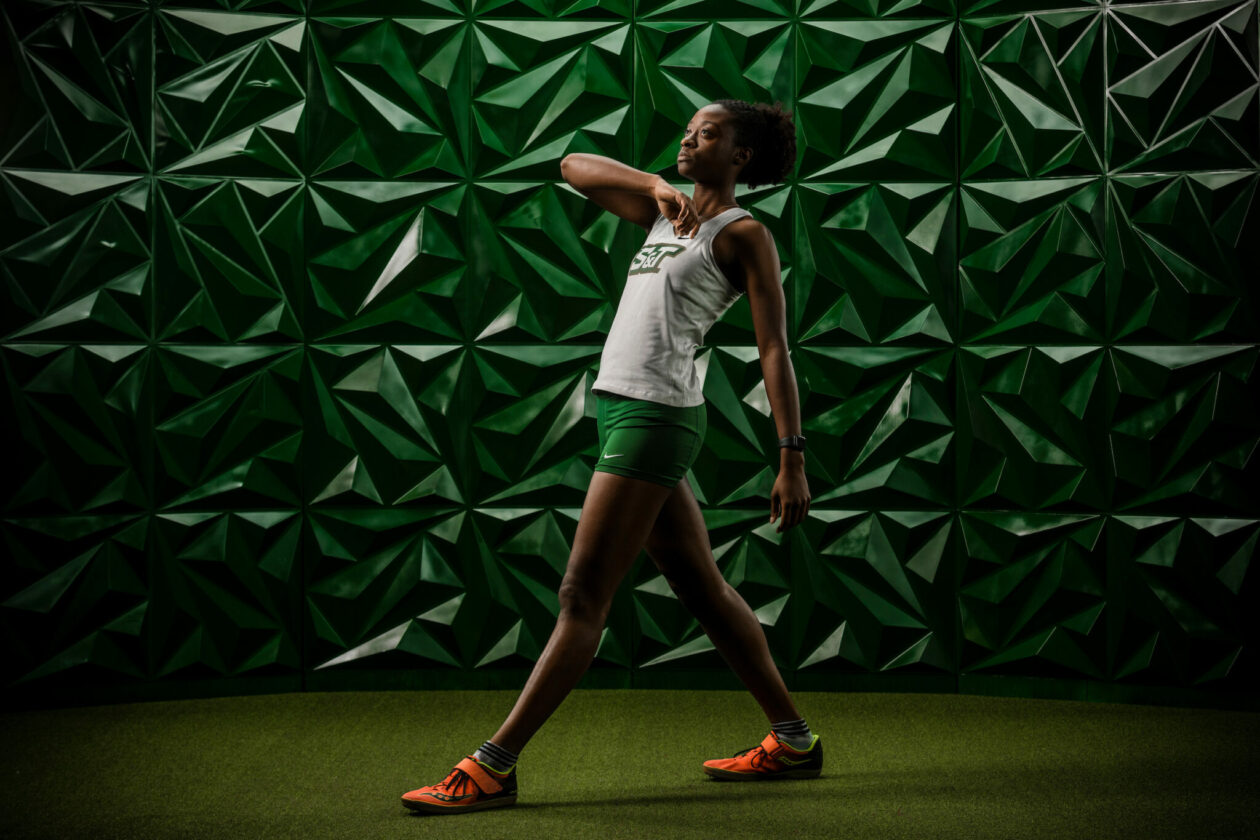 For the past two years, Annmarie Tyson has interned for the same company – Tyson Foods. And next spring, after graduating in five years with an undergraduate and graduate degree from Missouri S&T, she will finally join them full time.
"When I first interviewed with them, I jokingly told them I applied because my last name happened to match the company," says Tyson. "I'm not related to the company's founders in any way, but it has been a fun coincidence that the place I am headed to shares my last name."
Tyson, a graduate student in technical communication from St. Louis, started her internship with Tyson Foods on its information technology and finance teams. She says it was a culture shift at first, having to learn to work with things like Systems Applications and Products (SAP), an enterprise resource planning software. When she joins the company full time, she will be on its communications and education team.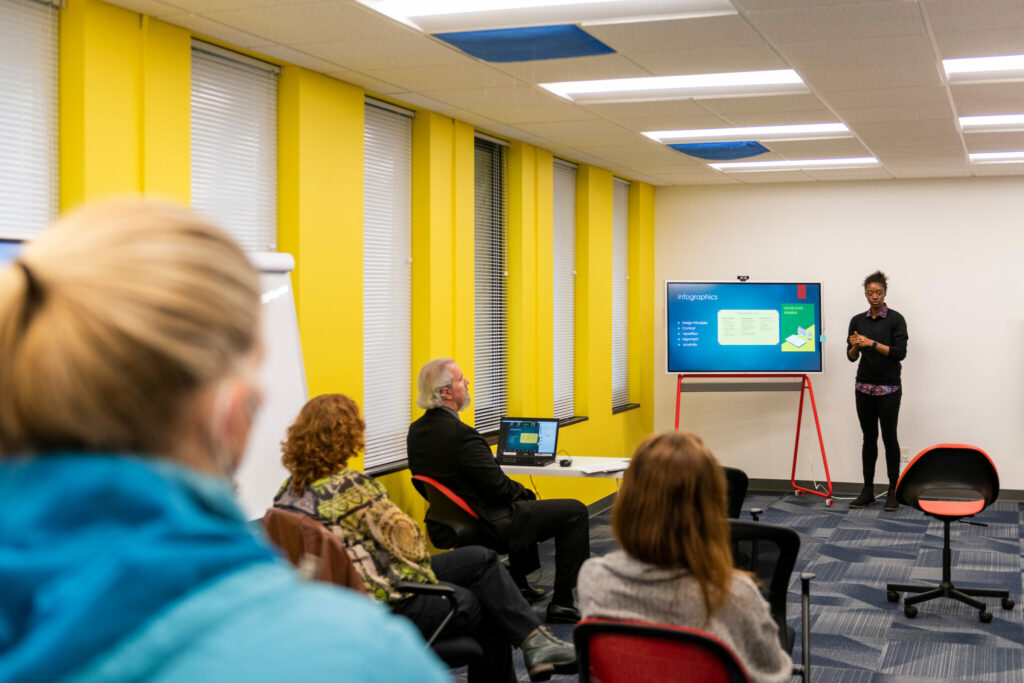 Wearing many, many hats
Learning new technologies and adapting are skills Tyson has picked up during her studies at S&T. Starting as an engineering student, she decided to change her major to technical communication and feels she found the right fit. She is now a graduate teaching assistant in the English and technical communication department.
"I've always been a public speaker and like teaching – maybe I will consider doing it in the future or pursue a Ph.D. someday," Tyson says. "I have a new-found appreciation for teaching and for my professors, because there is so much to do behind-the-scenes and so much thought goes into how to best reach your students."
Along with serving as a teaching assistant, Tyson has been a student success coach and a resident assistant in the residence halls.
"I always used to tell new students in the dorms that you can't be a well-rounded student if you stay in your comfort zone," she says. "There are so many departments and degrees here that you can meet new people as long as you are open to the experience and not just going to school to only get a degree. Make your experience richer by teaching, researching, going to Celebration of Nations, having fun at the residence halls, or even just playing a sport with friends."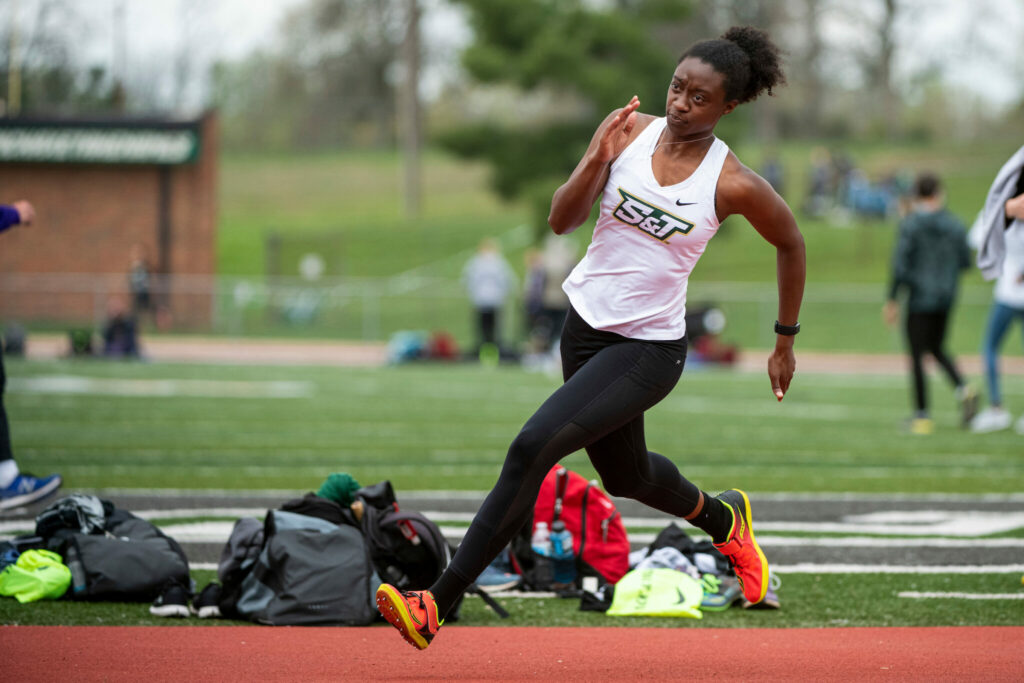 Staying on track
Tyson has competed on S&T's track and field team in high jump and long jump all four years of her undergraduate and her sole year as a graduate student thanks to extra eligibility from the COVID-19 pandemic's impact.
"I have loved my time on the team and I think my favorite memory has to be going to conference meets," she says. "As opposed to when I competed at nationals, at conferences the whole team is there and we are together and cheering for each other. Many people don't realize it because they see individual runners or athletes, but running track really is a team sport."
Keeping busy
When she isn't training for the next track meet, mentoring students or studying for the next test, Tyson can be found outdoors, pursuing her nature photography hobby – along with three other members of the S&T track team who also happen to share an interest behind the lens.
"One thing I have noticed about S&T is there is learning everywhere on campus," says Tyson. "As cliché as it sounds, you go to learn about classroom content and quickly learn about life as a whole. People don't realize that there are so many different types of folks here at S&T."