Missouri S&T researcher wins NIH career development award to investigate connection between race and hypertension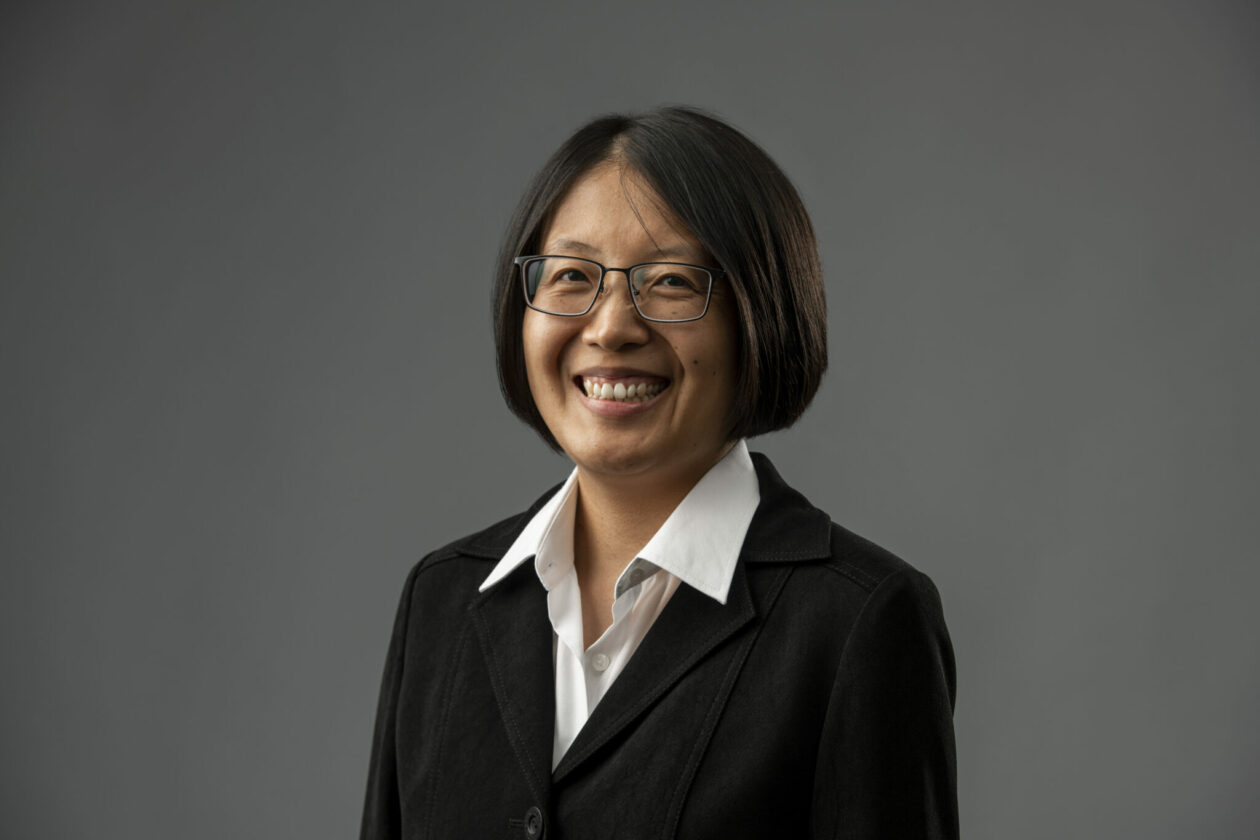 Nearly half the adults in the United States have high blood pressure, or hypertension, according to the Centers for Disease Control and Prevention. A researcher at Missouri S&T is developing a way to customize treatment for each patient, based on their unique DNA. She's also studying the correlation between hypertension and race.
Dr. Jinling Liu, assistant professor of engineering management and systems engineering at Missouri S&T, is leading the research with over $720,000 in funding over five years from the National Institutes for Health (NIH). Liu is the first researcher at Missouri S&T to receive this highly competitive career development funding known as a K01 award, which is from the NIH National Heart, Lung and Blood Institute (NHLBI). The program's goal is to provide the resources, dedicated time and experiences early career researchers need to become leaders who are competitive for large grants.
The research Liu will lead with the support of the K01 award builds on the NHLBI BioData Catalyst Fellowship award she received shortly after joining Missouri S&T in 2020. During the fellowship she obtained access to enormous amounts of cardiovascular disease data and became familiar with the cloud computing platform and tools developed specifically to work with that data.
Liu's research falls under the broader category of precision medicine, which is the focus of research supported by the K01 award. Precision medicine takes into account individual variability in a person's genes, environment and lifestyle. In her study, Liu plans to develop and evaluate a suite of new, instance-specific methods to discover personalized genomic variants of hypertension. This discovery will contribute to deepening the understanding of the genomic basis of racial differences in hypertension.
Liu believes the individualized methods that she is developing will help facilitate a profound shift in how disease occurrence is understood.
"Until recently, most algorithms have been population-based, such as genome-wide association studies, or GWAS, meaning they find genomic variants that may explain the occurrence of a disease at the population level but not for a given patient," she says. "We are taking into consideration each patient's specific genomic background to identify their personalized genomic causes. This individualized method also showed potential for better detecting low-frequency or rare variants compared to GWAS, when applied to the same moderately sized cohort in our preliminary study."
Individualized methods will also be used to better understand the genomic causes of why African Americans have a much higher incidence of high blood pressure than white Americans. In addition to these individualized methods, advanced machine learning and deep learning techniques will be used to develop predictive models for hypertension that are reliable and accurate.
Ultimately, what the research reveals will guide intervention and prevention strategies that are more accurate and more timely for people of different races.
Liu says the methods she develops will be generalizable and applicable to various diseases to help advance personalized medicine. The project uses the enormous (and growing) body of whole genome sequencing data and other omics data, the recently launched cloud-computing platform, NHLBI BioData Catalyst, and advanced machine learning methods – each of which is a complex and rapidly evolving entity.
In addition to the intensive research efforts involved in the K01 award, Liu considers the award an opportunity to take a proactive approach to career development. Liu, who also holds an appointment in S&T's biological sciences department, was initially trained as an experimental biologist. She became interested in computational analysis after earning her Ph.D. in biology. Completing a postdoctoral fellowship awarded by the National Library of Medicine, NIH, and a master's degree in biomedical informatics provided her with training in the field. While she doesn't have medical training, she collaborates with a team that includes cardiovascular experts.
Through the K01 award, Liu intends to establish herself as an expert in the interdisciplinary field of cardiovascular diseases, multi-omics analytics, causal inference and advanced machine learning techniques. Key to that is working with mentors, both in her department at Missouri S&T and at other universities: Dr. Cihan Dagli in AI and complex systems at Missouri S&T; Dr. Zhenguo Liu in cardiovascular disease at the University of Missouri-Columbia; and Drs. Gregory Cooper in causal inference and Bayesian statistics and Xinghua Lu in translational bioinformatics, cancer informatics and deep learning at the University of Pittsburgh.
"My goal is to become an expert," she says. "I am working with mentors who are established in their fields. They are sharing their expertise with me so that I can develop my own. Career development via working with and learning from experts is an important part of this award, and I am grateful to be able to glean insight and knowledge from my mentors and consultants."
About Missouri University of Science and Technology
Missouri University of Science and Technology (Missouri S&T) is a STEM-focused research university comprised of more than 7,000 students. As part of the four-campus University of Missouri System, located in Rolla, Missouri, Missouri S&T offers 101 degrees in 40 areas of study and is among the nation's top 10 universities for return on investment, according to Business Insider. S&T is also home to the Kummer Institute, a novel facility dedicated to advancing student success, research and economic development, made possible by a $300 million gift from Fred and June Kummer. For more information about Missouri S&T, visit www.mst.edu.