Missouri S&T music groups to perform holiday concert Dec. 4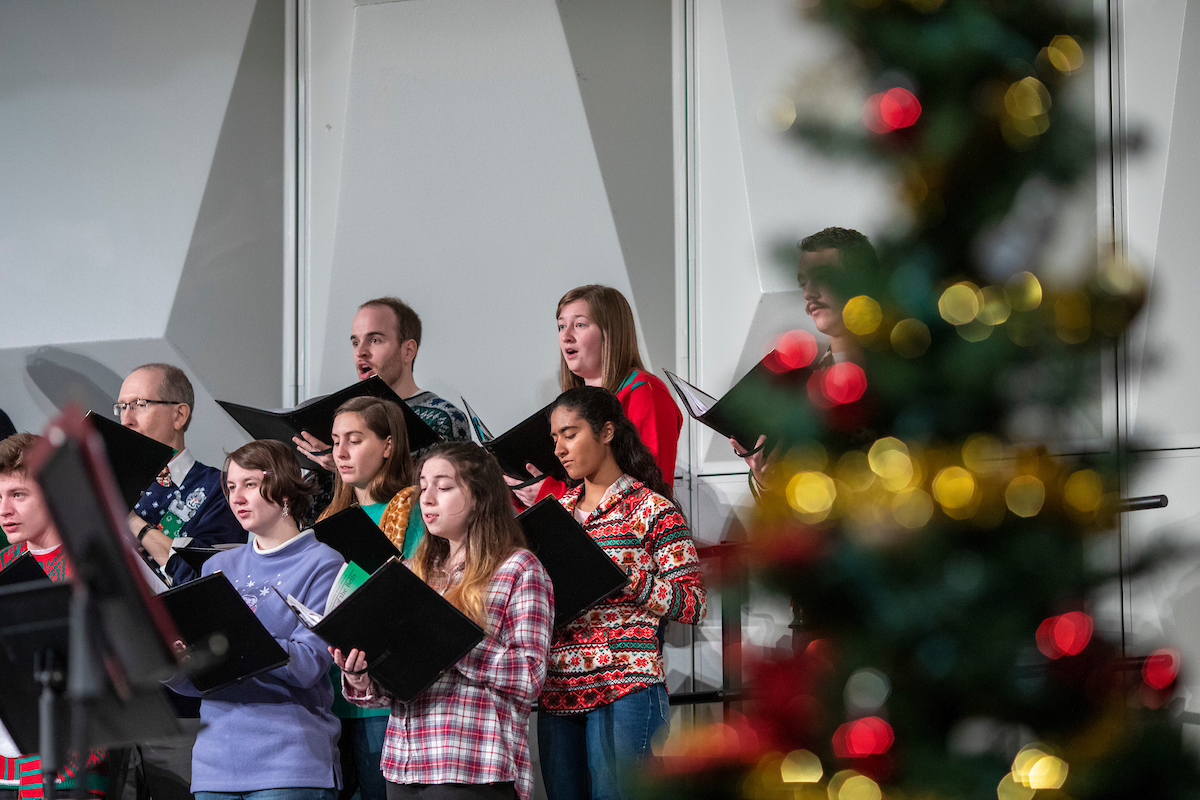 Missouri S&T's arts, languages and philosophy department will present a holiday concert this December featuring the university jazz ensembles, orchestra and choirs.
The performance will begin at 2 p.m. Sunday, Dec. 4, in Leach Theatre of Castleman Hall, located on the Missouri S&T campus at the corner of 10th and Main streets in Rolla. The jazz ensembles and orchestra will be directed by Dr. Kyle Wernke, assistant professor of music, and the choirs will be directed by Lorie Francis, associate teaching professor of music.
The ensembles will perform selections from "Home Alone" and "It's a Wonderful Life," as well as arrangements of "Jingle Bells," "Joy to the World," "All I Want for Christmas is You" and more. The concert will conclude with a holiday sing-along.
Tickets are $5 for the public and free to youth ages 18 and under and Missouri S&T students with a valid ID. Tickets can be purchased 10 a.m. to 4 p.m. Monday through Friday from the Leach Theatre Box Office, located inside the main entrance to Castleman Hall, facing 10th Street. Tickets can also be purchased online at leachtheatre.mst.edu or by calling 573-341-4219. Service fees may apply to tickets purchased online.
For more information, visit alp.mst.edu/news-and-events, or contact the arts, languages and philosophy department by phone at 573-341-4185 or by email at alp@mst.edu.
About Missouri University of Science and Technology
Missouri University of Science and Technology (Missouri S&T) is a STEM-focused research university of over 7,000 students. Part of the four-campus University of Missouri System and located in Rolla, Missouri, Missouri S&T offers 101 degrees in 40 areas of study and is among the nation's top 10 universities for return on investment, according to Business Insider. S&T also is home to the Kummer Institute, made possible by a $300 million gift from Fred and June Kummer. For more information about Missouri S&T, visit www.mst.edu.