Kummer Foundation Board of Directors at Missouri University of Science and Technology welcomes new members
Bipin N. Doshi of Mishawaka, Indiana, a retired chemical engineering executive, and Kathy Walker of Olathe, Kansas, managing director of a venture capital firm focused on early-stage technology, recently joined the Kummer Institute Foundation Board of Directors. The board is responsible for fiduciary management of a $300 million gift Fred and June Kummer made to Missouri University of Science and Technology in 2020. Members oversee investments of funds from the gift and establish budgetary guidelines and policy. They serve four-year terms with the possibility of one renewal.
"The expertise and insights brought by Bipin Doshi and Kathy Walker will help this already dynamic board continue to bring the vision set forth by June and Fred Kummer to life," says Dr. Stephen Roberts, vice chancellor of strategic initiatives and chief operating officer of the  Kummer Institute for Student Success, Research and Economic Development at Missouri S&T. "I am grateful for the passion and expertise Bipin and Kathy will bring to our mission on behalf of our students, the university, our region and our partners."
Doshi retired in 2017 as chair, president and CEO of Schafer Industries Inc., a leading producer of high-precision, custom-engineered gears and machined parts based in South Bend, Indiana. Before joining Schafer, he was vice president and general manager of Uniroyal Graphic Arts Division of Uniroyal, which he joined in 1963 as a project manager.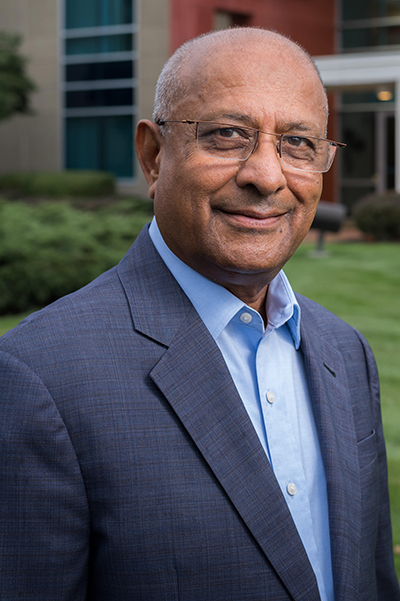 Doshi is a member and past president of the Academy of Chemical Engineers at Missouri S&T. A member of the university's Board of Trustees since 2013, Doshi was honored as a Missouri S&T Alumni of Influence in 2016. In 2020, Doshi and his wife, Linda, established an endowment for Missouri S&T's chemical and biochemical engineering department. The first gift of its kind at Missouri S&T, the gift gave the department a new name and a permanent foundation for growth through faculty, fellowships and equipment endowments.
Doshi earned bachelor's and master's degrees in chemical engineering from Missouri S&T in 1962 and 1963 respectively. He received an award of professional distinction in chemical engineering in 2001 and was awarded an honorary degree by Missouri S&T in 2019.
Walker is managing director of OpenAir Equity Partners, a venture capital firm focused on investments in early-stage technology. Previously, Walker worked for Sprint Nextel for more than 24 years where, as chief network and information officer, she was responsible for planning, design, and operation of the company's IT and network organizations.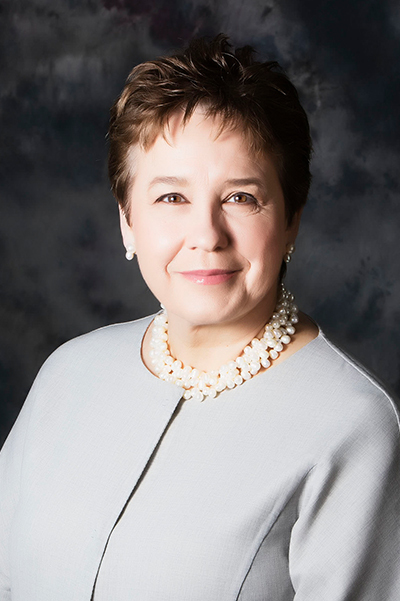 At Missouri S&T, Walker is a member of the Academy of Engineering Management. She has served on the Engineering Advisory Board and Career Development Council and has been a member of the Board of Trustees since 2008, serving as board president from 2018-2020. Walker is an Alumni Achievement Award recipient and was inducted into S&T's Women in Science and Engineering Hall of Fame. She and her husband, Mark, also a Missouri S&T graduate, established the Kathy & Mark Walker Endowed Scholarship.
Walker earned a bachelor's degree from South Dakota State University in 1981. In 1982 she earned a master's degree in engineering management from Missouri S&T and received an award of professional distinction in engineering management in 1999.
"Bipin and Kathy join a board fully committed to the vision that inspired the transformational gift made by Fred and June Kummer," Roberts says. "Their dedication to preparing S&T students to lead in a future in which the ability to innovate is more important than ever is a gift to us all."
About Missouri University of Science and Technology
Missouri University of Science and Technology (Missouri S&T) is a STEM-focused research university of over 7,000 students. Part of the four-campus University of Missouri System and located in Rolla, Missouri, Missouri S&T offers 101 degrees in 40 areas of study and is among the nation's top 10 universities for return on investment, according to Business Insider. S&T also is home to the Kummer Institute, made possible by a $300 million gift from Fred and June Kummer. For more information about Missouri S&T, visit www.mst.edu.