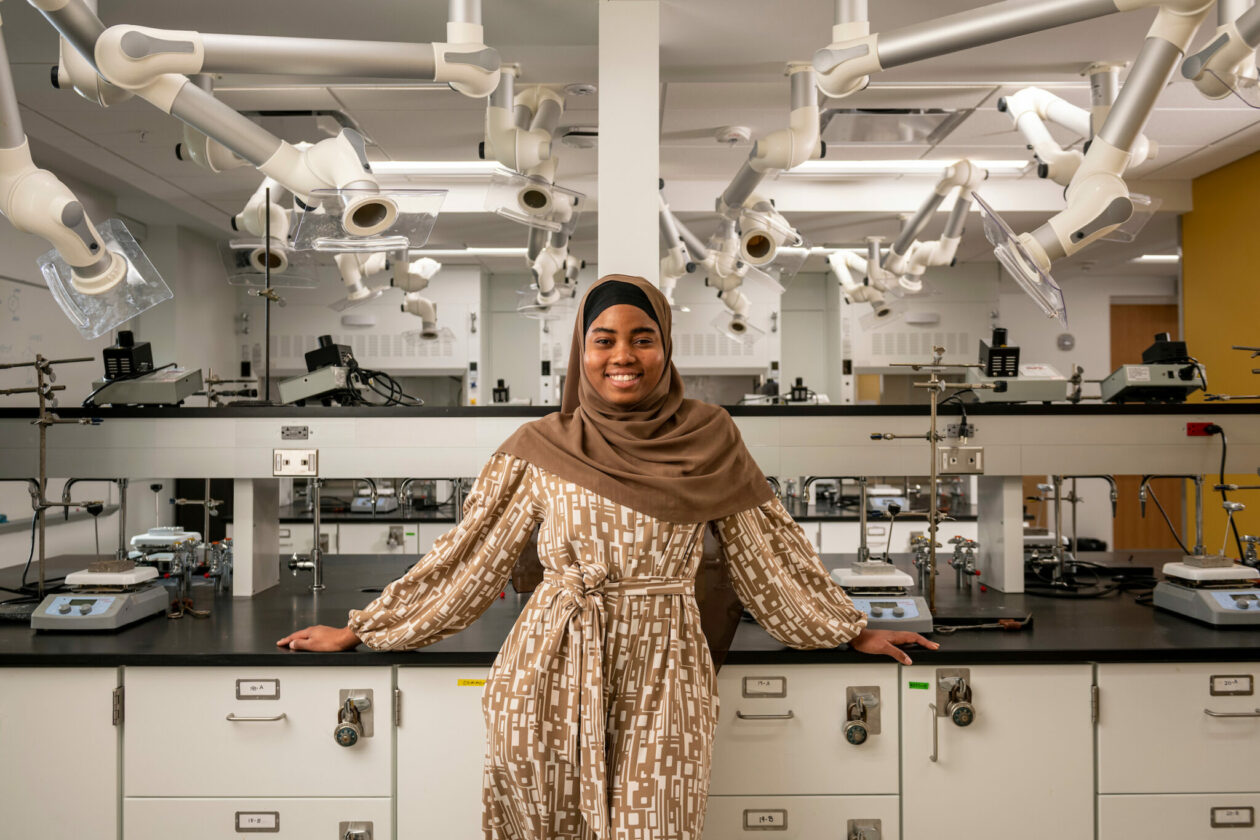 Raheemat Rafiu finds coaching and mentoring others very fulfilling. So fulfilling in fact, that she started a mentorship program to help international students navigate their career paths by using various teachable moments from her personal journey.
"I create content on my LinkedIn account about personal development, motivation and graduate school application tips," says Rafiu, a Ph.D. student in chemistry from Ibadan, Nigeria. "I am the founder of 'The Graduate School Hub' and I mentor hundreds of international African students on winning fully-funded graduate school admissions."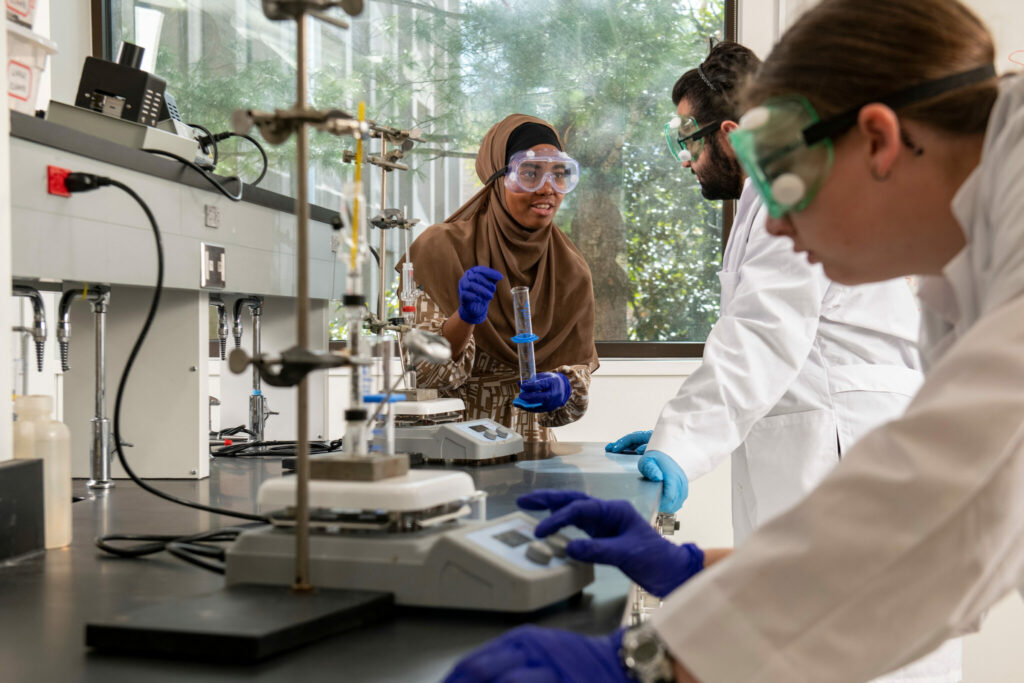 Under the direction of her advisor, Dr. V. Prakash Reddy, professor of chemistry at S&T, Rafiu researches a project titled "Metal-Free Photoredox Catalysis for the S-Trifluoromethylation of Thiols." This organic chemistry research focuses on finding a novel and environmentally benign synthetic method for developing S-trifluoromethylated thiols used in the pharmaceutical industry or agrochemicals.
When she isn't creating content for her approximately 34,000 followers or representing the African Students Association at S&T, she conducts research and teaches classes to undergraduate students.
"I love my role as a graduate teaching assistant," says Rafiu. "I have been teaching at S&T for three years. Being a guide for freshmen and sophomore college students taking chemistry laboratory classes has been super rewarding."
She is also currently the vice president of academic affairs for the university's Graduate Student Council. After grad school, Rafiu plans to take on a job as a research scientist and also continue to serve more underrepresented and minority international students via her mentorship program.
"Wherever I end up after grad school, I know one thing – confidence is the key to everything," says Rafiu. "That is what I tell all my students and followers, to be confident in all you attempt in life."
About Missouri University of Science and Technology
Missouri University of Science and Technology (Missouri S&T) is a STEM-focused research university of approximately 7,000 students. Part of the four-campus University of Missouri System and located in Rolla, Missouri, Missouri S&T offers 101 degrees in 40 areas of study and is among the nation's top 10 universities for return on investment, according to Business Insider. S&T also is home to the Kummer Institute, made possible by a $300 million gift from Fred and June Kummer. For more information about Missouri S&T, visit www.mst.edu.