Missouri S&T positions graduates for success with focus on enterprise software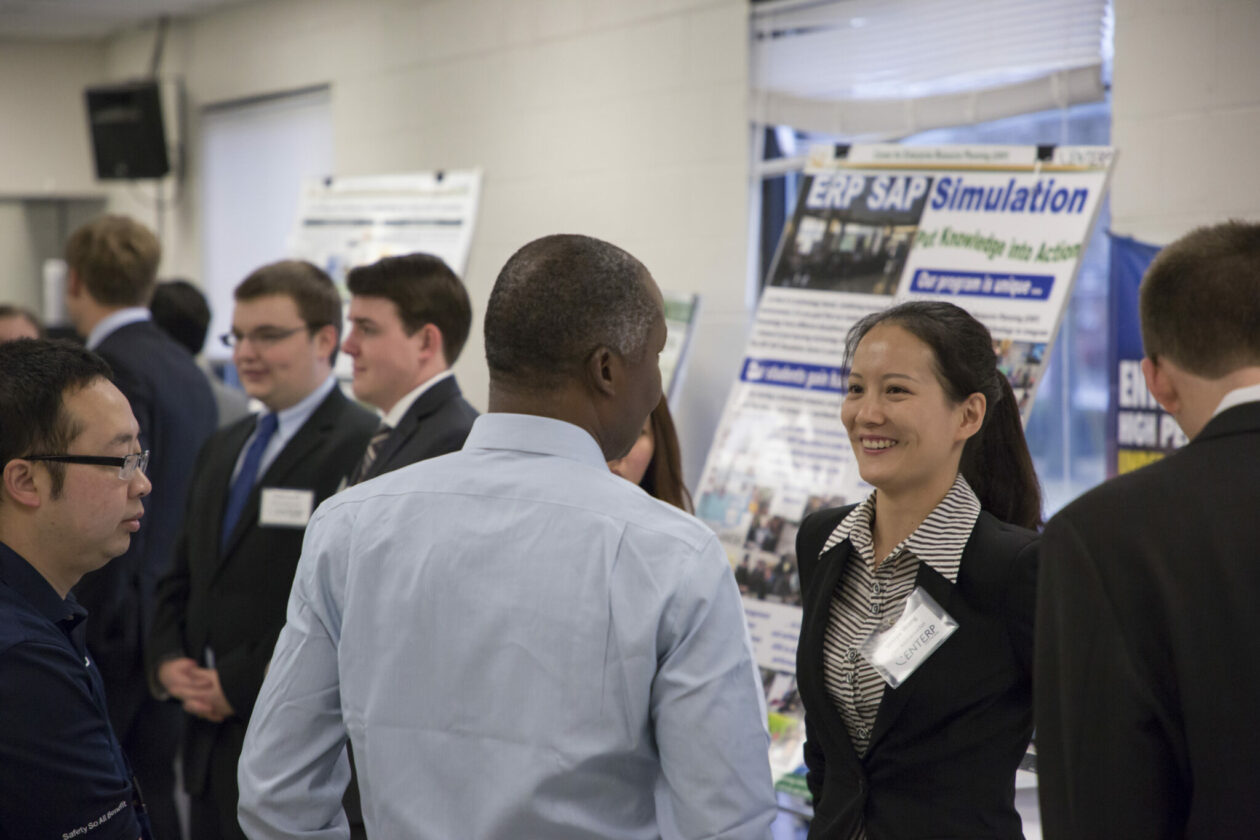 A Missouri University of Science and Technology enterprise resource planning (ERP) program that bolsters career opportunities for recent graduates will soon have an even greater impact.
Thanks in part to a $100,000 Kummer Missouri S&T Ignition Grant for Sustainable Educational Transformation Initiative, Missouri S&T's business and information technology (BIT) department is building an integrated and live business simulation called EnterpriseLIVE! Students will use the simulation platform to further hone skills and abilities that are in high demand in today's job market.
"Our goal is to prepare our students for career success beginning on Day One of their first job," says Dr. Bih-Ru Lea, associate professor of BIT, who is leading the project.
The creation of the simulation expands Missouri S&T's already robust focus on ERP, a class of software organizations rely on to manage essential functions such as accounting, procurement, project management, risk management and compliance, and supply chain operations.
Led by technology giants like Microsoft, Oracle and SAP, ERP software has continuously evolved and expanded since the early 2000s. So too have the opportunities Missouri S&T offers students to develop expertise in the field before they enter the job market, where industry demand for skillsets they've acquired commands multiple offers and above-average starting salaries.
Missouri S&T, which offers a minor and a graduate certificate in ERP, incorporates software developed by SAP to infuse theory-based learning with practicality. Building on Missouri S&T's proven technical competency – the school was one of four universities designated a hosting center by the software giant in the 1990s – it became an SAP Next-Gen Chapter, with a specialization in enterprise cybersecurity and digital supply chains. This alliance is an additional avenue for introducing students to the companies seeking the skills they're acquiring.
In addition to its curriculum, Missouri S&T has been participating in a global ERP competition, in which small groups of students form and operate companies and solve simulated but realistic business problems, since 2008.
EnterpriseLIVE! is being enhanced with funds from the grant. Driven in part by the newly established Kummer College's focus on innovation, EnterpriseLIVE! will provide an infrastructure developed to prepare student teams to compete nationally and globally.
This year's competition will require each team to work within a simulated environment, learning to use a live ERP system and advanced analytics software to make real-time decisions critical to a global manufacturing company's ability to thrive in a competitive marketplace.
"Other than the fact that all of it happens on computers and under an accelerated time frame, the ERP competition is similar to S&T's design teams," says Lea, who has been working on Missouri S&T's ERP offerings since 2003.
Students and graduates attest to the value of the university's focus on ERP.
Sean Howell earned a bachelor's degree in information science and technology (IST) from Missouri S&T in 2015; Brendan Coyne plans to graduate with the same degree this December. Although the seven years that separate their entry into the job market have been inconsistent in terms of the global economy, both report receiving several compelling job offers with salaries that exceeded their expectations.
"I got the pick of the litter," says Howell.
As a Missouri S&T undergraduate, he participated in the ERP competition twice, helped out as a system administrator and took a few graduate-level ERP courses. Right after graduation he was hired by Boeing, where he worked for six years before joining Southwest Airlines as a solution architect earlier this year.
Howell joined Boeing in an SAP-specific role but quickly transitioned to other platforms. He says it's the deep knowledge of the ERP space one develops at Missouri S&T, not a particular brand of software, that has unlocked career opportunities for him – especially at the beginning.
"It gave me a huge leg up in terms of getting internships," he says. "I had things I could talk about during an interview, things I'd done out of class, like simulations, demos and meeting with people."
Those are examples of experiences Howell says students from other universities simply do not have – an observation he bases on interviewing those students for internships.
Coyne's experience entering the job market has been similar. Following his graduation in December, he plans to join a company based in Colorado that offered him more money than he'd identified as his minimum to work with an ERP system other than SAP – in his case, Oracle. To top it off, the company hired Coyne after it had reached its official limit of new hires for the year.
"I'll be a recent graduate, and even though I learned using software from another vendor, I have hands-on ERP experience," says Coyne. "Thanks to Missouri S&T, which is one of the few schools to offer this, I get the concepts. That's what's important."
Coyne credits his minor in ERP for the multiple offers and the higher-than-expected salaries, but he says the ERP competitions he participated in were equally important.
"In the competition, you can see the depth of intelligence that's required to run a business," he says. "It gave me a good sense of the weight of responsibility. There is so much riding on decisions that need to be made quickly about so many things. There's so much potential to make mistakes."
Not surprisingly, Lea is thrilled that Coyne, Howell and so many other BIT students have experienced success so early in their careers. But her job, she says, is far from done. While the team that won the grant is busy piloting the simulation and getting ready for the ERP competition, there's more on the horizon.
"We want to bring this experience and opportunities to everyone on campus, and make it as real as we can," Lea says. "Our goal is to involve all majors and discipline areas so that any Missouri S&T student who is interested can experience what it's like to run a company competitively. It's how we plan to educate the next generation of entrepreneurs."
The Ignition Grant for Sustainable Educational Transformation Initiative was created and is administered by the office of the provost. Additional BIT faculty collaborating on the EnterpriseLive! project are Drs. Cassie Elrod, associate professor and acting chair of BIT; Mike Hilgers, professor; Sarah Stanley, associate professor and associate chair of BIT; and associate professors LiLi Eng and Vincent Yu.
About Missouri University of Science and Technology
Missouri University of Science and Technology (Missouri S&T) is a STEM-focused research university of over 7,000 students. Part of the four-campus University of Missouri System and located in Rolla, Missouri, Missouri S&T offers 101 degrees in 40 areas of study and is among the nation's top 10 universities for return on investment, according to Business Insider. S&T also is home to the Kummer Institute, made possible by a $300 million gift from Fred and June Kummer. For more information about Missouri S&T, visit www.mst.edu.