'Hidden child' Holocaust survivor to speak at S&T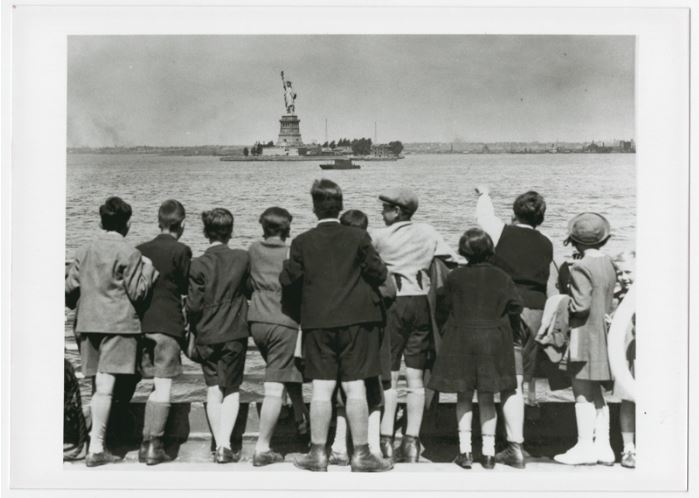 A Holocaust survivor will speak at Missouri S&T this October as part of the event series held in conjunction with the Americans and the Holocaust traveling exhibit. Rachel Miller, now a St. Louis resident, will speak about her experiences at 6 p.m. Wednesday, Oct. 19, in St. Pat's Ballroom B of the Havener Center.
Miller was born in Paris to Jewish parents who had already fled from antisemitism in Poland. When she was 9 years old, she was sent to the countryside to live in hiding. Her mother and siblings remained in Paris and were taken to concentration camps days later. Ninety-three members of her extended family were killed during the Holocaust. Acting as their voice, Miller tells her story to honor her family.
For more information on the lecture and other Americans and the Holocaust events, parent and teacher resources and recommended reading and viewing, please visit libguides.mst.edu/holocaustexhibit/events.
Americans and the Holocaust: A Traveling Exhibition for Libraries is an educational initiative of the United States Holocaust Memorial Museum and the American Library Association. Missouri S&T's Curtis Laws Wilson Library is one of 50 libraries nationwide selected to host the exhibit.
Americans and the Holocaust was made possible by the generous support of lead sponsor Jeannie and Jonathan Lavine. Additional major funding was provided by the Bildners — Joan and Allen z"l, Elisa Spungen and Rob, Nancy and Jim; and Jane and Daniel Och. The museum's exhibitions are also supported by the Lester Robbins and Sheila Johnson Robbins Traveling and Special Exhibitions Fund, established in 1990.
About the Curtis Laws Wilson Library
The Curtis Laws Wilson Library is located on Missouri S&T's campus at 400 W. 14th Street in Rolla. Dedicated in 1968, the library is named in honor of the dean of the university (then named the Missouri School of Mines) from 1941-1963. Learn more about the library at library.mst.edu.
About the United States Holocaust Memorial Museum
A living memorial to the Holocaust, the United States Holocaust Memorial Museum inspires leaders and citizens worldwide to confront hatred, prevent genocide, and promote human dignity. The Museum's far-reaching educational programs and global impact are made possible by generous donors. For more information, visit ushmm.org.
About the American Library Association
The American Library Association (ALA) is the foremost national organization providing resources to inspire library and information professionals to transform their communities through essential programs and services. For more than 140 years, the ALA has been the trusted voice for academic, public, school, government and special libraries, advocating for the profession and the library's role in enhancing learning and ensuring access to information for all. For more information, visit ala.org.
About Missouri University of Science and Technology
Missouri University of Science and Technology (Missouri S&T) is a STEM-focused research university of approximately 7,000 students. Part of the four-campus University of Missouri System and located in Rolla, Missouri, Missouri S&T offers 101 degrees in 40 areas of study and is among the nation's top 10 universities for return on investment, according to Business Insider. S&T also is home to the Kummer Institute, made possible by a $300 million gift from Fred and June Kummer. For more information about Missouri S&T, visit www.mst.edu.