Poet Marilyn Kallet reads at Missouri S&T Sept. 20
Dr. Marilyn Kallet, a celebrated poet, the author of 19 books and professor emerita at the University of Tennessee, will read from her work at 6:30 p.m. Tuesday, Sept. 20, on the first floor of the Curtis Laws Wilson Library on the Missouri S&T campus. The event is free and open to the public.
Kallet will read from her latest collection, Even When We Sleep, as well as other poems.
Kallet's reading is one of many events produced in collaboration with the library, which organized bringing Americans and the Holocaust to S&T. Americans and the Holocaust is a traveling exhibition from the U.S. Holocaust Memorial Museum that examines the motives, pressures and fears that shaped Americans' response to Nazism, war and genocide in Europe during the 1930s and 1940s. The exhibit will be on display at the Curtis Laws Wilson Library from Sunday, Sept. 18, to Saturday, Oct. 22.
"While it's far from her only subject, Dr. Kallet's work forges a deeply personal and specific connection to the Holocaust," says Dr. Karen Head, director of the Center for Arts and Innovation at S&T, co-sponsor of Kallet's visit. "Her poetry complements the Americans and the Holocaust exhibit, challenging us to step into our own discomfort and reconsider, through a different lens, our understanding of a horrific chapter of human history."
Of the 19 books Kallet has published, two are for children. She's translated the work of Paul Eluard and Benjamin Péret, among others, and led numerous poetry workshops. She's spoken at writing conferences, in public schools, at senior centers and Jewish community events, and taught at residencies across the country and around the world. Her poetry has appeared in several publications, including Plume, Still: The Journal of Appalachia, North American Review and 101 Jewish Poems for the Third Millennium.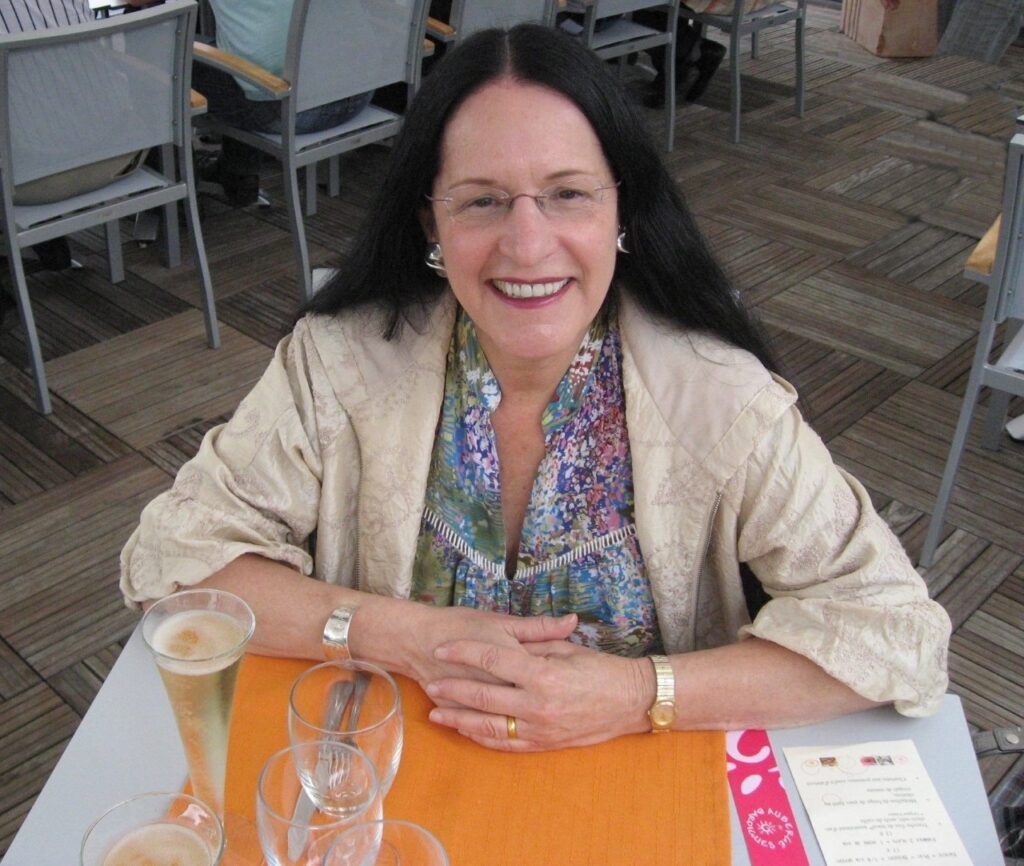 Kallet is noted for performing her poetry, rather than just reading it.
A few days after retiring from her 37-year teaching career at the University of Tennessee, she was named poet laureate of Knoxville, Tennessee, a position she held for two terms. During her tenure, in January 2019, she joined the Knoxville Symphony Orchestra on stage at the Tennessee Theater, where she presented her poem Violins of Hopeat the opening of a concert that revolved around violins retrieved from the Holocaust.
A member of a German Jewish family that was devastated by the Holocaust, Kallet recalls witnessing a visceral connection to the subject matter as she wrote, a feeling she'd spent her entire life doing finger exercises in preparation for the poem. In the poem, Kallet posits that violins aren't merely conduits of music but, like poems themselves, narrators of history: "[O]f all instruments, the violin/Comes closest to the human voice."
To learn more about Kallet, visit her website.
About Missouri University of Science and Technology
Missouri University of Science and Technology (Missouri S&T) is a STEM-focused research university of approximately 7,000 students. Part of the four-campus University of Missouri System and located in Rolla, Missouri, Missouri S&T offers 101 degrees in 40 areas of study and is among the nation's top 10 universities for return on investment, according to Business Insider. S&T also is home to the Kummer Institute, made possible by a $300 million gift from Fred and June Kummer. For more information about Missouri S&T, visit www.mst.edu.