Ecology expert Louis J. Gross addresses the human side of climate change Sept. 20
Dr. Louis J. Gross, whose research focuses on computational and mathematical ecology, will visit Missouri S&T next week to share his cross-disciplinary perspective on climate change. The co-editor of the Encyclopedia of Theoretical Ecology and principal investigator of more than $50 million in research funding, Gross is a Chancellor's Professor Emeritus and Emeritus Distinguished Professor of Ecology and Evolutionary Biology and Mathematics at the University of Tennessee, where he has taught since 1979.
Gross speaks at 4 p.m. Tuesday, Sept. 20, in Room 124 Butler-Carlton Civil Engineering Hall, located near 15th and Pine streets in Rolla. The event, which is one in an ongoing series of lectures, is free and open to the public.
His lecture, "A Rational Basis for Hope: Human Behavior and Climate Change," is intended for a general audience and draws on Gross' recent work, including a paper published earlier this year in the multidisciplinary science journal Nature. His visit is co-sponsored by the Center for Arts and Innovation and the Center for Research in Energy and Environment (CREE).
"Dr. Gross' lecture is an exciting opportunity for our students," says Dr. Robin Verble, associate professor of biological sciences, director of the Ozark Research Field Station and a research investigator with CREE. "It's important for environmental science students to be able to interact with someone doing the type of cutting-edge interdisciplinary research we hope they will be inspired to conduct in the future."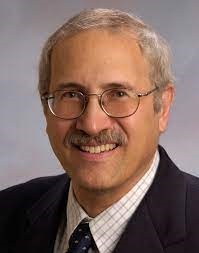 Dr. Karen Head, director of the Center for Arts and Innovation, believes that Gross' work underscores the importance of taking a multi-pronged approach to solving the most pressing global issues.
"Arts and sciences along with creativity and innovation all bring something critical to the challenge of preserving our planet," she says. "I'm thrilled to co-sponsor an event that showcases the value of breaking down the silos that often separate disciplines from one another."
In addition to a focus on computational and mathematical ecology, Gross' research is applicable to other fields that contribute to the understanding of how climate change occurs. These fields include the study of plants, disease, landscape, conservation, natural resources and the dynamics of photosynthesis.
He is director emeritus of the National Institute for Mathematical and Biological Synthesis (NIMBioS), a center funded by the National Science Foundation (NSF) to support research and education at the intersection of math and biology. The recipient of numerous awards, Gross has served on the National Research Council Board on Life Sciences and was a member of the National Academies Committee on Envisioning the Data Science Discipline: The Undergraduate Perspective.
About Missouri University of Science and Technology
Missouri University of Science and Technology (Missouri S&T) is a STEM-focused research university of approximately 7,000 students. Part of the four-campus University of Missouri System and located in Rolla, Missouri, Missouri S&T offers 101 degrees in 40 areas of study and is among the nation's top 10 universities for return on investment, according to Business Insider. S&T also is home to the Kummer Institute, made possible by a $300 million gift from Fred and June Kummer. For more information about Missouri S&T, visit www.mst.edu.