The future of automobile travel may be low-temperature combustion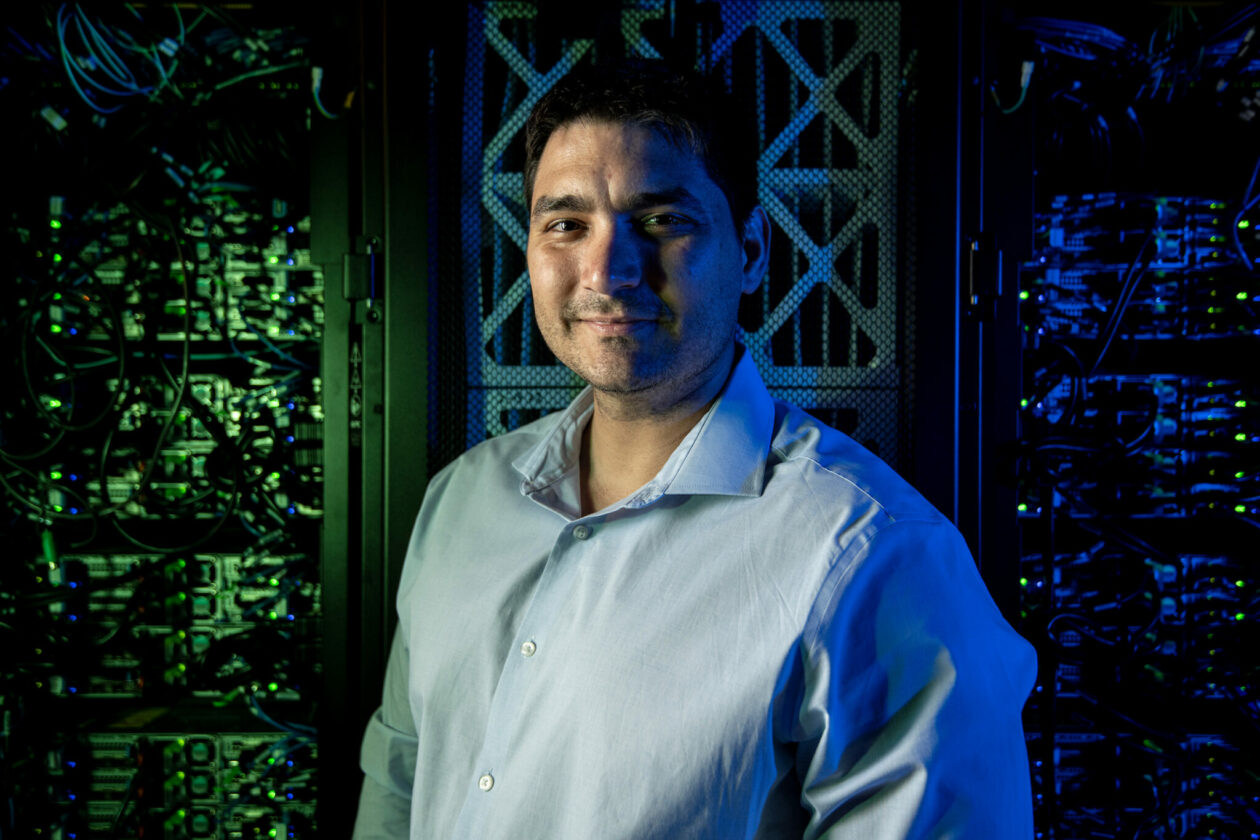 Ph.D. student Adrian Batista is motivated to learn from different fields of science and combine them to solve problems, because he believes that connecting them is the path to solving for new technological applications. That is why he chose to attend graduate school in chemistry after earning an undergraduate degree in physics.
"I like to think of science as an ensemble rather than a particular domain," says Batista, who is a part of the new Kummer Innovation and Entrepreneurship Doctoral Fellows Program at Missouri S&T. This project provides support for Ph.D. students in STEM areas who are interested in pursuing technological innovation and entrepreneurship. "I am very interested in learning as much as possible about physical-chemical systems and applying my knowledge to all sorts of challenges."
Mixing it all together
Batista's current research project focuses on long-range interactions between molecules, which he says is the perfect mixture of physics, chemistry, mathematics and computer science.
"Interaction between molecules is a common phenomenon that can affect the state of a system yielding different final products depending on their initial conditions," says Batista, an international student from Cuba. "I am researching special cases when two molecules interact at low temperature and a wide range of pressure, conditions found in many places in nature like the stratosphere or nebulous where ozone and star formation occur."
Batista's research in molecular dynamics focuses on these interactions and their evolution over time. By calculating their potential function via modeling and simulating systems, he is creating a methodology to measure molecules' potential energy surface while considering long-range molecule system variables such as dispersion, induction and electrostatic effects. His computer modeling could even replace costly laboratory experiments in the future.
"In recent decades, the automobile and aircraft industries have both been developing a new exciting technology to improve engine performance," says Batista. "One of those technologies is low-temperature combustion, where the system's temperature is low and long-range molecule interactions are essential. The transportation field is a large aspect of this research's practical applications."
Grad school by design
From as long ago as he remembers, Batista says that he has been interested in working in scientific fields, but he says that he chose to attend graduate school after a lot of reflection.
"My professional goal is to become a scientific researcher in the branches of applied physics and chemistry," says Batista. "After spending a lot of time researching, I decided the Ph.D. program offered by Missouri S&T and the Kummer fellowship support will significantly help me achieve these goals."
Batista says that he sees graduate school as a personal project. From his point of view, it is a long process that includes studying hard and spending a lot of time on a specific subject via research, but he says that he does not regret the decision to apply.
"The best advice I can give to a potential graduate school applicant is to think twice and take all the time you need to decide if you want to continue, instead of feeling the pressure that you must continue," says Batista. "Second, find some subject that motivates you. Look for something that is an exciting and cool thing to you, rather than a nine-to-five office job, and you will enjoy it."
About Missouri University of Science and Technology
Missouri University of Science and Technology (Missouri S&T) is a STEM-focused research university of approximately 7,000 students. Part of the four-campus University of Missouri System and located in Rolla, Missouri, Missouri S&T offers 101 degrees in 40 areas of study and is among the nation's top 10 universities for return on investment, according to Business Insider. S&T also is home to the Kummer Institute, made possible by a $300 million gift from Fred and June Kummer. For more information about Missouri S&T, visit www.mst.edu.