David Bojanic named Kummer Professor of Business and Information Technology at S&T
Dr. David Bojanic, a marketing professor who focuses on sports and destination marketing, has been named the inaugural Kummer Professor of Business and Information Technology at Missouri University of Science and Technology. Bojanic will assume the role at the beginning of the fall 2022 semester.
Bojanic previously held the Anheuser-Busch Foundation Professorship in Marketing in the Carlos Alvarez College of Business at the University of Texas at San Antonio, where he taught courses in destination marketing, sports marketing, event management and media relations.
Before joining the University of Texas at San Antonio, Bojanic held teaching and administrative positions at the University of Massachusetts Amherst and the University of North Carolina at Wilmington. Bojanic has also delivered courses and seminars in Greece, Russia, Singapore and Switzerland. At the University of Texas at San Antonio, Bojanic served as director of the Sport, Event and Tourism Management Program and received the university's award for community engagement. At the University of Massachusetts Amherst, he was associate department head and graduate program director.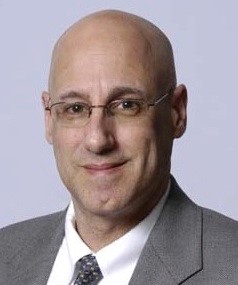 "Dr. Bojanic brings to our department that rare blend of teaching, leadership and research experience, with a global perspective, that enables us to prepare our students to become truly entrepreneurial leaders of the future," says Dr. Cassie Elrod, interim chair of business and information technology (BIT). "His expertise is particularly important to our department and to S&T as a whole as we establish the Kummer College and embark on a new way of teaching and learning."
Bojanic earned a doctorate degree in marketing at the University of Kentucky, an M.B.A. from James Madison University and a bachelor's degree in marketing from Pennsylvania State University. He has conducted extensive research in the areas of sports, events and tourism, hospitality organizations, and other service and nonprofit organizations. He is currently a member of three editorial review boards for leading tourism and hospitality journals, he has co-authored two hospitality marketing textbooks, and he has obtained funding through both internal and external grants.
"At S&T, the Kummer College is creating powerful new ways to learn about and investigate the endless ways that business, technology and economies influence each other locally, regionally and globally," says Bojanic. "It's an honor, and an exciting one at that, to have the opportunity to play a role in the beginning of that journey."
In addition to his academic experience, Bojanic has held positions in the financial services industry and has consulted on behalf of tourism and hospitality organizations, retail management companies, professional and amateur sports organizations, financial institutions, and nonprofits.
About Missouri University of Science and Technology
Missouri University of Science and Technology (Missouri S&T) is a STEM-focused research university of over 7,200 students. Part of the four-campus University of Missouri System and located in Rolla, Missouri, Missouri S&T offers 101 degrees in 40 areas of study and is among the nation's top 10 universities for return on investment, according to Business Insider. S&T also is home to the Kummer Institute, made possible by a $300 million gift from Fred and June Kummer. For more information about Missouri S&T, visit www.mst.edu.