Susan Murray named acting vice provost and dean of Missouri S&T's Kummer College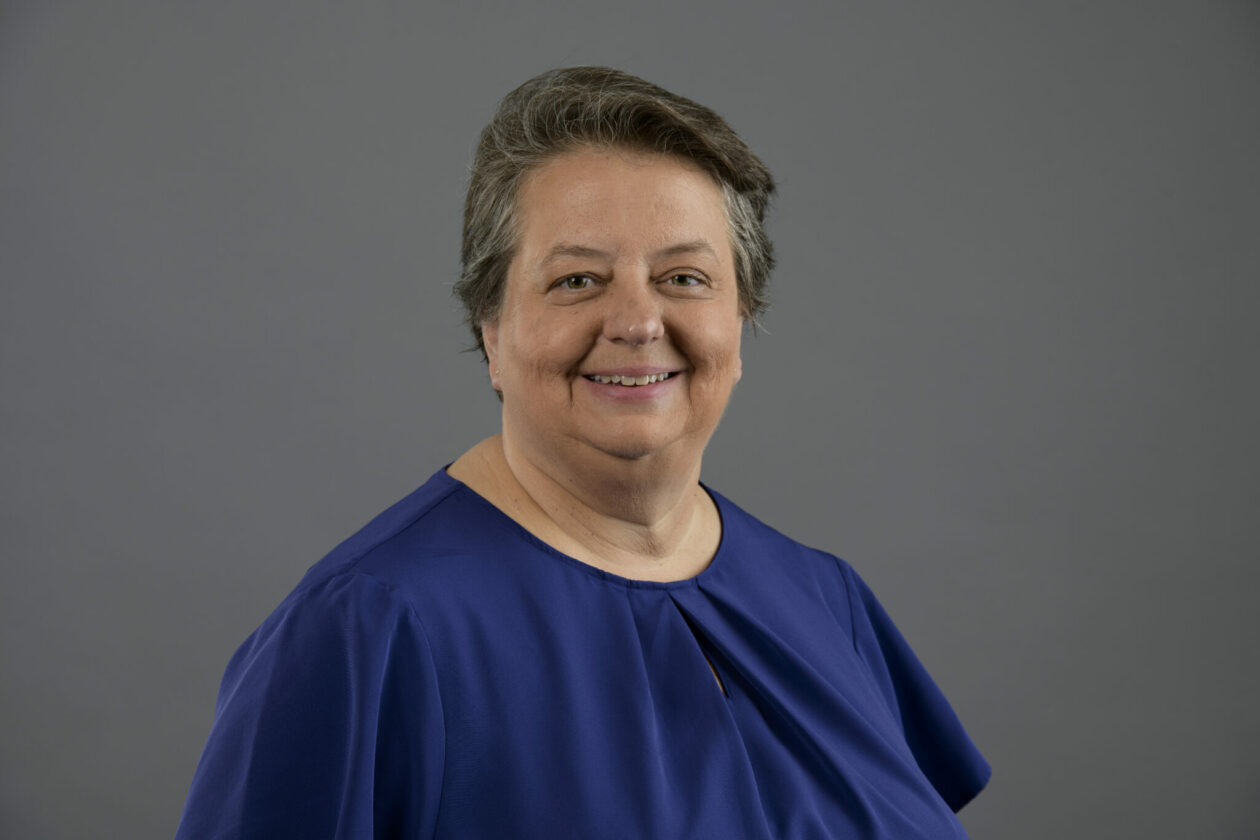 Dr. Susan L. Murray, chair and professor of psychological science at Missouri University of Science and Technology, has been named acting vice provost and dean of the university's Kummer College of Innovation, Entrepreneurship, and Economic Development. She will assume her new role July 1, the date on which the college will be officially established. A national search will continue to identify candidates for the position of the college's founding dean.
Murray earned a Ph.D. in industrial engineering from Texas A&M University in 1994, the year she joined the Missouri S&T faculty in the department of engineering management and systems engineering. She became interim chair of psychological science in 2015 and chair in 2017.
In 2016, Murray co-authored a book on risk management with Dr. Matthew Thimgan, associate professor of biological sciences at S&T. Human Fatigue Risk Management examines how an understanding of the effects of sleep deprivation could help prevent disasters like the Exxon Valdez oil spill and the Chernobyl nuclear incident. In 2013, Murray was named Fellow of the American Society for Engineering Management. She is also a member of Phi Eta Sigma Honor Society, Epsilon Mu Eta and the University of Missouri President's Academic Leadership Institute. Among her many awards and honors, Murray was named Missouri S&T's Woman of the Year in 2000.
Envisioned as a new kind of academic school for the mid-21st century, the Kummer College was established through a $300 million gift made in 2020 by June and the late Fred Kummer, who graduated from Missouri S&T in 1955. The gift also established the Kummer Institute, which supports the college as well as new educational and research initiatives. Economics, business and information technology, and engineering management and systems engineering – where Murray began her S&T career before becoming chair of psychological science – will join the college as founding departments, offering their existing degree programs with interdisciplinary programs to follow.
Designed to be innovative to its core, the Kummer College will prepare students for leadership roles in rapidly changing fields with new degrees and emphasis areas as well as graduate certificates in entrepreneurship and technological innovation, artificial intelligence, machine learning, automation in business, and other subjects. The college will be a higher-education innovation incubator for Missouri S&T as a whole, housing innovations such as stackable credentials, continual online and distance learning, the integration of traditional curricular and co-curricular experiences, and modular, self-paced learning.
"As the Kummer College is officially established, leading our university on a journey that will be truly transformative, having Dr. Murray at the helm is indeed something to celebrate," says Dr. Colin Potts, provost and executive vice chancellor for academic affairs. "As a scholar, a researcher and a passionate teacher who has dedicated her career to preparing students to succeed in an increasingly complex world, Dr. Murray will help give flight to the entrepreneurial spirt that defines the Kummer College. At the same time, the institutional knowledge and insight she has acquired over nearly three decades at S&T will serve the entire university as a reliable, sturdy foundation for the new college."
"Dr. Murray brings a long list of distinctive and critical qualifications to this truly pivotal role," says Missouri S&T Chancellor Mo Dehghani. "Her background in engineering management and systems engineering, her leadership of our psychological science department over the past five years and her unwavering commitment to the success of S&T students give her the unique perspective that is required for the leader of our innovation-driven new college."
In partnership with Missouri S&T's leadership team and the new deans of the university's other two colleges – the College of Arts, Sciences, and Education, and the College of Engineering and Computing – Murray will contribute to the effort to achieve three "north star" goals: increase enrollment significantly, particularly in graduate education; elevate Missouri S&T's national and international reputation; and broaden the university's research base and achieve a "very high," or R1, status in the Carnegie Classification of Institutions of Higher Education.
"I am profoundly grateful for the opportunity to lead the establishment of a college at S&T that has prioritized innovation and entrepreneurship from its inception," Murray says. "We must infuse what's being taught in our classrooms – whether those classrooms are traditional, online, or a combination of the two – with the spirit of entrepreneurship that's at the heart of the mission of the Kummer Institute. I'm looking forward to continuing to work with colleagues in the college and across the S&T campus to prepare our students to thrive by delivering truly world-class educational and research experiences."
About Missouri University of Science and Technology
Missouri University of Science and Technology (Missouri S&T) is a STEM-focused research university of over 7,200 students. Part of the four-campus University of Missouri System and located in Rolla, Missouri, Missouri S&T offers 101 degrees in 40 areas of study and is among the nation's top 10 universities for return on investment, according to Business Insider. S&T also is home to the Kummer Institute, made possible by a $300 million gift from Fred and June Kummer. For more information about Missouri S&T, visit www.mst.edu.