Student organizations provide plenty of hands-on learning opportunities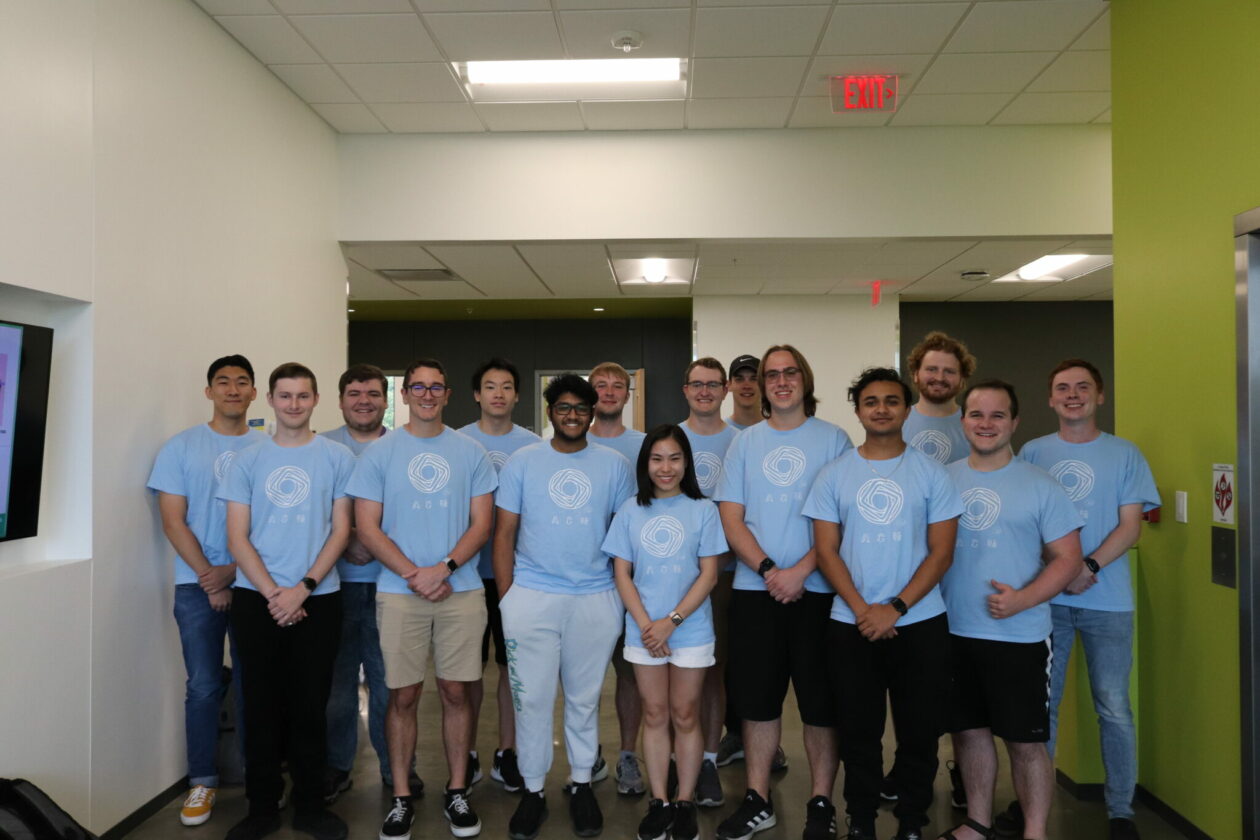 Computer science offers several highly active and enthusiastic student organizations, all housed under a local chapter of the Association for Computing Machinery (ACM). We have outlined a few of ACM's competitions, workshop opportunities, and hands-on learning experiences that allow students to discover their passion within computer science.
ACM-Security helps train S&T students for the cybersecurity profession by hosting workshops, lectures, and fun events for all students. Whether it's hunting for unprotected Wi-Fi with an aluminum can or learning how to pick physical locks, students in ACM Security get to learn security hands on. Additionally, the group travels to Sandia National Laboratories in New Mexico every January for a week-long workshop in cybersecurity from professionals in the field.
ACM-Competition focuses on competitive data structures and algorithms programming. Competitive programming is a mind sport that requires participants to solve computer science problems as quickly as possible. Students who want to sharpen their algorithmic problem-solving skills can compete in the Annual Programming Cup Tournament or other smaller events the group holds.
ACM-Women helps build a thriving community of women in computing through organized activities, networking and mentorship programs to help retain women in computer science. ACM-Women provides a support system for academic and professional pursuits and empowers members to pursue their goals through knowledge and education about women's contributions to technology. The group is open to all students, male or female, who wish to promote women in computing.
ACM-Hack introduces students to the world of hackathons – popular weekend-long events that encourage students to turn their technology-related ideas into reality. Their main event is PickHacks, S&T's annual hackathon typically hosted in early April. It is Missouri's largest collegiate hackathon, and while it was hybrid last year, it will return to a fully in-person event for 2023. In addition to PickHacks, ACM-Hack also organizes travel and attendance to other hackathons in the area, including Mizzou's TigerHacks.
ACM-Game (formerly known as ACM Arcade) is a source for everything game development. The group has regular Game Jams where students create a game over the course of a week, and other S&T students play and vote for their favorites. They also host workshops throughout the year to help students refine their game development skills.
ACM-Web focuses on web and app development. Using modern technology such as TypeScript, React and React-Native, members of ACM Web learn and practice real skills they'll use in industry. By maintaining and improving mstacm.org, students can see what software engineering is like on an actual product.
ACM-Data covers topics like data science, data mining, machine learning and artificial intelligence. The group meets weekly to discuss various topics, post regularly on modata.blog and frequently compete in Mizzou's DataFest.
ACM-Entrepreneurship is a brand-new community that hopes to provide students across campus with the opportunity to learn what it's like to run a business. The group is focusing on recruitment and building a solid foundation. In future semesters, they hope to create multiple miniature businesses that show students what industry work is like.