S&T opens registration for summer day camps focused on invention, subsurface engineering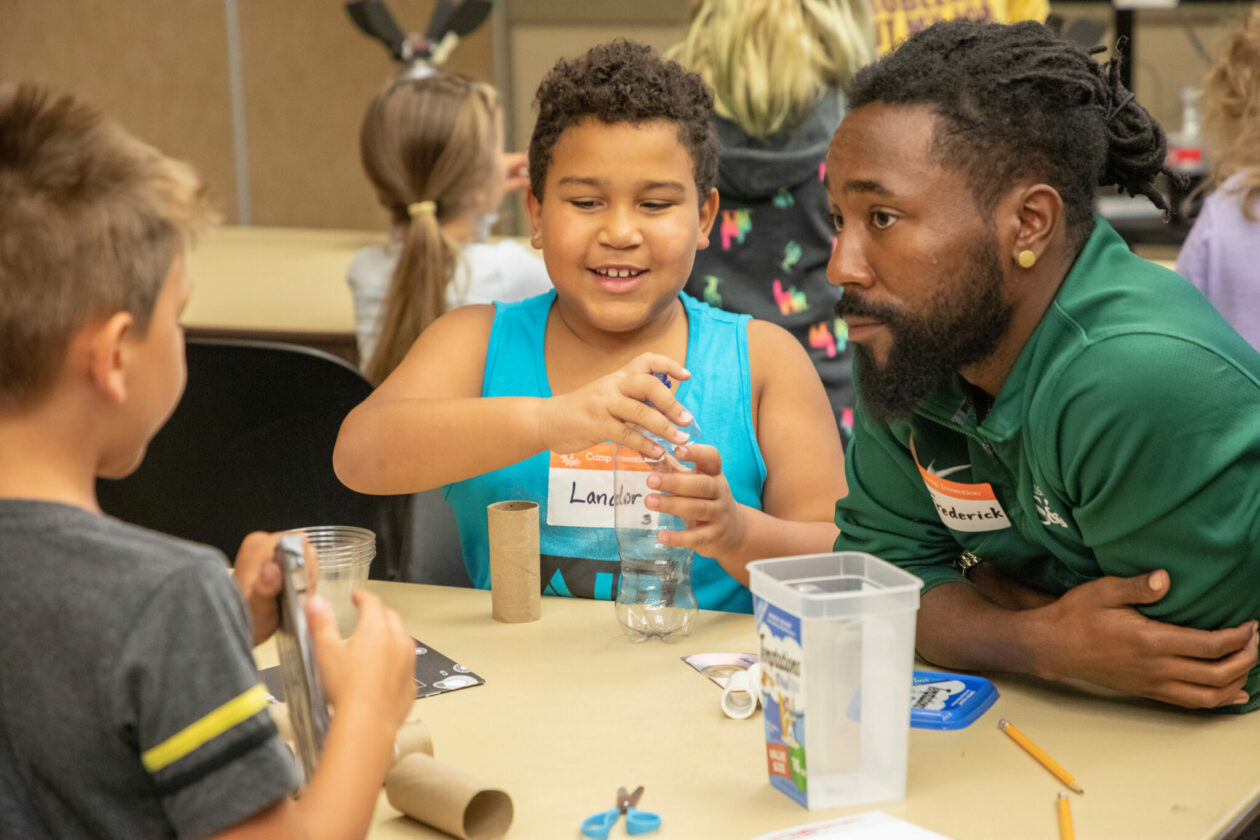 Missouri University of Science and Technology has officially opened registration for two additional summer day camps. Camp Invention is for students entering grades 2-6; Subsurface Engineering Day Camp is open to students entering grades 8-12.
"We are pleased to be able to add these two very timely and relevant day camps to our summer roster," says Courtney Jones, founding director of S&T's Kummer Center for STEM Education. "Each of these camps will provide an opportunity for students to immerse themselves in activities that call for innovation and creativity."
Camp Invention takes place 8 a.m.-4 p.m. Tuesday, June 21-Friday, June 24. The camp includes a wide variety of activities meant to spark the campers' imagination and creativity. Campers will create a habitat for a robotic fish, combine art and science to build their own robotic artist and experiment with the fun side of engineering and physics to create a marble arcade. Camp Invention is a National Inventors Hall of Fame program. Full tuition for the camp is $245.
The Subsurface Engineering Day Camp takes place 9 a.m.-4:30 p.m. Wednesday, July 13-Friday, July 15. This camp will cover the fundamentals of petroleum engineering and drilling fluids and their role in drilling operations. Campers will work in small groups on projects that simulate drilling operations in the field, with particular attention to the density of drilling fluid. The camp will be led by Dr. Abdulmohsin Imqam, assistant professor of geosciences and geological and petroleum engineering. Full tuition is $50.
This summer marks the return of Missouri S&T's in-person summer camps, which have been virtual and hybrid for the past two years. In addition to the two new day camps, S&T has 16 camp sessions covering 11 STEM-related topic areas currently scheduled. The camps will provide an intensive, immersive experience exploring a range of subjects, from physics, computing and robotics to aerospace, art of science and explosives.
For more information, email stemcenter@mst.edu or call 573-341-6204.
About Missouri University of Science and Technology
Missouri University of Science and Technology (Missouri S&T) is a STEM-focused research university of over 7,200 students. Part of the four-campus University of Missouri System and located in Rolla, Missouri, Missouri S&T offers 101 degrees in 40 areas of study and is among the nation's top 10 universities for return on investment, according to Business Insider. S&T also is home to the Kummer Institute, made possible by a $300 million gift from Fred and June Kummer. For more information about Missouri S&T, visit www.mst.edu.