Researching for public health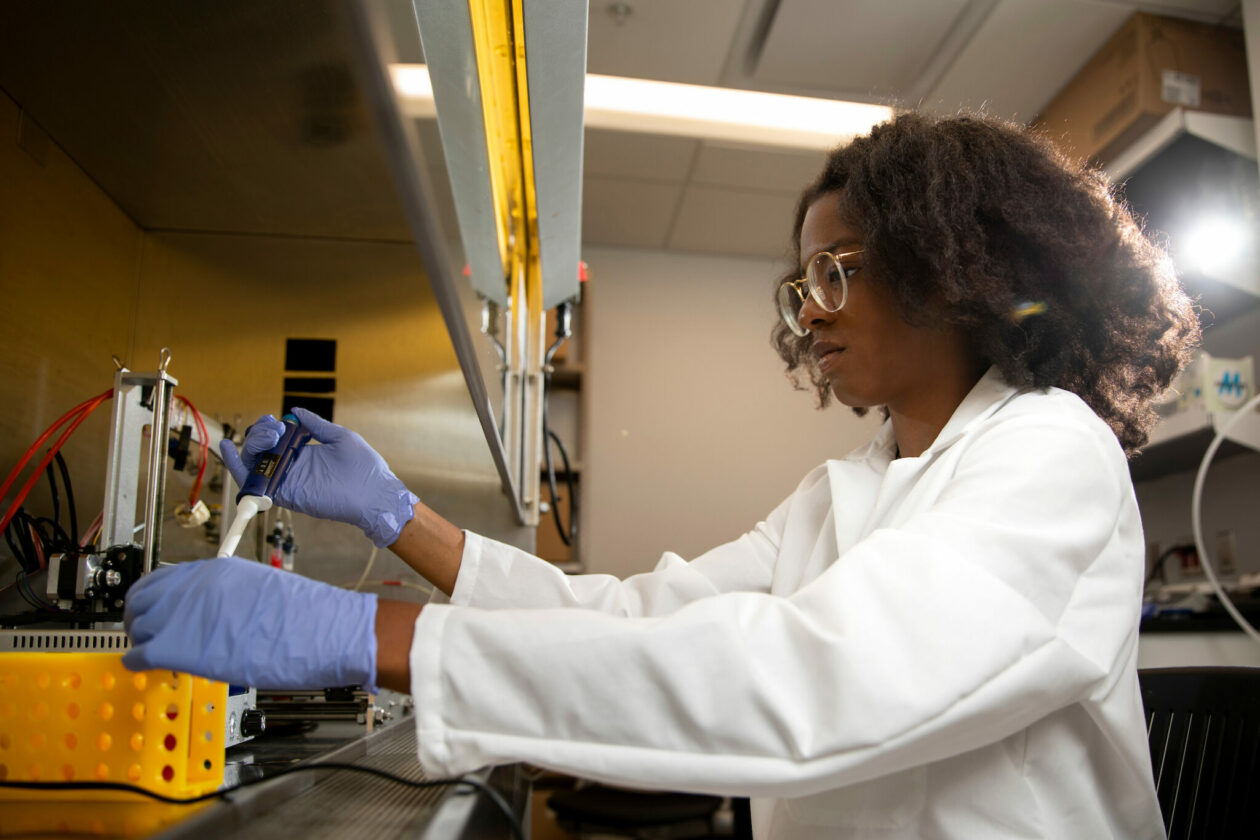 Maya Washington wants people to maximize their physical potential and knows that actions speak louder than words. That is why she is researching the effects of autoimmune diseases on mesenchymal stem cells. These cells have a broad range of potential clinical applications and are a central building block in both engineering and cell therapies.
Washington, from St. Louis, graduated in May with a bachelor's degree in biological sciences. She originally took an interest in research when she asked to start working in the toxicology laboratory at Missouri S&T, studying cell culture with cancer cells. She then moved from bench work in the toxicology lab to a new project in the regenerative medicine lab conducting a meta-analysis on stem cells and their impact on autoimmune diseases.
"So far, we have completed the part of the analysis pertaining to multiple sclerosis. We want to find biomarkers that are particular to each disease and hopefully some that are widespread across them all. There is always more work do," Washington says. "The final goal is better treatment for patients with these diseases with future techniques made from the data these stem cells provide to researchers."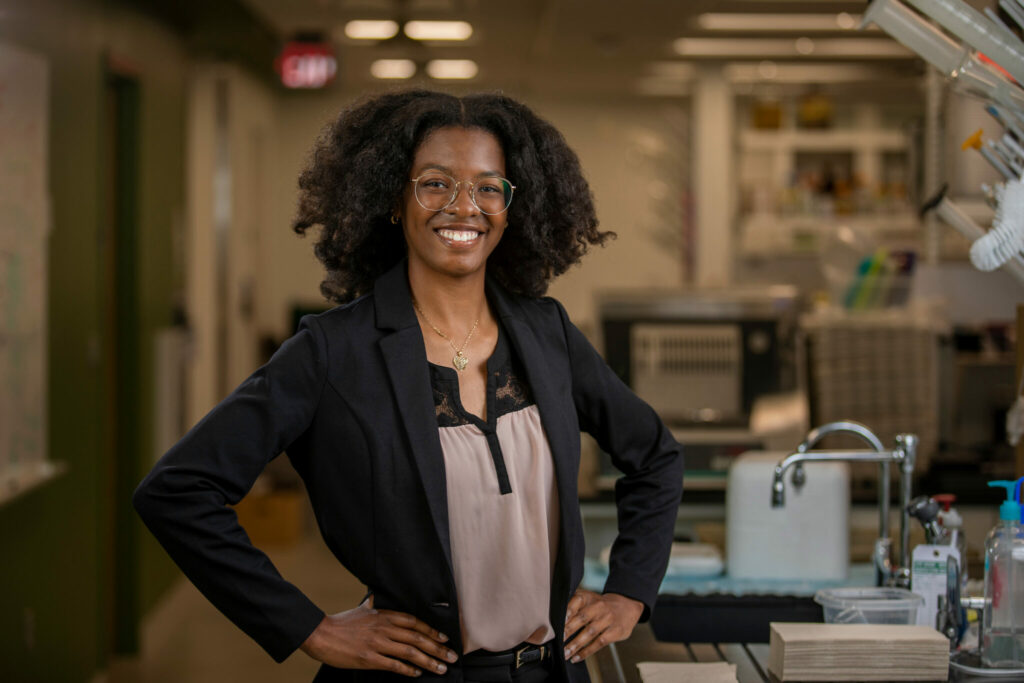 Washington and her fellow undergraduate researchers are searching for common biomarkers that indicate a healthy mesenchymal stem cell (MSC) donor. They are also evaluating pre-clinical and clinical effects of allogeneic stem cell therapies instead of the current commonly used autologous therapies for autoimmune diseases.
"Despite having fewer advantages, autologous cells are favored in clinical research, and the team believes that this may contribute to the lack of positive clinical outcomes with MSC therapy," says Washington. "Diseases such as diabetes, multiple sclerosis and rheumatoid arthritis could all have better treatments if our findings can identify biomarkers in gene expressions that indicate a healthy MSC donor."
Washington recently presented her team's findings at Missouri S&T's annual Undergraduate Research Conference, earning an award for her research poster presentation.
Following graduation, she will start working as a medical scribe/technologist at an urgent care facility in St. Louis, but Washington says that she hopes to be able to come back to campus during the summer and continue her research project. She also plans to apply to medical school after gaining more work experience.
"I always knew I wanted to go into the medical field," Washington says. "Originally, I wanted to be a veterinarian, but after working as a veterinary assistant for a year I decided that I wanted to take patient care as far as possible, and an MD will offer me that. It was a great experience because it taught me a lot about patient interaction and preventive medicine."
Washington credits her undergraduate research for preparing her to do more technical work in the medical field and says that any S&T student can get involved in research.
"Reach out to any faculty whose classes you enjoy, and chances are they are conducting some sort of research," Washington says. "They teach what they work with, so if you like the class, chances are that you will like the research. And remember that there are no stupid questions in research – the teachers are there to help you and it is a real confidence booster to join in the work that you read or hear about in class."