Missouri S&T's economic impact to state: $487 million, 6,540 jobs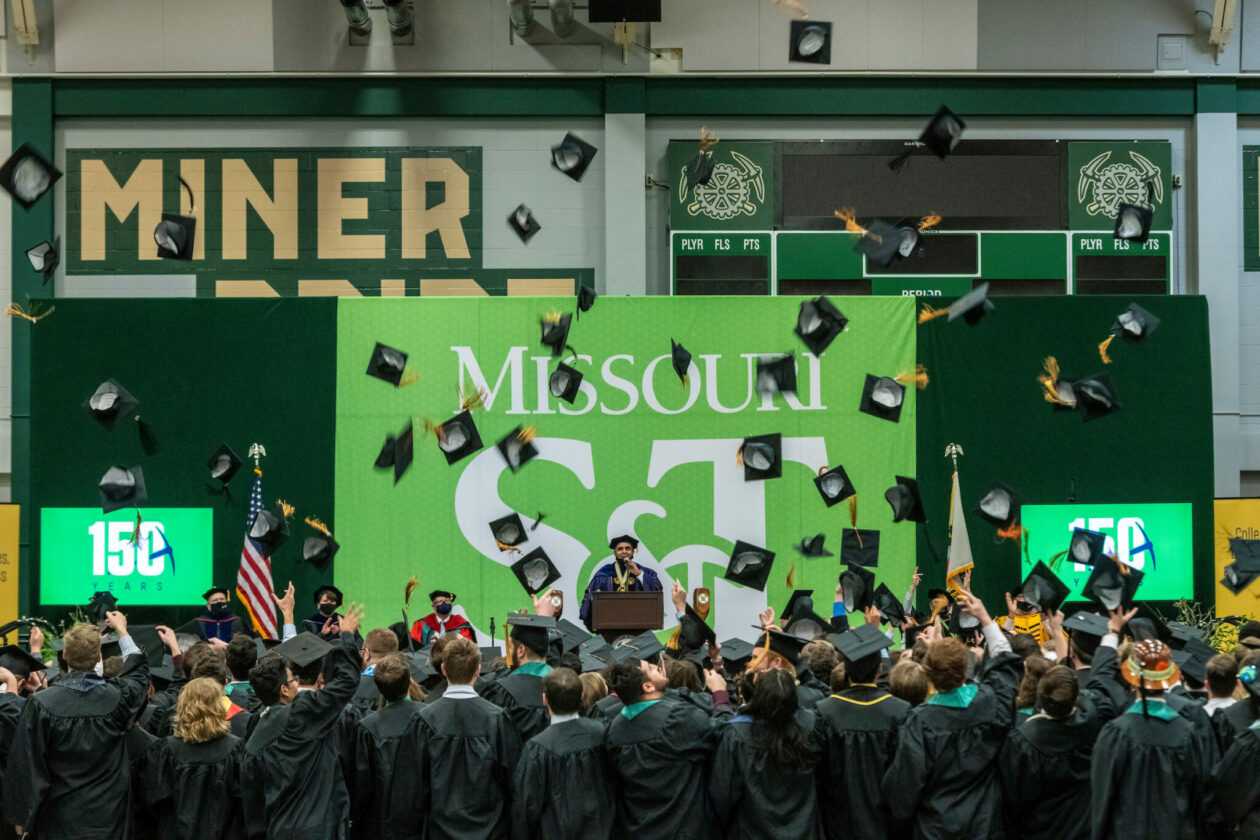 Missouri S&T contributed $487.2 million to the state's economy during the fiscal year that ended last June, according to a new report released this month by the University of Missouri System.

That total represents the direct impact of spending in the state ($140.5 million) and the indirect spending that occurs as a result of the university's presence in the state ($346.7 million).
Missouri S&T also supports 6,540 jobs in the state. This includes 3,270 full-time and part-time jobs directly supported by S&T. In addition, more than 25,000 S&T alumni live and work in Missouri, creating a $4.5 billion economic impact to the state economy.
During Fiscal Year 2021, Missouri S&T's research efforts generated $190.6 million in economic impact and supported 1,342 jobs while producing $10.3 million in tax revenue.
These findings are also summarized in a report on the UM System's economic impact. The report is available at umurl.us/impactReport.
The reports were completed by the consulting firm Tripp Umbach, which found that the University of Missouri System as a whole had a $6.5 billion statewide economic impact in Fiscal Year 2021.
"This study illustrates the tremendous economic benefits higher education brings to our state," says Missouri S&T Chancellor Mo Dehghani. "Public research universities like Missouri S&T and our fellow universities within the UM System contribute greatly to the state economy in numerous ways, by educating Missourians for future challenges, conducting solution-inspired research and development, and creating new businesses and innovations that contribute to our state's economic and social well being."
The study measured the economic value generated by the UM System's research, operations, service and expenditures throughout the state of Missouri between July 1, 2020, to June 30, 2021. The impact analysis measured effects throughout the state and each of its four universities as well as MU Extension, academic medicine, research, athletics and alumni. Highlights include:
$6.5 billion generated in economic impact by the UM System and its four universities, MU Extension, athletics and academic medicine
More than 69,000 direct and indirect jobs, both full-time and part-time
Approximately $366.5 million generated in state and local taxes
$1.5 billion economic impact generated by the UM System research enterprise.
"Each of our four universities in Columbia, Kansas City, Rolla and St. Louis have provided teaching, research, outreach and economic development excellence to Missourians for more than two centuries," UM President Mun Choi says. "We are committed to enhancing the overall economic vitality of the state, and this study shows the University of Missouri System continues to deliver on its mission to the betterment of Missouri."
Tripp Umbach staff used primary data collected from the UM System, including capital expenditures, operational expenditures, employee figures, payroll and benefits, taxes paid to local and state governments, visitation numbers for campus events, student figures, and proportions of students who live on and off campus to accurately measure their spending in the local area. Values in the report were generated by direct, indirect and induced operational spending, capital spending, payroll, visitor spending and student spending throughout Missouri.
While not included in this economic impact study, a $300 million gift from the late Fred Kummer and his wife June will further elevate the economy of Rolla, the region and the state in the coming years, Dehghani says. An economic impact study by Dr. Joseph Haslag, an economics professor at the University of Missouri-Columbia, estimates that the gift will yield over $2 billion in economic impact over 25 years and create 2,893 jobs.