Lifelong learning educator to speak at Missouri S&T
"Project management is an ever-evolving discipline. Technology, business models, procurement practices, and global competition continue to change, as do customers, their needs, constraints, and challenges within a much more uncertain environment," says Dr. Jeffrey S. Russell, who will give the 2022 Hurst-McCarthy Lecture at Missouri S&T.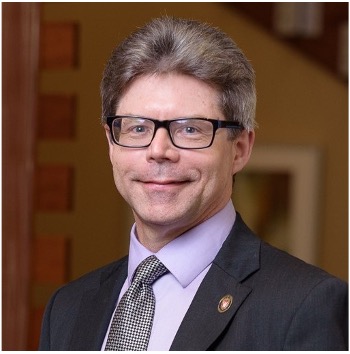 Russell will speak at 4 p.m. Monday, March 21, in Room 125 Butler-Carlton Civil Engineering Hall, located near 15th and Pine streets in Rolla. The event is free and open to the public. Those who do not attend in person may view the presentation on Zoom.
In his lecture, titled "Project Management – Art and Science," Russell will focus on some of the underlying foundational theories that support the practice of project management. Specifically, he will highlight systems, networks, constraints, human behaviors, and change.
Russell is vice provost for lifelong learning, dean of the Division of Continuing Studies, and a professor of civil and environmental engineering at the University of Wisconsin-Madison. In his role as vice provost, he is responsible for leading the university's programs and services for lifelong learners and nontraditional students.
Russell previously served as chair of the civil and environmental engineering department at UW-Madison and was a co-founder of the construction engineering and management program. He earned a bachelor's degree in civil engineering from the University of Cincinnati and master's and Ph.D. degrees from Purdue University. Russell is a registered professional engineer in Wisconsin.
For more information on the lecture, contact Dr. Islam El-adaway, Hurst-McCarthy Professor of Construction Engineering and Management in the civil, architectural and environmental engineering department, at eladaway@mst.edu.
About Missouri University of Science and Technology
Missouri University of Science and Technology (Missouri S&T) is a STEM-focused research university of over 7,200 students. Part of the four-campus University of Missouri System and located in Rolla, Missouri, Missouri S&T offers 101 degrees in 40 areas of study and is among the nation's top 10 universities for return on investment, according to Business Insider. S&T also is home to the Kummer Institute, made possible by a $300 million gift from Fred and June Kummer. For more information about Missouri S&T, visit www.mst.edu/.