Intercollegiate Mining Competition returns to Missouri S&T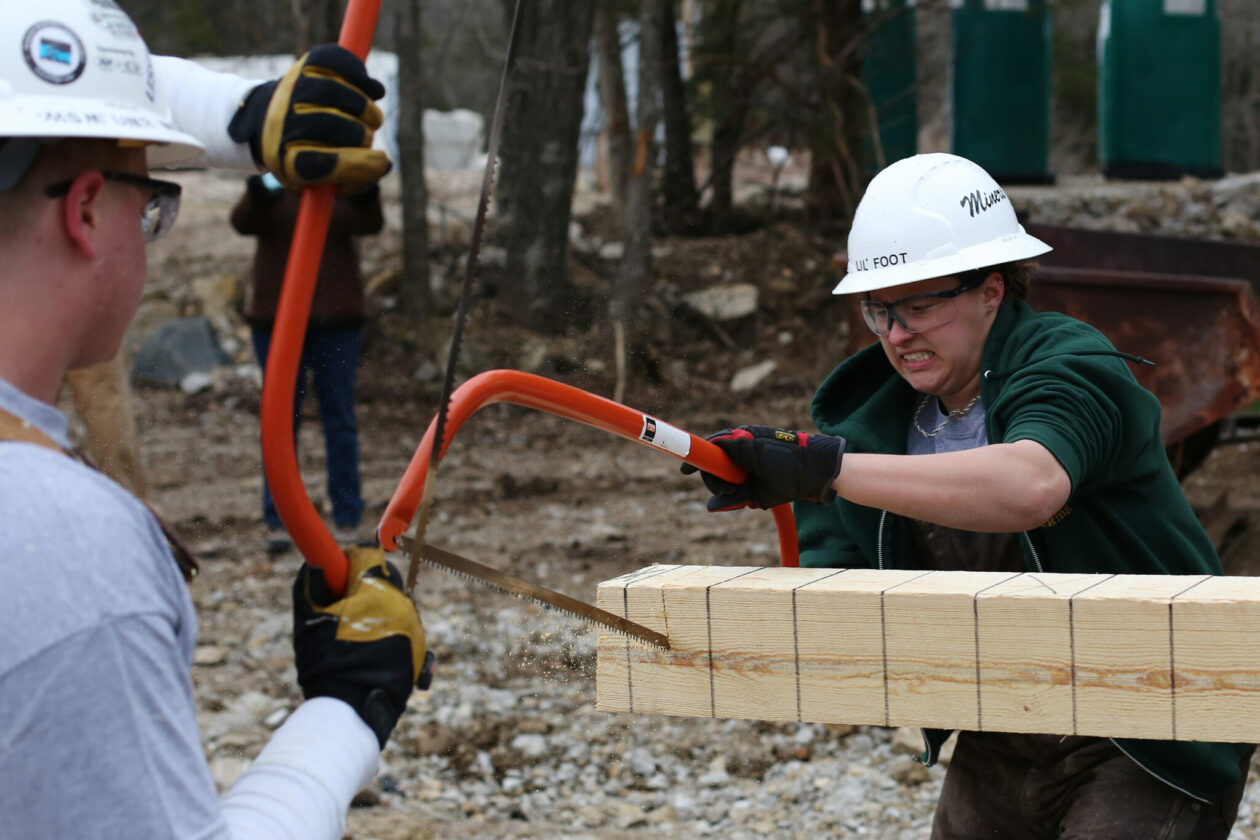 The Intercollegiate Mining Competition, also known as the mucking competition, return to Missouri S&T this Friday and Saturday at the university's Experimental Mine. The event features international student teams competing in events based on mining techniques used in the late 19th and early 20th centuries.
Men's, women's and co-ed teams from the following institutions will compete in timed events like gold panning, surveying, hand-mucking, hand-steeling, track-standing, Swede sawing and jackleg drilling:
Missouri S&T                                                                                                   
Camborne School of Mines, Penryn, England                                       
Western Australian School of Mines, Kalgoorlie, Australia              
University of Arizona, Tucson, Arizona                                                                                     
Colorado School of Mines, Golden, Colorado
Mackay School of Earth Sciences and Engineering, University of Nevada, Reno                                      
South Dakota School of Mines and Technology, Rapid City, South Dakota   
Montana Technological University, Butte, Montana                                                                
In addition, four alumni teams from Missouri S&T will compete against alumni teams from the University of Arizona.
First held in 1978, the games were created to honor 91 miners who died in a fire at Idaho's Sunshine Mine in 1972. The mine was quickly filled with carbon monoxide and smoke, and it became one of the worst disasters in Idaho's history.
About Missouri University of Science and Technology
Missouri University of Science and Technology (Missouri S&T) is a STEM-focused research university of over 7,200 students. Part of the four-campus University of Missouri System and located in Rolla, Missouri, Missouri S&T offers 101 degrees in 40 areas of study and is among the nation's top 10 universities for return on investment, according to Business Insider. S&T also is home to the Kummer Institute, made possible by a $300 million gift from Fred and June Kummer. For more information about Missouri S&T, visit www.mst.edu/.