Tackling modern health care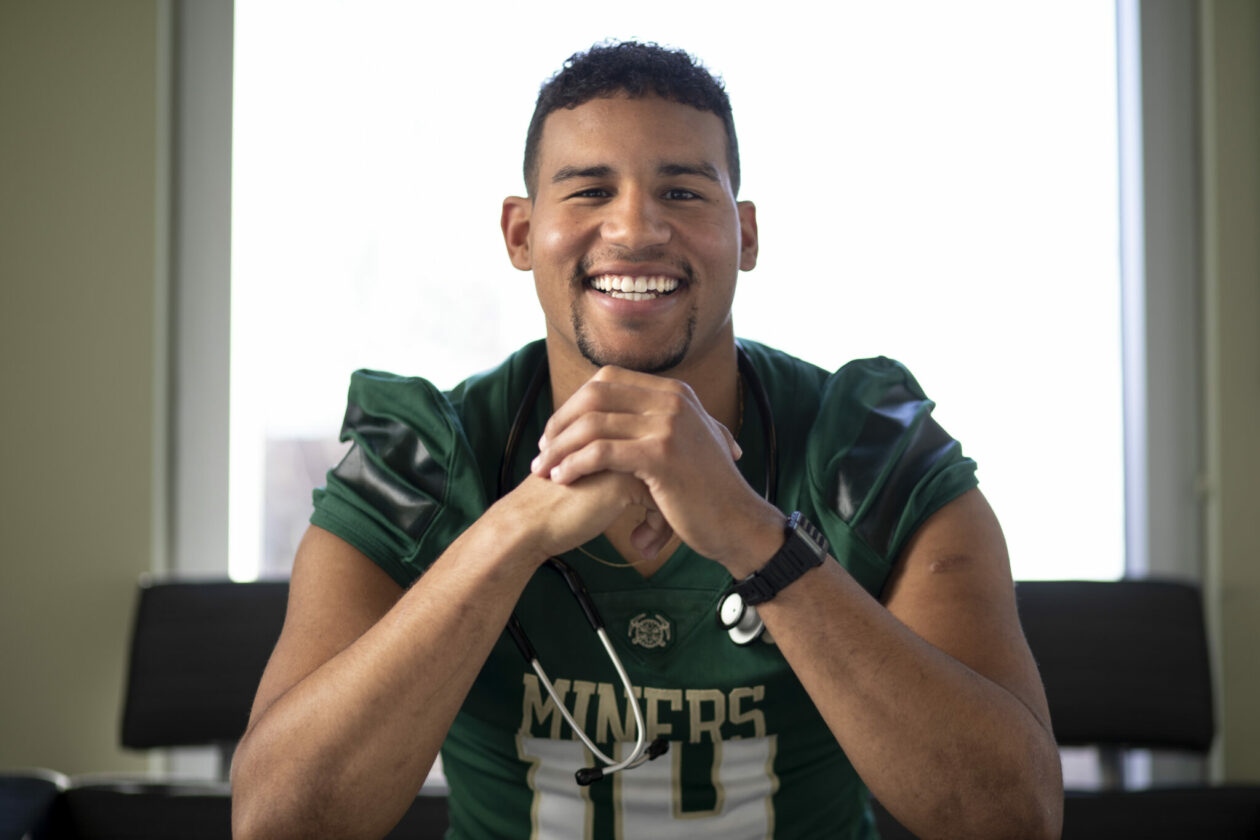 Justin Onwugbufor believes that his success on and off the field at Missouri S&T is based in a favorite saying of his grandmother's – prepare, produce, prosper.
"It's quite simple, if you prepare you will produce, and once you produce you will prosper," says Onwugbufor. "Preparing, producing and prospering come in many different forms so tailor it to your current situation and get to work."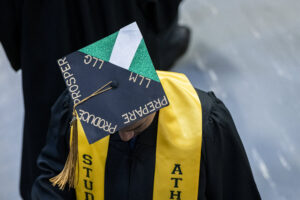 Onwugbufor has been a stand-out Missouri S&T football team member during his college career. The safety is a two-time All-Great Lakes Valley Conference football first team member and, after returning a fumble 93 yards for a touchdown during the 2021 season, holds the record for the second-longest fumble return in GLVC history.
But equally important to him, Onwugbufor is a member of the conference's All-Academic team. He recently graduated in December 2021 with bachelor's degrees in both psychology and biology, and plans to continue his studies in the physician assistant graduate program at Creighton University in Nebraska.
"I want to work in the health care field as a physician assistant and be part of the change I hope to see," he says. "That is an increase in access to quality care, building trust between the black community and health care institutions, and inspiring kids from inner cities to pursue STEM careers."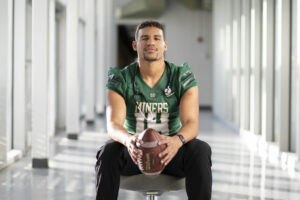 Onwugbufor was a fifth-year senior at S&T, something that he quickly decided to do on purpose once the COVID-19 pandemic disrupted his initial plans. When the 2020 fall football season was cancelled, he worked with his advisors to find a way to come back and play another year. By staying at S&T that extra year, he was able to turn his planned minor in psychology into a second degree.
"Through football I've learned how important and special it is to be part of something bigger than yourself," he says. "It's shown me how people from widely different walks of life, perspectives and races can come together to reach a common goal and elevate one another."
He hopes to one day give back to the game that taught him so much by perhaps coaching at a local or high school football program.
"In a world where we like to divide, football does the opposite," says Onwugbufor. "It brings people together. I hope to teach young high school men the lessons I have been privileged to learn through the game."