POSTPONED: Missouri S&T's Campus Performing Arts Series presents nationally touring production of 'Hamlet's Big Adventure'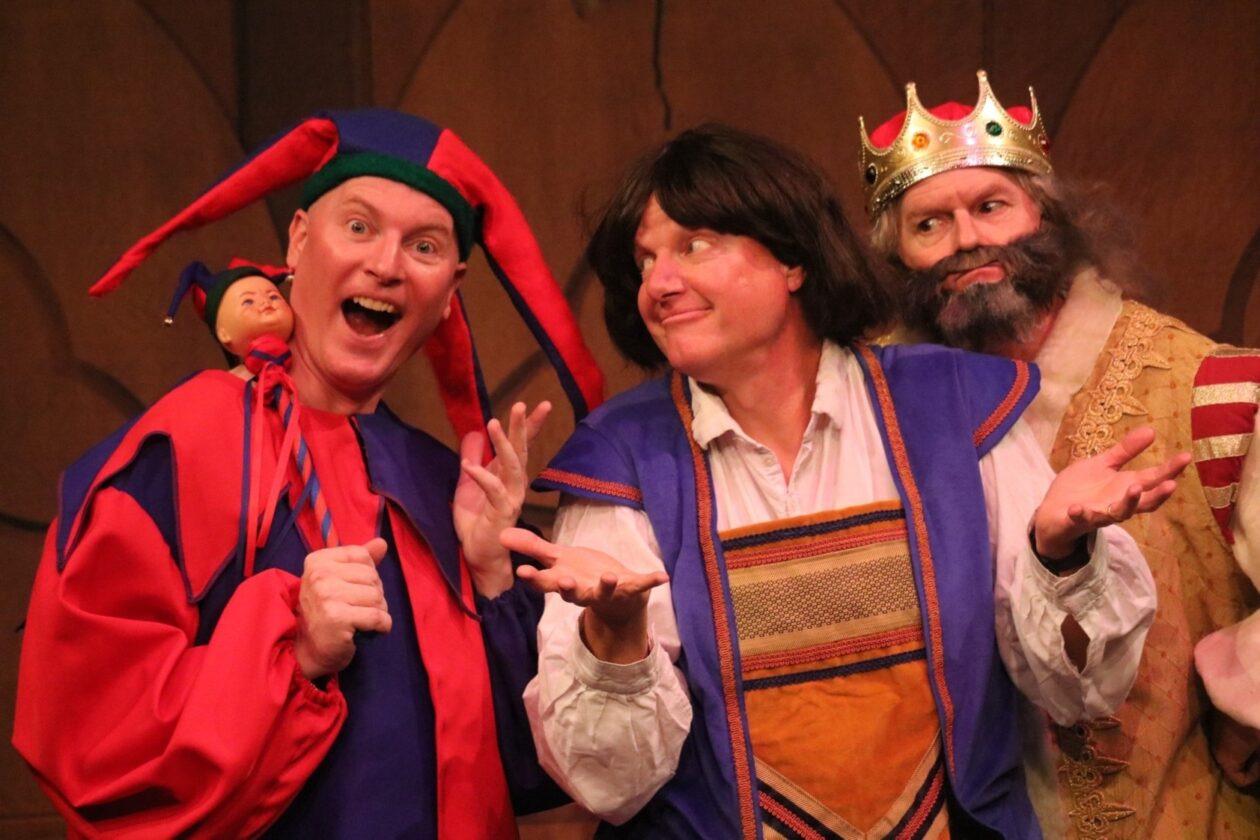 POSTPONED: The Reduced Shakespeare Company's performance of "Hamlet's Big Adventure" on Sunday, Jan. 23, is being postponed along with all of the production's January tour dates due to the recent surge in COVID cases. A new date has not yet been announced. To request a refund, ticket holders can contact the Leach Theatre at 573-341-4219 or leach@mst.edu or visit the box office at 103 Castleman Hall 10 a.m.-4 p.m. Monday through Friday.
The nationally touring production of "Hamlet's Big Adventure, a Reduced Shakespeare Company Production" will be performed for one night only in January.
The production, part of the Missouri S&T 2021-2022 Campus Performing Arts Series, was scheduled for 7:30 p.m. Sunday, Jan. 23, at Leach Theatre in Castleman Hall, located on the Missouri S&T campus at 400 W. 10th St. in Rolla.
A prequel to "Hamlet," the production follows teenage Hamlet as he leaps into action to keep his beloved nunnery from closing, enlisting his friends Ophelia and the jester, Yorick, to help. Along the way, Ophelia tries (and fails) to pass her swim test and Hamlet is required to avoid his father, a king and a practical joker, who has a tendency to jump out from behind house plants, pretending to be a ghost. In the meantime, Yorick decides to teach everyone about show business, comedy and skull-juggling, as people begin to wonder why Hamlet's mother spends so much time at his uncle's house. "Hamlet's Big Adventure" contains mature language.
Since its pass-the-hat origins in 1981, the Reduced Shakespeare Company has created 10 world-renowned stage shows, several television pilots and two specials, and numerous radio productions. The company's itinerary has included stops off-Broadway, the White House, the Kennedy Center and the Lincoln Center. The St. Louis Post Dispatch declared the Reduced Shakespeare Company one of the funniest troupes in American theatre today.
Tickets are $38 for adults and $33 for students and youths. Missouri S&T students will be able to purchase rush tickets the day of the show for $15, if available. Tickets can be purchased online at www.leachtheatre.mst.edu, by phone at 573-341-4219, or at the Leach Theatre Box Office, located inside the main entrance of Castleman Hall.
Leach Theatre will adhere to current Missouri S&T policies and CDC guidelines for masks and social distancing at the time of each performance or event. These policies and guidelines may change throughout the course of the season. Information regarding policies for each individual event will be regularly updated on the Leach Theatre website. Patrons and visitors should be prepared for the possibility of a face-covering policy or social distancing requirement. For more information, visit www.coronavirus.mst.edu
About Missouri University of Science and Technology
Missouri University of Science and Technology (S&T) is a STEM-focused research university of over 7,200 students and is part of the four-campus University of Missouri System. Located in Rolla, Missouri, Missouri S&T offers 101 different degree programs in 40 areas of study and is ranked by CollegeFactual as the best public university to study engineering. For more information about Missouri S&T, visit www.mst.edu