Missouri S&T names Richard Billo founding director of Kummer Institute Center for Advanced Manufacturing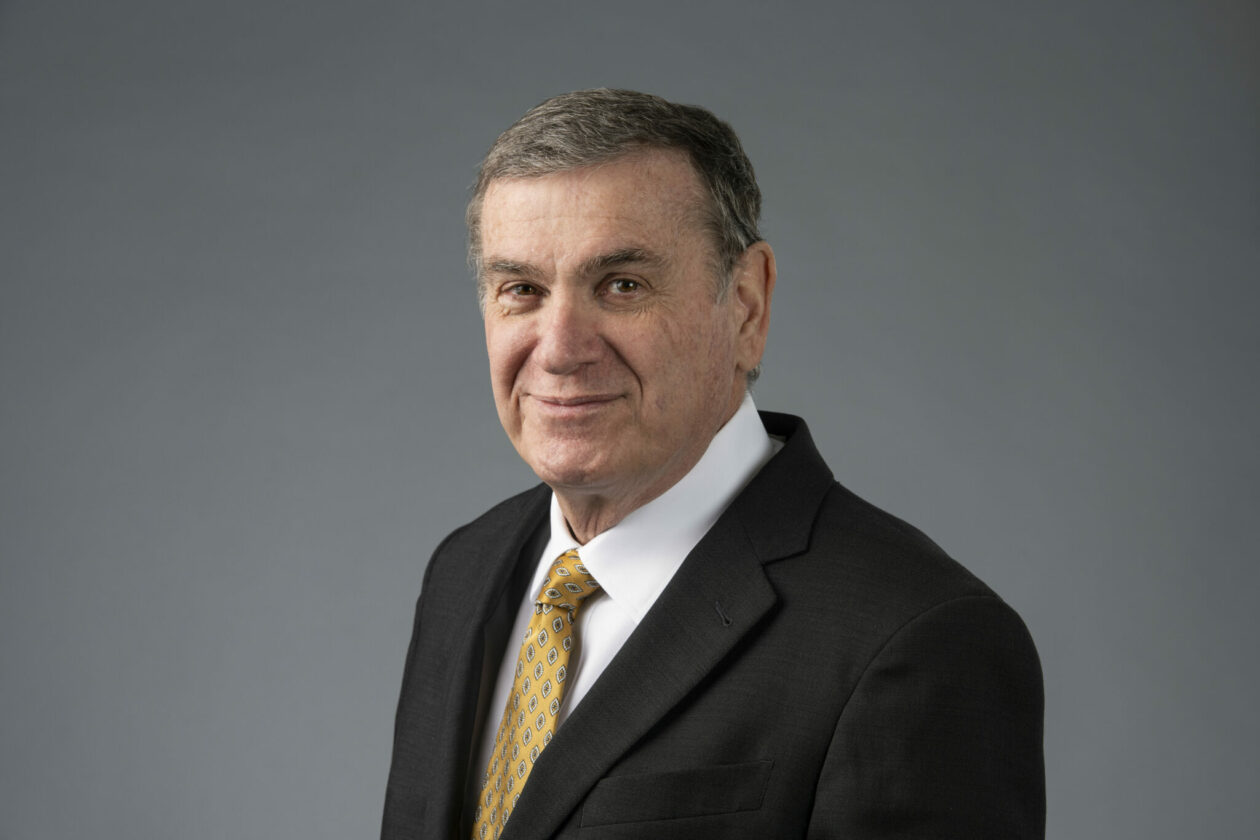 Dr. Richard Billo, who previously served as associate vice president for research and professor of computer science and engineering at the University of Notre Dame, has been appointed founding director of the Kummer Institute Center for Advanced Manufacturing and professor of mechanical and aerospace engineering at Missouri University of Science and Technology. He began his duties Jan. 4.
As director, Billo will develop the new center's mission, vision and strategic plan to develop a nationally recognized manufacturing center that fosters collaboration between the classroom and the factory floor. Billo will also be responsible for leveraging the breadth of capabilities and expertise among S&T's faculty in order to strengthen the collaboration with several university research centers and industrial consortia in the field of advanced manufacturing.
The center was founded to spur regional and national development by enabling next-generation manufacturing, in alignment with the vision of the Kummer Institute for Student Success, Research and Economic Development at Missouri S&T. Late St. Louis entrepreneur Fred Kummer, a Missouri S&T graduate, and his wife June, donated $300 million to Missouri S&T in October 2020 to establish the Kummer Institute. Their donation is the largest single gift ever to any public or private university in Missouri and one of the largest ever to any university.
"One of Mr. Kummer's highest priorities was for Missouri S&T to create and support an environment where a renowned faculty body, an incredibly diverse network of manufacturers, and the S&T students who will lead the industry in the future learn from one another's expertise and insights," says Dr. Stephen Roberts, vice chancellor of strategic initiatives at S&T and chief operating officer of the Kummer Institute. "We are thrilled to welcome Richard Billo to lead this effort. The range and depth of experience he's acquired over a career that spans nearly four decades in the areas of administration, teaching and research will be an asset to S&T students and teachers, and to manufacturers."
The Center for Advanced Manufacturing will be housed in S&T's Missouri Protoplex, phase 1 of which was approved in November by the University of Missouri Board of Curators. The advanced manufacturing research and development facility will serve as the anchor building for Missouri S&T's planned manufacturing and technology innovation campus north of Interstate 44.
Before joining the University of Notre Dame, Billo was at the University of Texas at Arlington, where he held a variety of leadership and faculty positions. They include service as interim associate vice president for research, associate dean for research, professor of industrial and manufacturing systems engineering, concurrent professor of computer science and engineering, co-director of the Center for Renewable Energy Science and Technology, interim director of the Automation and Robotics Research Institute and director of the Advanced Manufacturing Laboratory. Prior to that, he was department head and professor of industrial and manufacturing engineering, concurrent interim department head of chemical, biological and environmental engineering, and founding director of the Microproducts Breakthrough Institute at Oregon State University. Billo has also held academic and research positions at the University of Pittsburgh, Pacific Northwest National Laboratories and the Computer Integrated Manufacturing Systems Research Center at Arizona State University.
Billo's areas of research expertise include advanced manufacturing, industrial information systems, metallurgy and liquid fuels processes. In addition to teaching and research, throughout his career, Billo has led numerous initiatives that promote and support diversity and inclusion practices.
"Joining S&T is a phenomenal opportunity to help develop the Center for Advanced Manufacturing to its fullest potential," Billo says. "A renowned group of faculty working side-by-side with manufacturers is a powerful combination that will make the state's and region's manufacturing sector more innovative and more competitive in an increasingly global marketplace. It's an incredibly important endeavor, and I'm honored to be a part of it."
Billo earned a doctorate degree in industrial engineering from Arizona State University in 1989. He also earned a master's degree in industrial engineering from Arizona State University in 1985, a master's degree in psychology from the University of the Pacific in 1981 and a bachelor's degree in psychology from West Virginia University in 1978.
"My goal for the center is to create opportunities for S&T students, faculty and manufacturers by building strategic partnerships that will enable a level of collaboration that helps us all become more competitive," he says. "There are few areas where the impact of technology has been more acutely felt than manufacturing. I look forward to the role we're going to play in leveraging that technology in partnership with manufacturers whose dedication has always created opportunities in our state and region."
The Center for Advanced Manufacturing is one of four new research centers established through the Kummer Institute. The others are the Center for Advanced and Resilient Infrastructure, the Center for Resource Sustainability, and the Center for Artificial Intelligence and Autonomous Systems. National searches for directors of those centers continue.
About Missouri University of Science and Technology
Missouri University of Science and Technology (S&T) is a STEM-focused research university of over 7,200 students and is part of the four-campus University of Missouri System. Located in Rolla, Missouri, Missouri S&T offers 101 different degree programs in 40 areas of study and is ranked by CollegeFactual as the best public university to study engineering. For more information about Missouri S&T, visit www.mst.edu.