Selma veteran Bettie Mae Fikes to speak at Missouri S&T's Martin Luther King Jr. celebration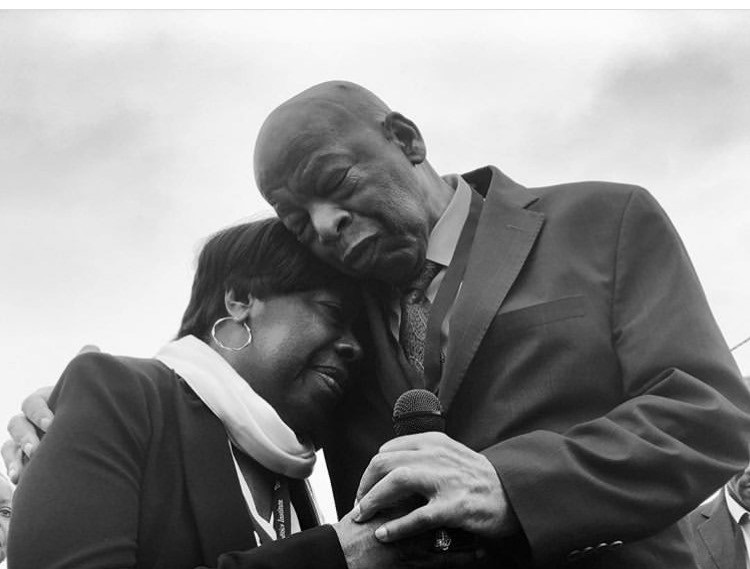 Bettie Mae Fikes, whose penchant for setting civil rights marches to song earned her the moniker "the voice of Selma," will speak as part of Missouri S&T's Martin Luther King Jr. celebration. Her talk will begin at 7 p.m. Thursday, Jan. 20, at the Leach Theatre in Castleman Hall, located on the S&T campus at 400 W. 10th St. in Rolla. Admission is free with a canned food or non-perishable donation to the food pantry administered by Student Diversity Initiatives. The program will be preceded by a reception with light refreshments at 6 p.m. in the lobby of Castleman Hall.
Fikes, who was born in 1948 in Alabama, walked alongside Martin Luther King Jr. in events that are now considered pivotal in the ongoing struggle for racial equality.
She began singing at age 4. As a member of the Student Nonviolent Coordinating Committee (SNCC) Freedom Singers, Fikes became known as "the voice of Selma," for infusing gospel hymns with the language of protest. She was jailed in 1963 for her participation in a demonstration, and on March 7, 1965, Fikes participated in Bloody Sunday, when then-25-year-old activist John Lewis led 600 marchers across the Edmund Pettus Bridge in Selma, Alabama. Footage of the violence that occurred on the bridge galvanized popular opinion against racial injustice.
Fikes performed at the Democratic National Convention in 1964 and again in 2004. In 2020 she sang at the funeral services for Lewis, a civil rights icon at the time of his death who was a member of the U.S. Congress for more than 30 years.
"The contributions that Bettie Mae Fikes has made to the civil rights movement are evident," says Shannon Cox, student services coordinator for Student Diversity Initiatives. "The fact that she's not a household name underscores that we all have something important to contribute. She personifies 'It starts with me,' the King Center's theme for this year's celebration, and the urgency of change beginning within each and every one of us."
The program will include a Q&A session, which will be moderated by Dr. Larry Gragg, a Curators' Distinguished Teaching Professor emeritus of history and political science at Missouri S&T.
Fikes' appearance is presented by S&T's Student Diversity Initiatives and the Chancellor's Committee for Diversity and Inclusion.
About Missouri University of Science and Technology
Missouri University of Science and Technology (S&T) is a STEM-focused research university of over 7,200 students and is part of the four-campus University of Missouri System. Located in Rolla, Missouri, Missouri S&T offers 101 different degree programs in 40 areas of study and is ranked by CollegeFactual as the best public university to study engineering. For more information about Missouri S&T, visit www.mst.edu