Missouri S&T cadet named Air Force ROTC All-American 2021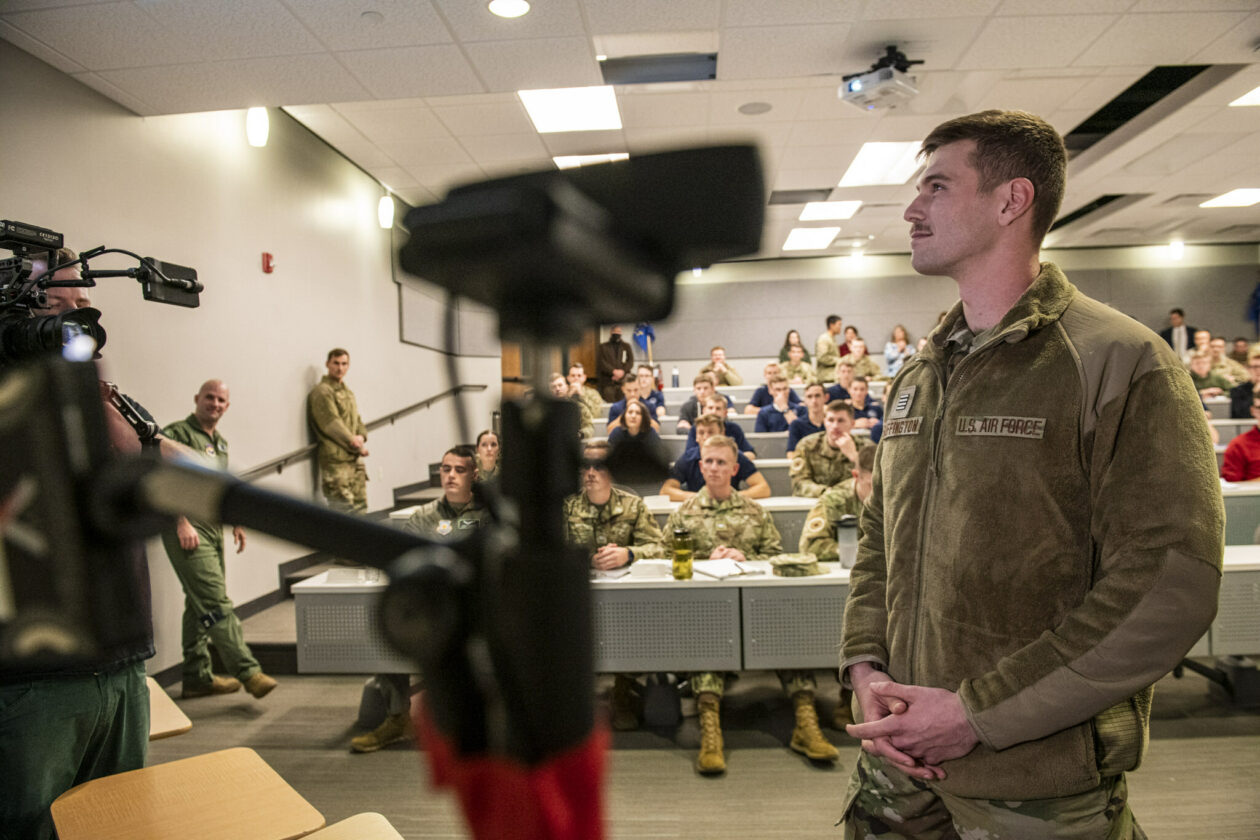 Ean Buffington, an aerospace engineering major from Jackson, Missouri, has been named the Navy Federal Credit Union Air Force ROTC All-American for 2021. Buffington, a cadet in Missouri S&T's Air Force ROTC program, was chosen from more than 300 others who were nominated by ROTC programs across the country. He receives $6,500 scholarship, and his S&T detachment receives $5,000.
Buffington is one of three students nationwide selected as a Student of the Year, representing each branch of service. He represents the Air Force; the other two winners represent the Army and the Navy/Marines.
Buffington has earned a 3.957 GPA overall (4.0 last semester). Last year he rallied S&T cadets to contribute to a food drive organized by Phelps County Faith Distribution, which provided meals for more than 300 families in Rolla. Judges also noted his involvement with the S&T ROTC detachment and his perfect score of 100 on the physical fitness assessment (PFA). A personal interview was also considered.
"Cadet Buffington has earned this award by working incredibly hard and always staying focused on service, values, fitness and academics," says Lt. Col. Daniel Willis, commander and professor of aerospace studies, who leads the Air Force ROTC Detachment 442 Cadre at S&T. "He is a perfect example of the cadets we have at Missouri S&T, and he will be a great asset to the United States Space Force."
Navy Federal Credit Union launched the ROTC All-American Scholarship Program in 2018 to honor the best and brightest ROTC seniors across the nation. The program highlights rising senior ROTC students who best embody the pillars of the program: leadership, military excellence, scholarship and service.
About Missouri University of Science and Technology
Missouri University of Science and Technology (S&T) is a STEM-focused research university of over 7,200 students and is part of the four-campus University of Missouri System. Located in Rolla, Missouri, Missouri S&T offers 101 different degree programs in 40 areas of study and is ranked by CollegeFactual as the best public university to study engineering. For more information about Missouri S&T, visit www.mst.edu.