Curators approve Missouri Protoplex, Arrival District projects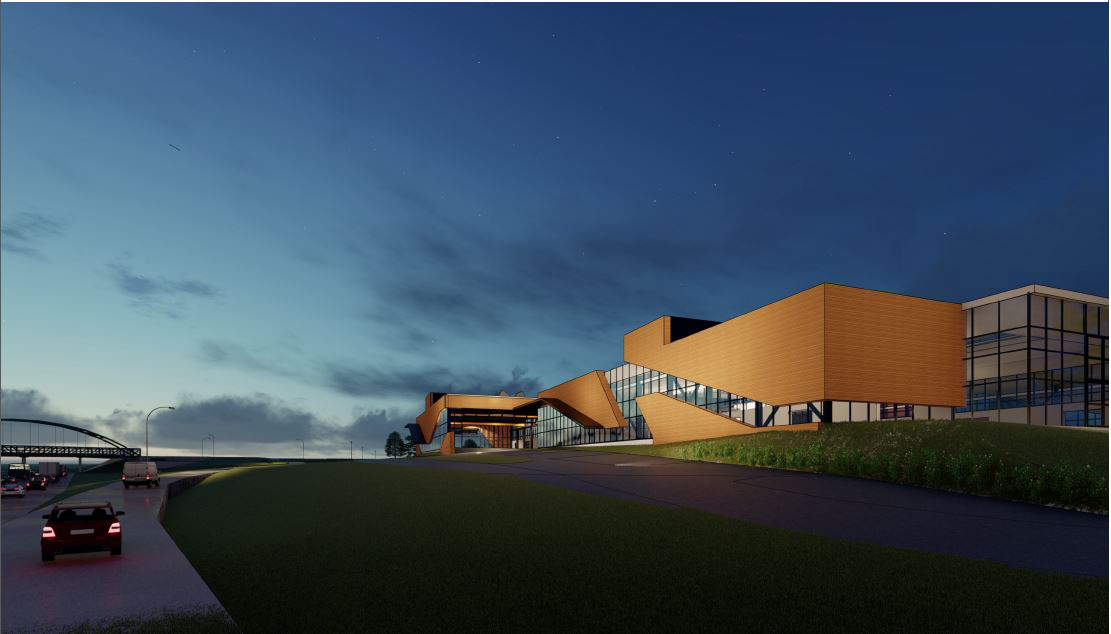 Missouri S&T's plans to strengthen the state's advanced manufacturing sector, create a more welcoming entry to campus, and provide space for student innovation and experimentation moved forward today (Thursday, Nov. 18) with the approval of four projects by the University of Missouri Board of Curators.
The curators, meeting on the University of Missouri-St. Louis campus, approved the following projects for Missouri S&T:
Phase 1 of the Missouri Protoplex, an advanced manufacturing research and development facility that will serve as the anchor building for Missouri S&T's planned manufacturing technology and innovation campus north of Interstate 44. The Protoplex will be constructed on the current site of Missouri S&T's General Services Building. To make way for the new structure, the curators approved construction of a new General Services Building near Missouri Route E and northwest of Fraternity Circle. The new General Services Building will house S&T's facilities operations, design, construction and space management, and environmental health and safety operations. The project is scheduled to be completed by June 2023, at which time the current General Services Building will be demolished to clear the site for construction of the Missouri Protoplex. Missouri S&T has obtained a $50 million commitment from the Kummer Institute Foundation to support the project and is working to raise the remaining funds for the $105 million project. The Missouri Protoplex and manufacturing technology and innovation campus both will support Missouri S&T's efforts to aid manufacturers in Missouri to be more innovative and competitive in the global marketplace.
Installation of a geothermal energy plant for the Innovation Lab, a new structure that will provide space for student innovation and experimentation as well as student services. The plant and associated wellfields will address the heating and cooling needs for this building and provide heating and cooling capacity for future structures. The $7,720,750 project will be funded by private gifts and is expected to be completed by December 2023.
Development of an arrival court at Bishop Avenue and Miner Circle. This area, located south of the Havener Center, will become a gateway to campus that will provide a strong first impression of the university with prospective students and other visitors. The arrival court will be an important component of S&T's Arrival District and will include an entry plaza with outdoor seating areas to the north and south as well as a main lawn to unite the entry plaza with the Rolla Building. The $9.6 million project will be funded by private gifts.
Construction of a subsurface parking garage as part of the Arrival District. This $10.2 million project is funded through private gifts and should be completed by May 2023.
About Missouri University of Science and Technology
Missouri University of Science and Technology (Missouri S&T) is a STEM-focused research university of over 7,200 students and is part of the four-campus University of Missouri System. Located in Rolla, Missouri, Missouri S&T offers 101 different degree programs in 40 areas of study and is ranked by CollegeFactual as the best public university to study engineering. For more information about Missouri S&T, visit www.mst.edu.