'Christmas in Killarney' to offer holiday celebration the Irish way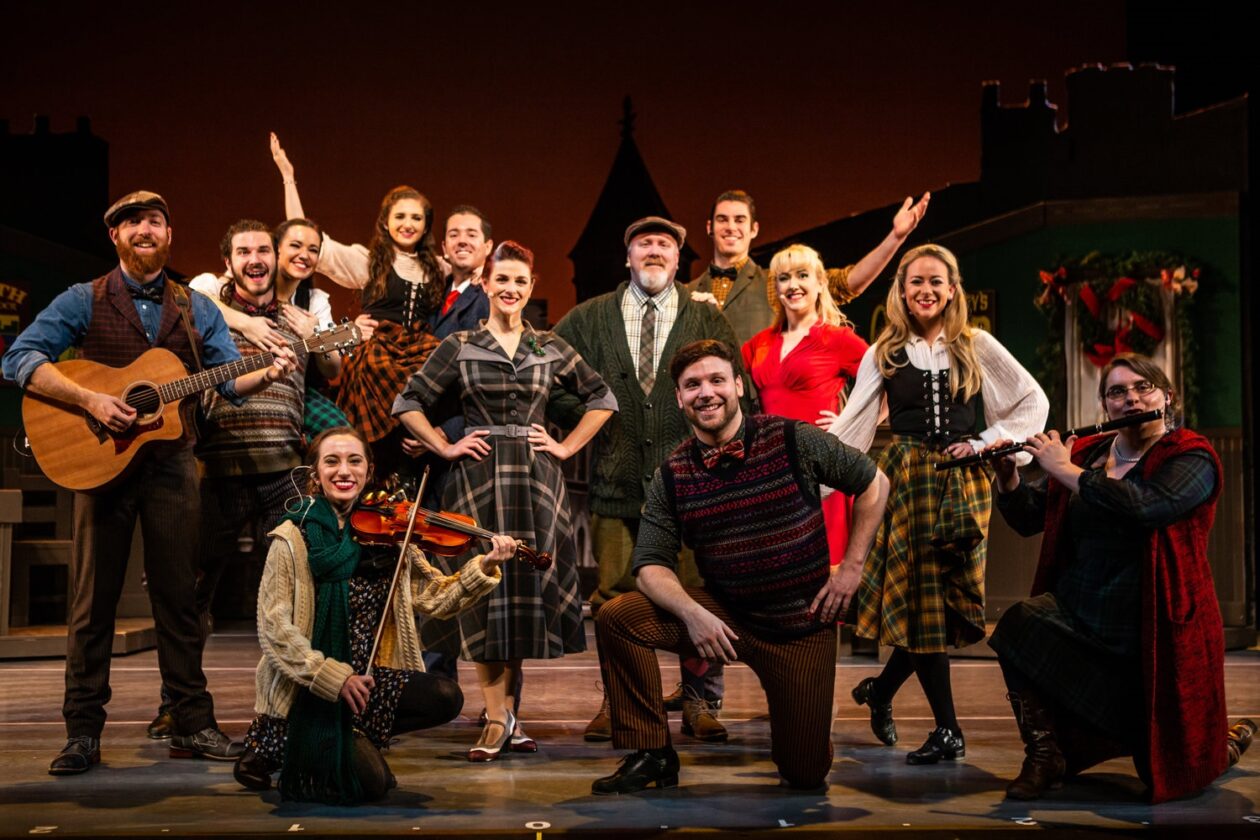 The national touring production of "Christmas in Killarney" will be performed at Missouri University of Science and Technology this December as part of S&T's 2021-22 Campus Performing Arts Series.
The performance will begin at 7:30 p.m. Wednesday, Dec. 8, at Leach Theatre in Castleman Hall, located on the Missouri S&T campus at 400 W. 10th St. in Rolla.
There are a limited number of tickets available for this production. Tickets are $38 for adults and $33 for students and youth ages 18 and under. Missouri S&T students can purchase rush tickets the day of the show for $15, if available. Tickets can be purchased online at www.leachtheatre.mst.edu, by phone at 573-341-4219, or at the Leach Theatre Box Office, located inside the main entrance of Castleman Hall. The Leach Theatre Box Office is open 10 a.m.-4 p.m., Monday through Friday, and for one hour before any ticketed performance.
"Christmas in Killarney" was created by the 2009 World Champion of Irish Dance, Scott Doherty, and worldwide touring Irish musician Chris Smith. The creative team behind the production includes Broadway director Jeff Whiting, Emmy award winning set designer Jason Ardizzone-West.
"Christmas in Killarney" provides an opportunity to see what it means to celebrate Christmas the Irish way. It's an evening of Irish traditions, the music and harmonies of the season, and Irish dancers leaping through the air.
Leach Theatre will adhere to current Missouri S&T policies and CDC guidelines for masks and social distancing at the time of each performance or event. These policies and guidelines may change throughout the course of the season. Information regarding policies for each individual event will be regularly updated on the Leach Theatre website. Patrons and visitors should be prepared for the possibility of a face-covering policy or social distancing requirement. For more information, visit www.coronavirus.mst.edu
The performance is sponsored by Bob and Susan Hooper, Sally and the late Vince Carpenter, Alpha Media and Phelps Health.
About Missouri University of Science and Technology
Missouri University of Science and Technology (S&T) is a STEM-focused research university of over 7,200 students and is part of the four-campus University of Missouri System. Located in Rolla, Missouri, Missouri S&T offers 101 different degree programs in 40 areas of study and is ranked by CollegeFactual as the best public university to study engineering. For more information about Missouri S&T, visit www.mst.edu