World-renowned bio-artist to present at Missouri S&T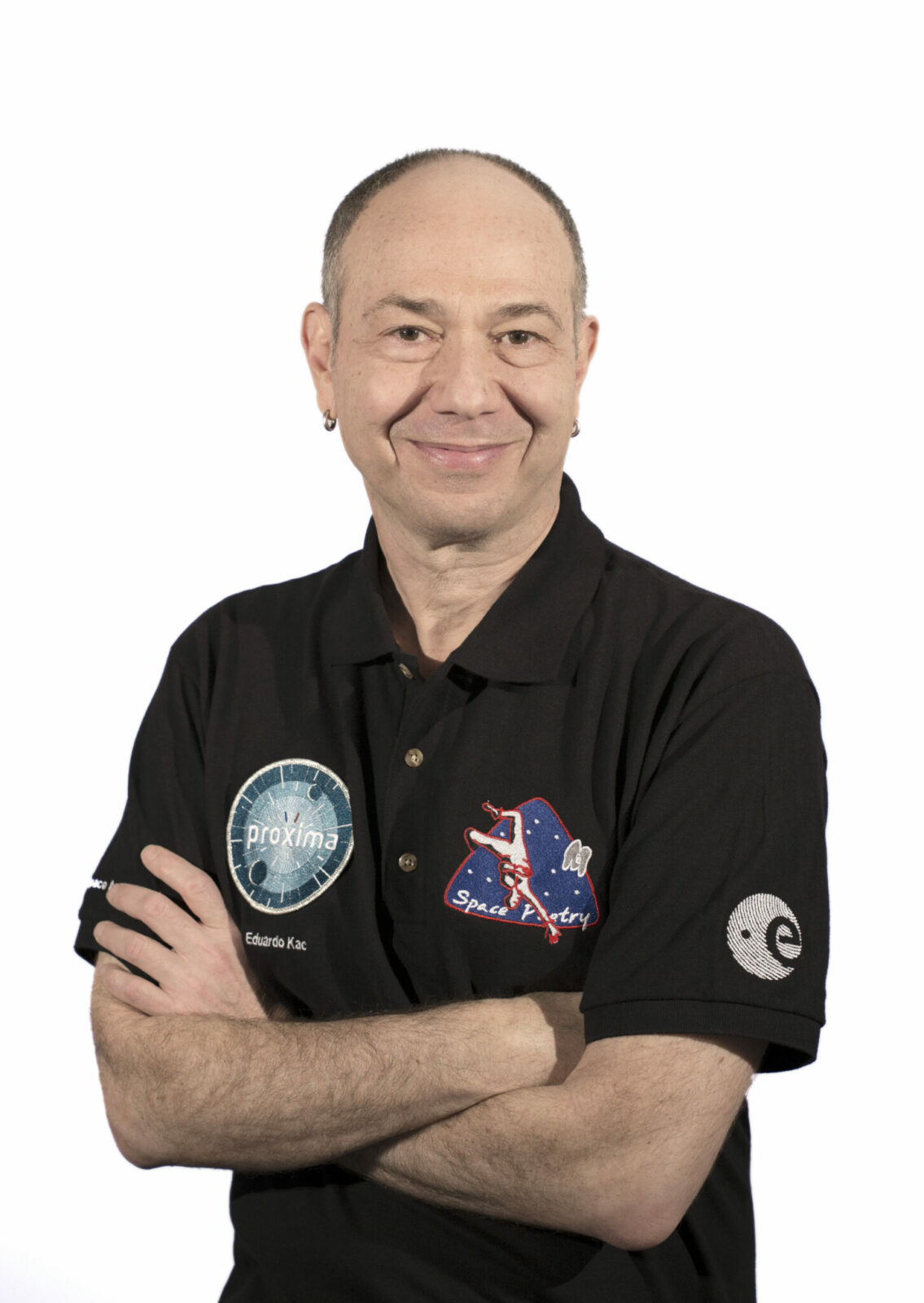 Dr. Eduardo Kac, artist and professor of art and technology studies at the School of the Art Institute of Chicago, will present a lecture at Missouri S&T this October on his work in contemporary art and poetry.
Kac will present "Telepresence, bio art and space poetry" at 4:30 p.m. Thursday, Oct. 21, at Leach Theatre in Castleman Hall, located on the Missouri S&T campus at the corner of 10th and Main streets in Rolla. The event is free and open to the public. For those unable to attend in person, the event will be available live on Zoom at umsystem.zoom.us/j/95564420366.
After an introduction contextualizing his telepresence work, Kac will discuss examples of his bio art. He will conclude with his most recent work, created aboard the International Space Station. Kac's work integrates multiple disciplines to present a view of art's relevance to the contemporary world, with roots in his background in philosophy and literature. His art focuses on the relationships among and between humans, animals and machines. Kac's work is featured in the collections of major museums including the Museum of Modern Art in New York and Tate Modern in London.
"The arts, languages, and philosophy department is proud to bring a world-renowned artist to campus as part of S&T's sesquicentennial celebrations," says Michael Baird, lecturer in arts, languages, and philosophy at Missouri S&T. "Dr. Eduardo Kac explores the intersection between hard sciences and fine art in mind-blowing projects that simultaneously push the boundaries of both science and art. Communication technologies, genetic manipulation, even outer space all come to bear in Dr. Kac's work."
Face coverings and proper social distancing are required at this event. For the most up-to-date information on COVID-19 precautions on campus, check coronavirus.mst.edu.
This lecture is presented by the arts, languages, and philosophy department at Missouri S&T as part of the university's 150th anniversary celebration. For more information about the event, visit alp.mst.edu/news-and-events or contact the arts, languages, and philosophy department by phone at 573-341-4185 or by email at alp@mst.edu.
About Missouri University of Science and Technology
Missouri University of Science and Technology (Missouri S&T) is a STEM-focused research university of over 7,200 students and is part of the four-campus University of Missouri System. Located in Rolla, Missouri, Missouri S&T offers 101 different degree programs in 40 areas of study and is ranked by CollegeFactual as the best public university to study engineering. For more information about Missouri S&T, visit www.mst.edu.