Tickets on sale now for Missouri S&T TEDx Talk Oct. 29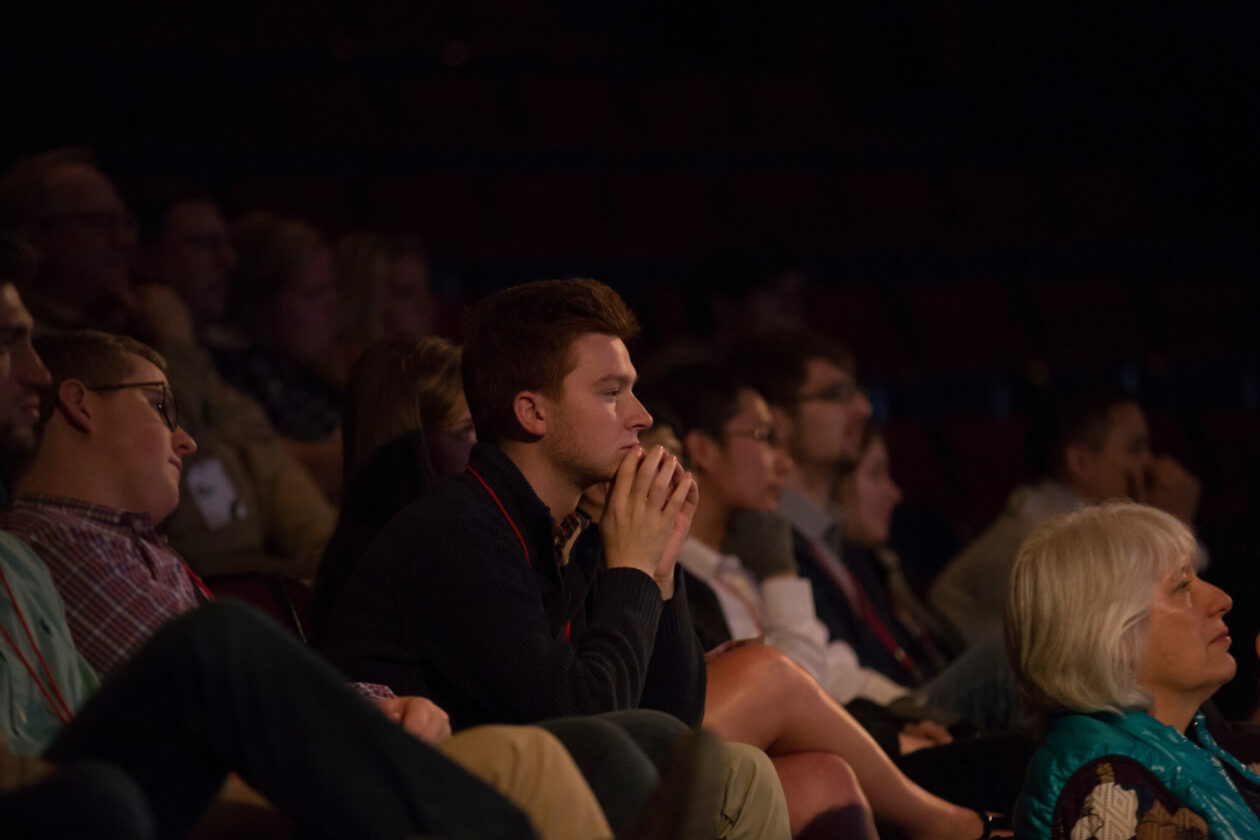 What does it mean to move forward rather than remain in place? Seven speakers will speak on that topic from seven very different perspectives during TEDxMissouri S&T on Friday, Oct. 29.
The event will begin with a reception at 4:30 p.m. Friday, Oct. 29, in Leach Theatre of Castleman Hall, located at 400 W. 10th St. in Rolla. The talks will begin at 6 p.m., immediately following the reception.
Tickets are $15 for the general public and $10 for students and are available for purchase online. Based on availability, tickets can also be purchased the day of the event at the Leach Theatre Box Office, located inside the main entrance of Castleman Hall. Food and beverages served at the reception are included in the ticket price.
"As we celebrate 150 years since the inception of our university, it's a perfect moment to explore the amazing ways humans are bridging the gap between where we've been and where we are going," says Melanie Keeney, director of engagement and outreach and a member of the planning committee. "From breast cancer research, to the relentless push forward exemplified by one of Missouri S&T's earliest leaders, to our obligation as a society to flush as responsibly as possible, the triumphant tales that members of our community will share will inspire all who hear them to defy the odds and push onward."
The lineup of artists, scientists, storytellers and thinkers who will speak includes Havva Malone, a paraprofessional at Rolla High School; Dr. Forrest Rackham, a clinical psychologist with Phelps Health; Dr. Jossalyn Larson, assistant teaching professor of English and technical communication at Missouri S&T; Dr. Larry Gragg, Curators' Distinguished Teaching Professor emeritus at Missouri S&T; Sean Robert Johnson, a machinist and woodworker; Ashley Ann Davis, a Kummer Innovation and Entrepreneurship (I&E) Fellow pursuing a Ph.D. in engineering management at Missouri S&T; and Dr. William A. Stack, co-founder and executive director of Lifeway Center in Salem, Missouri, a volunteer-led organization that operates Shepherd's Nook Food Pantry, Project Win Cancer Support Group and the American Volunteers Veterans Organization.
Visit TEDxMissouriS&T to learn more about the event.
About Missouri University of Science and Technology
Missouri University of Science and Technology (S&T) is a STEM-focused research university of over 7,200 students and is part of the four-campus University of Missouri System. Located in Rolla, Missouri, Missouri S&T offers 101 different degree programs in 40 areas of study and is ranked by CollegeFactual as the best public university to study engineering. For more information about Missouri S&T, visit www.mst.edu