S&T alumni mentor students to help future careers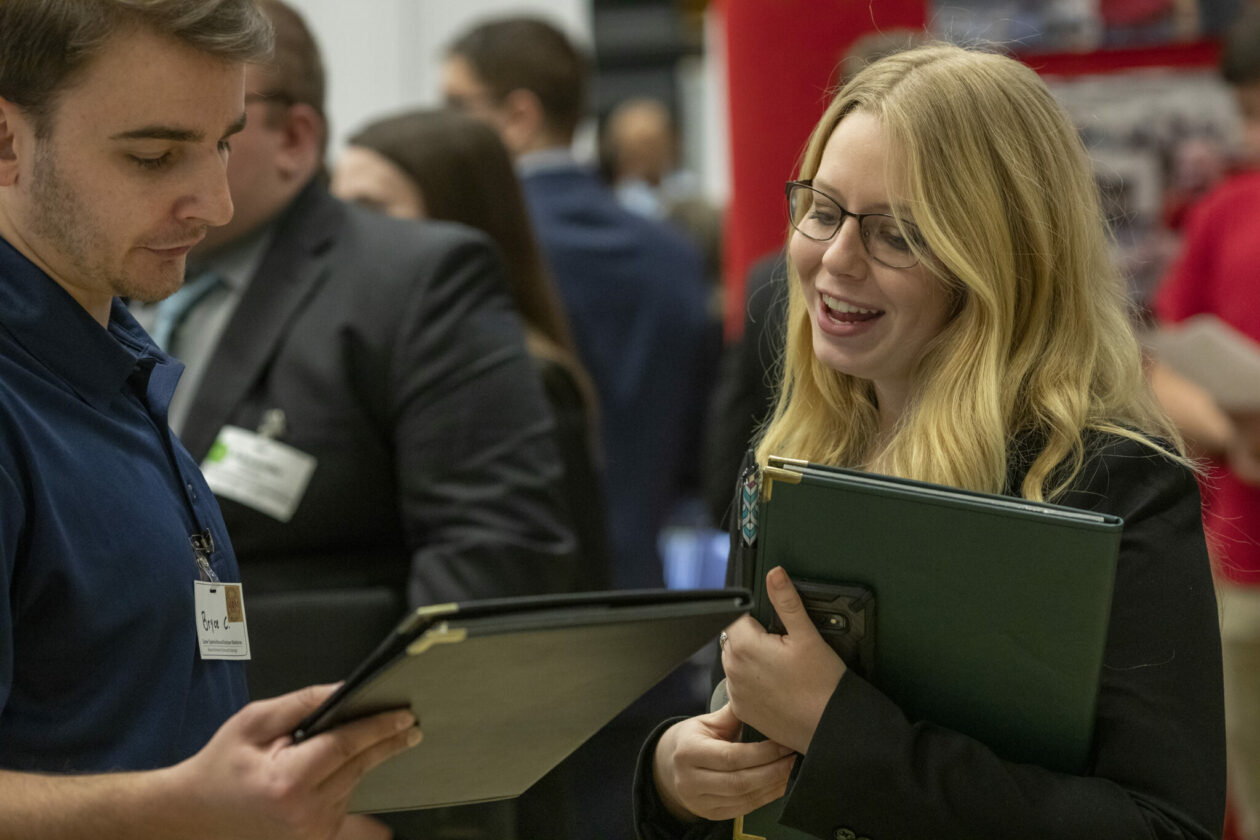 Engineering graduates enter the workforce with essential academic knowledge, technical skills and problem-solving ability. But employers say they need more than academic prowess and technical know-how. Soft skills like effective communications, leadership, networking, negotiating, conflict resolution and cultural aptitude play a critical role in employees' success. Students at Missouri University of Science and Technology are getting help in those areas from alumni mentors through a program housed in the Doshi Department of Chemical and Biochemical Engineering (ChBE).
"The alumni mentoring program provides our graduates with an added dimension to their practical and theoretical engineering knowledge," says Missouri S&T Chancellor Mo Dehghani. "I am proud to see this connection between alumni and our current students and know the program benefits everyone involved."

Missouri S&T Chancellor Mo Dehghani
"The workforce is a whole new world, particularly the industrial workforce where graduates' technical skills now apply to the operational performance needs of the company," says Richard Bausell, retired vice president of pipeline and power for URS Corp and a 1970 chemical engineering graduate of Missouri S&T. "That includes understanding the company's financial growth initiatives, environmental and safety priorities, management and communications systems, and other company policies and programs. The mentoring process gives students a good head start on the kinds of practical, day-to-day issues they'll likely be facing on the job."
Bausell is one of the organizers of the mentoring program, along with Charles Lyon, who earned a bachelor's degree in chemical engineering from S&T in 1984 and is business director for the Americas and Asia at Prefere Melamines – a division of Prefere Resins – and Dr. Muthanna Al-Dahhan, Curators' Distinguished Professor and former chair of chemical engineering and professor of nuclear engineering at Missouri S&T. They wrote a paper titled "Improving Soft Skills Through Mentorship," which was published in the American Institute of Chemical Engineers journal Chemical Engineering Progress.
"The mentors in this program provide students with perspective from inside industry and have performed virtually every phase in the career development of new graduates, from interviewing and hiring, training, supervising, evaluating, and guiding many other steps in their growth and advancement," says Lyon. "The students are eager to hear the insight and experiences of the mentors, as it helps them to focus more on the soft skills while they are still in school and be better prepared to enter a company."
Lyon is chair of the Industrial Advisory Council (IAC), a group of industry professionals who act as advisors for the ChBE department and who established the mentoring program. The ChBE Student Advisory Council at Missouri S&T has been invested in the program since its inception in 2015. Many IAC members as well as other ChBE alumni have served as mentors in the program. Even though the program was started in the chemical and biochemical engineering department, students from other university departments also attend the sessions because word has spread about its benefits, Lyon says.
The mentors use student feedback to tweak session topics and content to ensure the participants are getting what they need from the program.
"From the beginning, I wanted to empower the students to help establish and develop the program," says Al-Dahhan. "They feel ownership of the program, and I feel that is a good feature."
Bausell says involving alumni as mentors benefits not only the students, but also industry, the university and the alumni themselves. Dr. Richard Wlezien, dean of the College of Engineering and Computing at Missouri S&T, agrees.
"We are delighted that this group of alumni want to share their industry expertise with future engineers," says Wlezien. "Mentoring allows them to give back to Missouri S&T, and that's a win-win."
Alumni and students who are interested in participating in a mentoring program can also check out Miner Network, a collaboration between Career Opportunities and Employer Relations at Missouri S&T and the Miner Alumni Association.
About Missouri University of Science and Technology
Missouri University of Science and Technology (Missouri S&T) is a STEM-focused research university of over 7,100 students and is part of the four-campus University of Missouri System. Located in Rolla, Missouri, Missouri S&T offers 101 different degree programs in 40 areas of study and is ranked by CollegeFactual as the best public university to study engineering. For more information about Missouri S&T, visit www.mst.edu.