Women in Business Group to host 'Target Marketing' virtual workshop
The area Women in Business Group will host a virtual workshop this June to help women learn how to target market their businesses.
The virtual workshop, titled "Target Marketing," will be held noon-1 p.m. Tuesday, June 15. The webinar is free, but registration is required online at bit.ly/TargetMarketing-SBDC. Paige Heitman, owner and marketer for her business Heitman & Co., LLC, will be the guest speaker.
Heitman will discuss the background of target market profiles, their purpose in business, why you should have them and how to build them. Heitman holds a master's degree in strategic communication and leadership and emerging digital media from Maryville University.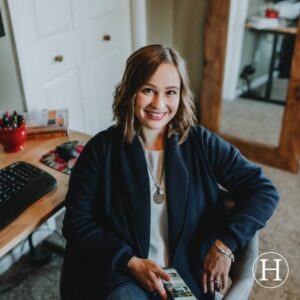 "Creating and understanding target market profiles for your business can mean the difference between success and failure," Heitman says. "Without taking the time to understand the people who are buying your product or service, you throw your net too wide and can miss the mark entirely, losing out on relationships and revenue. When you take the time to develop target market profiles, you learn who your audience is and can serve them content that attracts and retains them for years to come."
While the virtual workshop is targeted towards women, anyone may attend. The seminar is hosted by the Small Business Development Center (SBDC) at Missouri S&T and the Women in Business Group.
The Women in Business Group provides women with access to learning, networking and professional growth opportunities. People interested in upcoming group activities and events can join the LinkedIn group called Women in Business – Missouri.
Missouri S&T's SBDC provides business counseling and assistance to aspiring entrepreneurs and small businesses in the areas of management, new business creation, business acquisition, business sales, marketing, financial analysis, human resources, operations management, succession planning and technology commercialization. Most services are provided at no cost.
SBDC is a University of Missouri Extension partner and part of the Missouri SBDC statewide network, which is funded in part through a cooperative agreement with U.S. Small Business Administration. For more information about workshops, resources and programs offered by Missouri S&T's SBDC, visit ecodevo.mst.edu.
For more information, contact Karen Leatherman, business development specialist for the SBDC, at leathermank@mst.edu or 573-341-4551.
About Missouri University of Science and Technology
Missouri University of Science and Technology (Missouri S&T) is a STEM-focused research university of over 7,600 students and part of the four-campus University of Missouri System. Located in Rolla, Missouri, Missouri S&T offers 99 different degree programs in 40 areas of study and is ranked by CollegeFactual as the best public university to study engineering. For more information about Missouri S&T, visit www.mst.edu.