S&T researcher's new book reimagines philosophy 'basics'
A new book written by a Missouri S&T researcher aims to better introduce students to philosophical ideas and concepts by reimagining what introductory material is presented in a beginner philosophy course.
Dr. Ross Reed, lecturer in arts, languages, and philosophy at Missouri S&T, recently published The Liberating Art of Philosophy: A Foundational Anthology through Cognella Academic Publishing. It is Reed's sixth published book.
"Much of what passes for 'introductory' material in philosophy is difficult and, to put it bluntly, not particularly interesting," says Reed. "I wrote this book in hopes of making the subject matter not only more accessible, but also more interesting."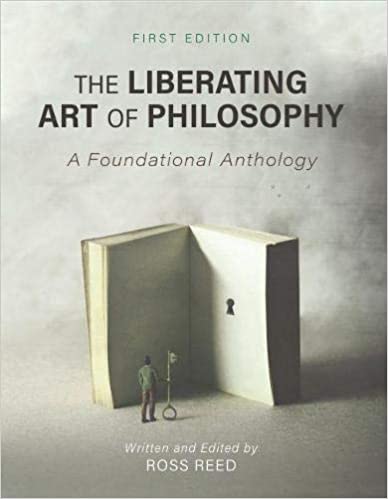 In the new book, readers can find articles and abstracts that cover early philosophy from Socrates and Plato in the fourth and fifth centuries BC to more modern philosophers, including Descartes, Bacon, Hobbes, Wollstonecraft and more. The book also looks at Asian and Ancient Near Eastern philosophies from China, India, Nepal, Pakistan, Afghanistan and Iraq. Ethics students can read selections that address the human condition, the existence of God, reason, rationality, the conditions of war and peace, moral character, sexuality, liberty, self-knowledge, censorship, and capitalism.
"The major philosophical issues addressed are those we all confront as human beings: the meaning of life, death, love, freedom, anguish, anxiety, morality, relationships – in short, what it means to be human," says Reed. "There are three chapters on non-Western thought in the book and, personally, I find it humbling to come upon so many magnificent thinkers from around the world, living across so many thousands of years. It is a legacy we should learn from and protect, a legacy we should never forget."
Reed earned a Ph.D. in philosophy with specialization in existentialism and phenomenology from Loyola University Chicago in 1994. His areas of research concentration include existentialism, ethics, philosophical psychology, philosophy of religion and addiction. Reed has over 35 years of college and university teaching experience, having taught philosophy, interdisciplinary humanities, global studies and music at schools such as the School of the Art Institute of Chicago, Rhodes College, the University of Memphis, Drury University and Missouri S&T.
About Missouri University of Science and Technology
Missouri University of Science and Technology (Missouri S&T) is a STEM-focused research university of over 7,600 students and part of the four-campus University of Missouri System. Located in Rolla, Missouri, Missouri S&T offers 99 different degree programs in 40 areas of study and is ranked by CollegeFactual as the best public university to study engineering. For more information about Missouri S&T, visit www.mst.edu.