Missouri S&T's hosts first virtual Three Minute Thesis competition
Missouri S&T hosted its first virtual Three Minute Thesis (3MT®) competition this spring due to the COVID-19 pandemic. Missouri S&T's Sreevalsan Menon, Ph.D. candidate in mechanical engineering from Kerala, India, won the competition with his research on the "Identification of Brain Neuromarkers in Health and Disease."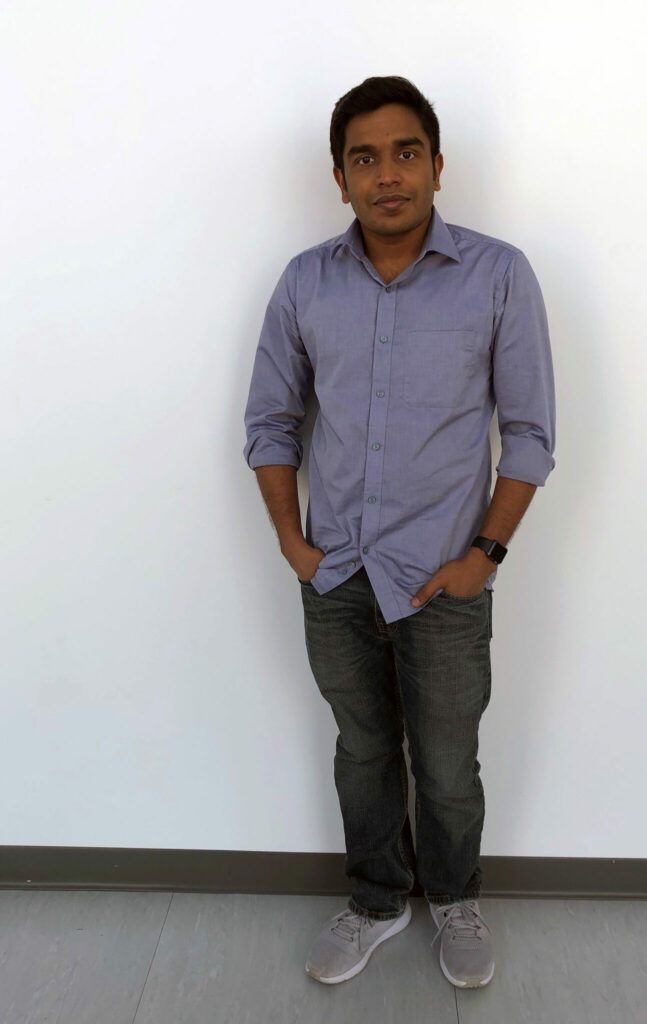 Menon said in his presentation that nearly one in five U.S. adults lives with a mental illness, according to the National Institutes of Health, but no new class of drugs has been approved for psychiatric disorders since the 1970s.
"In my research, I am focused on understanding how the brain works by identifying neuromarkers or brain regions involved in health and disease," says Menon. "Identifying the neuromarkers will help us improve our mental health. I am so glad the 3MT thesis gave me an opportunity to share this work with a wide range of audiences."
This is the sixth time Missouri S&T has hosted the 3MT® competition. Graduate students have only three minutes and a single PowerPoint slide to explain their research to a layperson audience and judging panel. Contestants are evaluated on comprehension, content, communication and engagement.
The judges said they were impressed by Menon's concise and engaging research presentation on identifying the role that neuromarkers in the brain play in health and disease. Menon also was voted as this year's People's Choice Award Recipient by audience members.
The runner up in the competition was Venkatesh Krishnamoorthy, a master's degree student in systems engineering from Chantilly, Virginia, who presented on "Multi-Hop Question Answering."
Judges for this year's 3MT® competition included Rolla community members Judge Mark Calvert, Lister Florence, CE'95, MS IST'06, CSci'07, Ryan Buschjost, ChE'94, Layla Earl and John Butz. Additional community and campus members were involved in preliminary judging rounds. Missouri S&T asks people from around the community to volunteer as judges to showcase some of the research work graduate students are accomplishing.
Menon will represent Missouri S&T at the regional 3MT® virtual competition March 24-26 at the annual meeting of the Midwestern Association of Graduate Schools (MAGS). Graduate students from across the region will present their research and compete for a spot at the national competition. The 3MT® competition originated with the University of Queensland, New Zealand, and is now held annually at over 900 universities worldwide.