Missouri S&T MBA program among nation's best, U.S. News & World Report says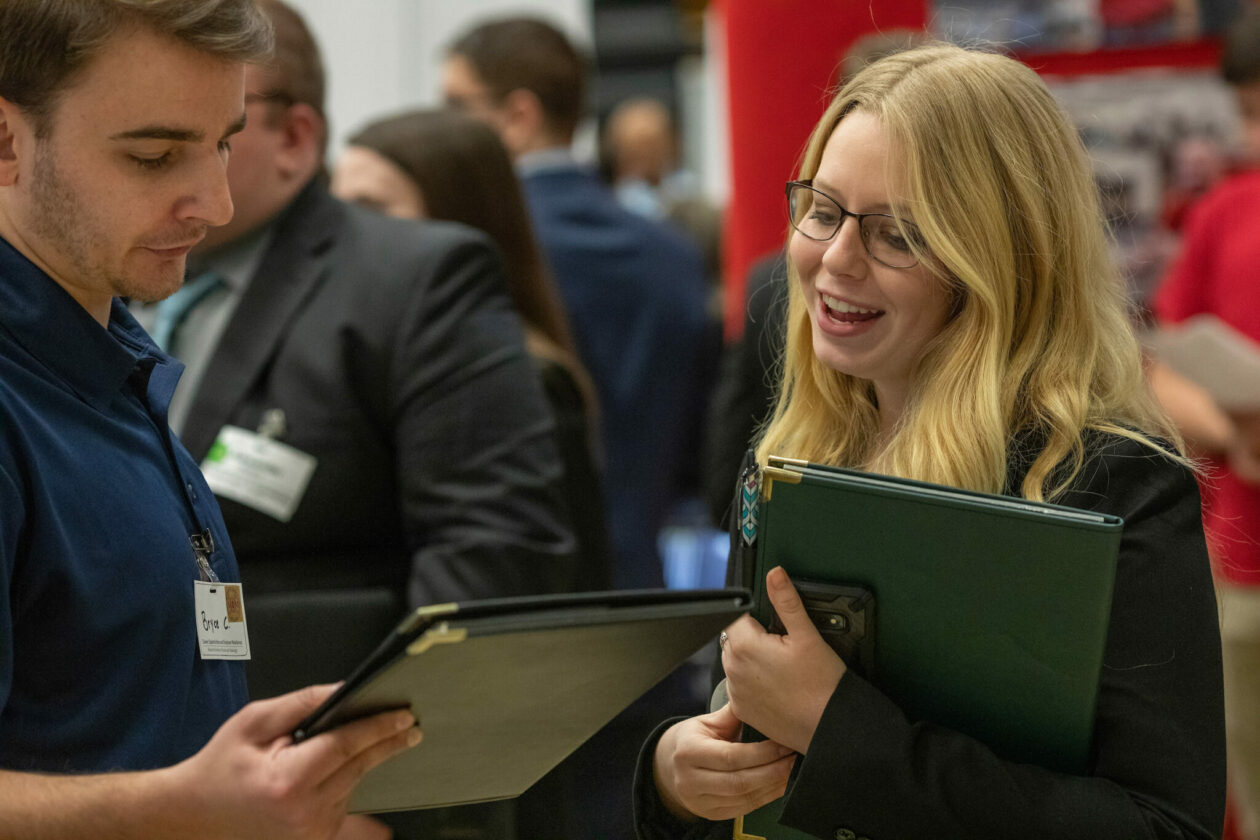 Missouri S&T has long been known for the quality of its engineering and science programs. Now, it is making a name for itself in business education.
For the first time since the university began offering business degrees 20 years ago, Missouri S&T has made U.S. News & World Report's annual list of "Best Business Schools" for its full-time master of business administration (MBA) program. U.S. News announced the rankings today (March 30, 2021).
Missouri S&T's MBA program is ranked 101st in the nation by U.S. News and 54th among public universities. The top 106 MBA programs are included in U.S. News' Best Business Schools list for graduate programs. In addition, Missouri S&T is again ranked in U.S. News' ranking of Best Engineering Schools for graduate programs at No. 50 among public universities and No. 84 overall.
Missouri S&T began offering a bachelor's degree in business administration in 2001 and established the MBA program in 2007. Both programs are accredited by the Association to Advance Collegiate Schools of Business International (AACSB).
"This is tremendous recognition for our program, and I'm very proud of our faculty, staff, students and alumni who have helped us build a program of national distinction," says Dr. Keng Siau, chair and professor of business and information technology. "We have accomplished much in a very short time to build an MBA program that is on par with many of the strongest and most well-established business programs in the nation."
"Both our MBA program and our undergraduate business program stand out by combining essential business knowledge with S&T's core strengths in information technology, technology management, team-based project work, advanced problem-solving, and a spirit of innovation," says Dr. Kate Drowne, interim vice provost and dean of Missouri S&T's College of Arts, Sciences, and Business. "Congratulations to Dr. Siau and his team for attaining this recognition of their world-class program."
Missouri S&T plans to place greater emphasis on business, entrepreneurship and technology management education through its new Kummer College of Innovation, Entrepreneurship, and Economic Development. As this college is established, Missouri S&T Chancellor Mo Dehghani expects S&T's reputation to grow even stronger.
The Kummer College is supported by a recent $300 million gift from Missouri S&T graduate Fred Kummer and his wife, June. The Kummers founded HBE Corp., a St. Louis-based construction firm specializing in health care facilities. A search for the founding dean of the Kummer College is underway.
"Our highly successful MBA program has helped lay the groundwork for Missouri S&T to become a major center for innovation and entrepreneurship in Missouri, which is further supported by the addition of the Kummer College," Dehghani says.
U.S. News based its ranking on surveys of all 486 colleges and universities with master's-level business programs in the United States accredited by AACSB International, "widely considered the gold standard of business school accreditation," U.S. News writes. The rankings are based on assessments of academic quality by business school deans and program department chairs or directors, job placement success and starting salaries, and student selectivity.
About Missouri University of Science and Technology
Missouri University of Science and Technology (Missouri S&T) is a STEM-focused research university of over 7,600 students and part of the four-campus University of Missouri System. Located in Rolla, Missouri, Missouri S&T offers 99 different degree programs in 40 areas of study and is ranked by CollegeFactual as the best public university to study engineering. For more information about Missouri S&T, visit www.mst.edu.