Women in Business group to survey business leaders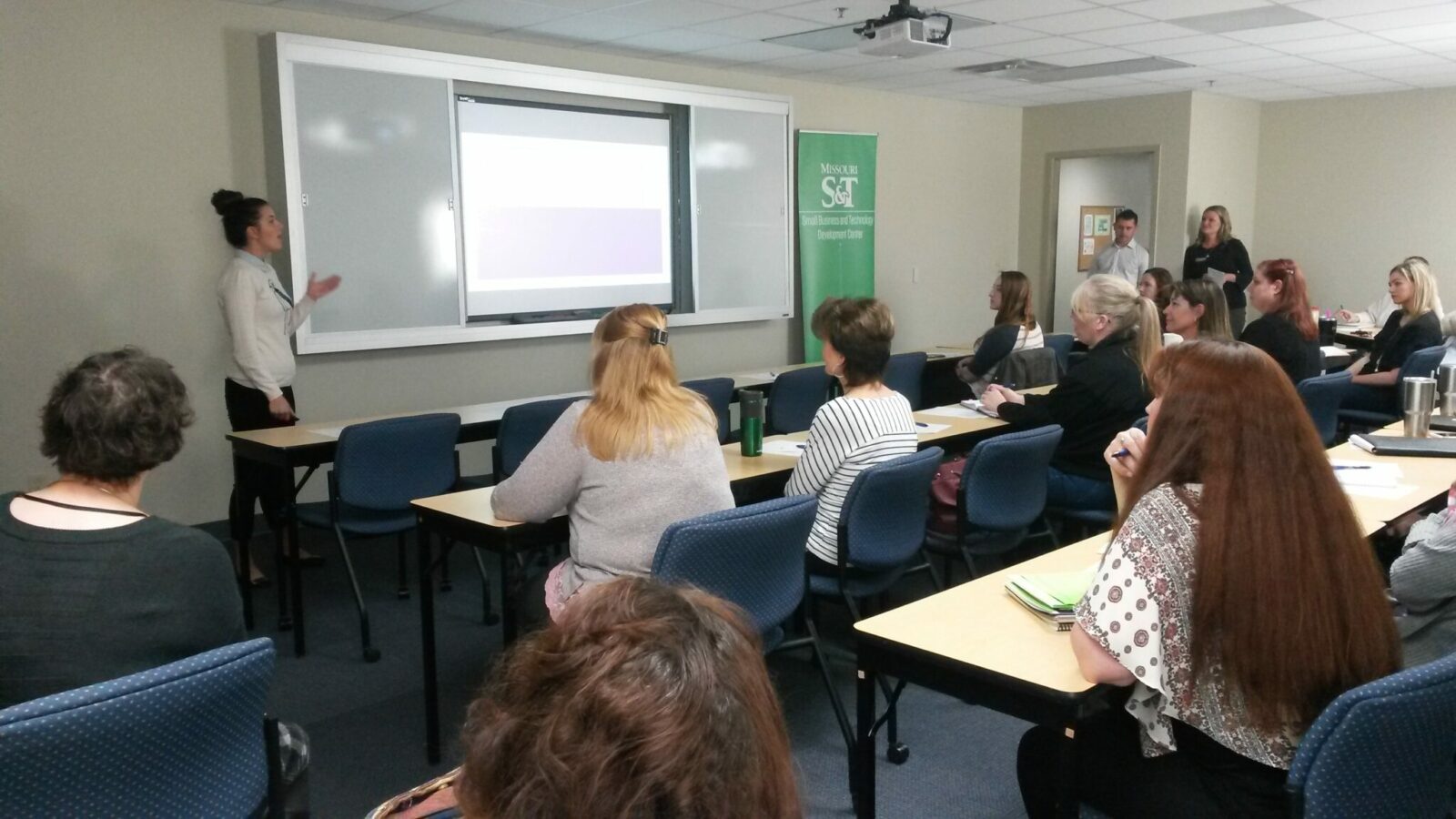 Women in business are invited to take a short survey to provide insight and feedback on the seminars, program and focus of the area Women in Business group. The survey is conducted by the Small Business Development Center (SBDC) at Missouri S&T, the Missouri Chamber of Commerce and Industry, and the Women in Business group.
Participants can take the survey online at bit.ly/WomenBiz-survey. The survey is open until Friday, Feb. 5.
"Collaboration with the women in business across our communities is a vital objective of our group," says Casey Gideon-Saladin, Women in Business group steering committee member. "This feedback is essential to our growth and helps us provide the most beneficial topics and speakers at future seminars."
The Women in Business group provides area women access to learning, networking and professional growth opportunities. People interested in upcoming group activities and events can join the LinkedIn group called Women in Business – Missouri.
Missouri S&T's SBDC provides business counseling and assistance to aspiring entrepreneurs and small businesses in the areas of management, new business creation, business acquisition, business sales, marketing, financial analysis, human resources, operations management, succession planning and technology commercialization. Most services are provided at no cost.
SBDC is a University of Missouri Extension partner and part of the Missouri SBDC statewide network, which is funded in part through a cooperative agreement with the U.S. Small Business Administration. For more information about workshops, resources and programs offered by Missouri S&T's SBDC, visit ecodevo.mst.edu.
For more information, contact the Women in Business Group at Women.in.Business.Missouri@gmail.com or Karen Leatherman, business development specialist at Missouri S&T's SBDC, at leathermank@mst.edu or 573-341-4551.