Student organizations provide plenty of opportunities to compete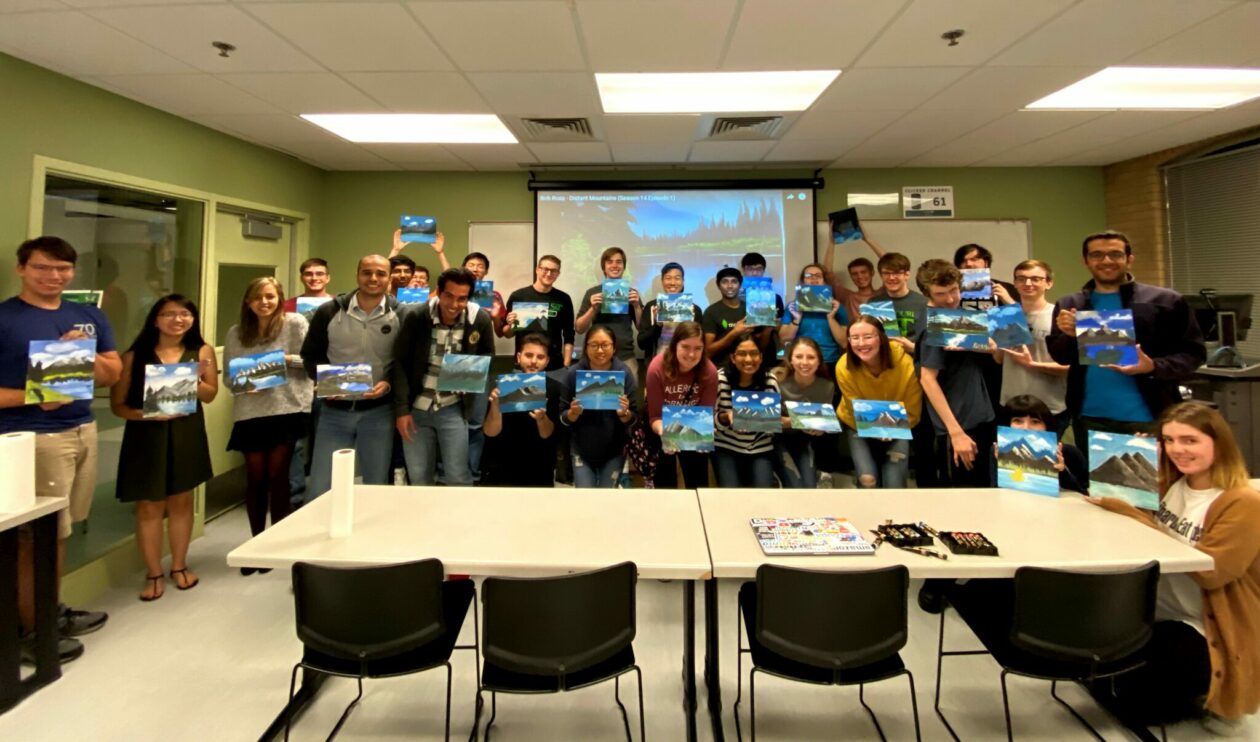 Computer science offers several highly active and enthusiastic student organizations, all housed under a local chapter of the Association for Computing Machinery (ACM). We have outlined a few of ACM's on-campus and international competitions to show some of the ways students can show off their skills.
ACM-Security helps train S&T students for the cybersecurity profession by sponsoring high-quality workshops and lectures from both local and national industry professionals, as well as hosting on-campus security events and competitions. From hacking, or defending, corporate and wireless computer networks to learning skills for national-level computer security and a host of other cybersecurity competitions, this is one of our most active student organizations.
ACM-Competition focuses on competitive data structures and algorithms programming. Competitive programming is a mind-sport that requires participants to solve computer science problems as quickly as possible. Students who want to sharpen their algorithmic problem-solving skills can compete in events like Programming Bingo, Clash of Code or the Annual Programming Cup Tournament.
ACM-Women helps build a thriving community of women in computing through organized activities, networking and mentorship programs to help retain women in computer science. ACM-Women provides a support system for academic and professional pursuits and empowers members to pursue their goals through knowledge and education about women's contributions to technology. The group is open to all students, male or female, who wish to promote women in computing.
ACM-Hack introduces students to the world of hackathons, hugely popular weekend-long events that bring students together to turn ideas into reality. ACM-Hack organizes travel and attendance to these events, which take place across the Midwest and the country. It also runs PickHacks, S&T's annual student-run hackathon held in March, which is one of the largest hackathons in the Midwest. ACM-Hack also hosts events about various design thinking concepts, hackathon preparation and much more.
ACM Game develops and hosts artificial intelligence programming competitions using various programming languages, tools and development strategies standard to the computer science industry. Members gain valuable experience on one of five development teams: Arena, Game, Public Relations, Visualizer and Web. ACM Game offers experience working on a real team, with fellow students and mentors to learn and grow as a software developer and hosts a very popular local programming competition, Mega-Miner AI.
ACM-Web focuses on web technologies and masterminds the student ACM website using the latest technologies to build industry-grade websites. ACM-Web is developing the mstacm.org website and much more. The group also hosts workshops featuring web-development skills, such as Typescript and Git.
ACM-Data covers topics like data science, data mining, data analytics and data engineering. Data science is a new field with great potential. ACM-Data's encourages students to explore this new landscape and push new standards. Students participate in competitions like the Data Science Bowl hosted by Kaggle, write compelling stories using data, find out what's new in data science, and learn how to stay at the cutting edge.