Partnership with Audubon Society brings new opportunities for S&T students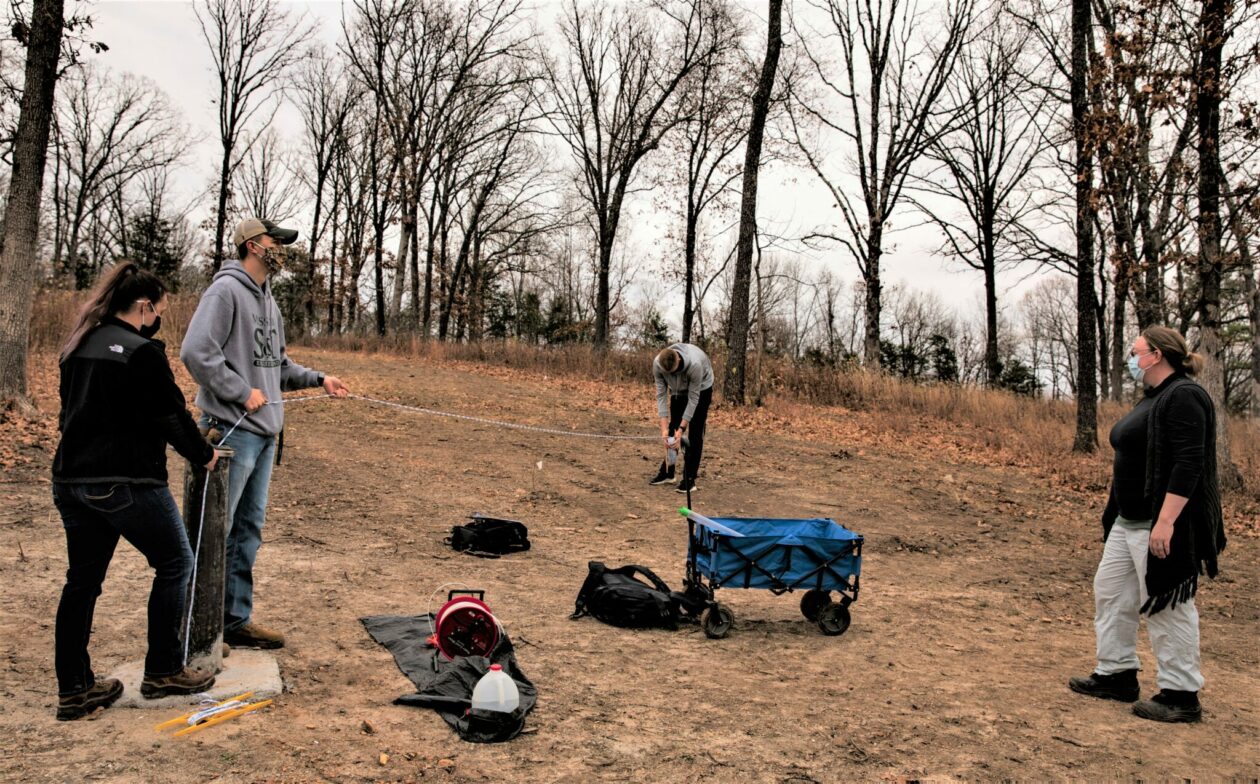 Students at Missouri S&T have new opportunities to prepare for future careers thanks to a partnership between Missouri S&T and the Ozark Rivers Chapter of the National Audubon Society. The Audubon Society has allowed researchers at the university to install 11 groundwater monitoring wells at the Audubon Trails Nature Center in Rolla.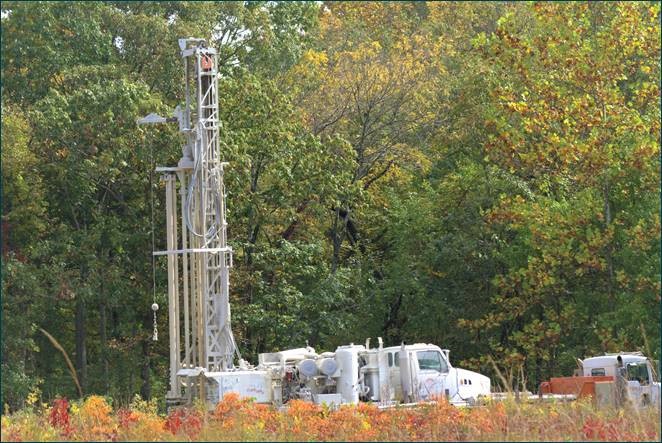 The monitoring wells will be used for a variety of classes at S&T, and students will learn to use professional equipment, collect and analyze data, and understand subsurface hydrology and geophysics. The experiences will help students prepare for careers in a variety of fields.
"I'm very excited for how the well field will allow hands-on learning opportunities for our students," says Dr. Katherine Grote, associate professor of geological engineering and assistant chair of geosciences and geological and petroleum engineering at S&T. "We can now expand theory into real-world applications while the students get valuable field experience."
The monitoring wells also provide a window into the subsurface water resources in the Rolla region, helping researchers track horizontal and vertical movement of groundwater and better understand the region's groundwater origins and quality. Results of studies performed at the nature center will be shared with the U.S. Geological Survey and the Missouri Department of Natural Resources.
Meanwhile, Missouri S&T students will volunteer their help with trail maintenance at Audubon Trails. Moreover, S&T's geological engineering program made a $10,000 donation toward an Audubon Society effort to improve parking and build a pavilion at the site. When completed, the improvements will facilitate educational activities for a variety of groups, including S&T students, Grote says. Anyone who is interested in supporting the effort can learn more by visiting the Ozark Rivers Audubon Chapter website.
About Missouri University of Science and Technology
Founded in 1870 as the University of Missouri School of Mines and Metallurgy, Missouri University of Science and Technology (Missouri S&T) is a STEM-focused research university of over 7,600 students and part of the four-campus University of Missouri System. Located in Rolla, Missouri, Missouri S&T offers 99 different degree programs in 40 areas of study, including engineering, the sciences, business and information technology, education, the humanities, and the liberal arts. Missouri S&T is known globally and is highly ranked for providing a strong return on tuition investment, exceptional career opportunities for graduates, and an emphasis on applied, hands-on learning through student design teams and cooperative education and internship opportunities. For more information about Missouri S&T, visit www.mst.edu.