Bringing emergency responder training into the virtual world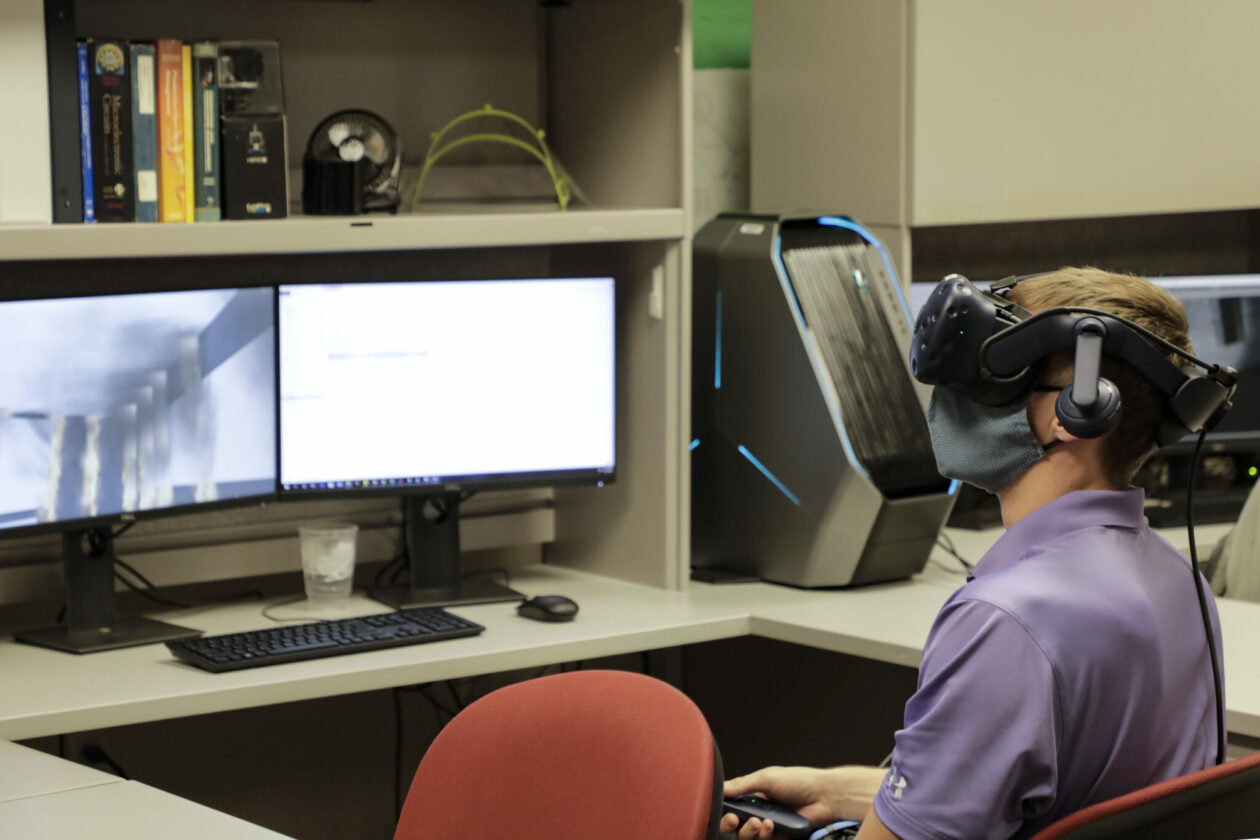 Virtual reality has many applications, from video gaming to treating post-traumatic stress disorder to tours of buildings at Missouri S&T and other institutions. Benjamin Kwasa, assistant professor of engineering management and system engineering, is working with the city fire department in Rolla to use virtual reality in another application – firefighter training.
"The closer we can get to the real-life situations that they deal with, the better training tool we can provide," says Kwasa. "That translates to more effective firefighting and more effective emergency response in general and ultimately saves lives and property loss."
Kwasa's team began working with Rolla (Mo.) Fire and Rescue in December 2019. The team, which includes undergraduate and graduate students majoring in engineering management, computer science and physics, took photos and video of the city's training facility to build an accurate computer model recreation of the building. Virtual reality is intended to enhance real-life firefighter training, not replace it entirely, Kwasa explains.
"If we're able to provide them with a safe environment where they're not constantly being exposed to gases that are generated during fires, we're not only improving the longevity and health of our community, but more so for the firefighters themselves," Kwasa says.
Kwasa is in his third year at Missouri S&T. In addition to working with students on virtual reality projects, he is the faculty sponsor of S&T's ASEM student chapter.
S&T's Center for Advancing Faculty Excellence produced videos about Kwasa's project that gives an idea of the work involved in both preparing the virtual reality model and firefighter training. You can watch the videos here and here. Please note that these videos were produced before COVID-19 precautions such as physical distancing and face coverings were in effect.