Taking team competition online opens new opportunities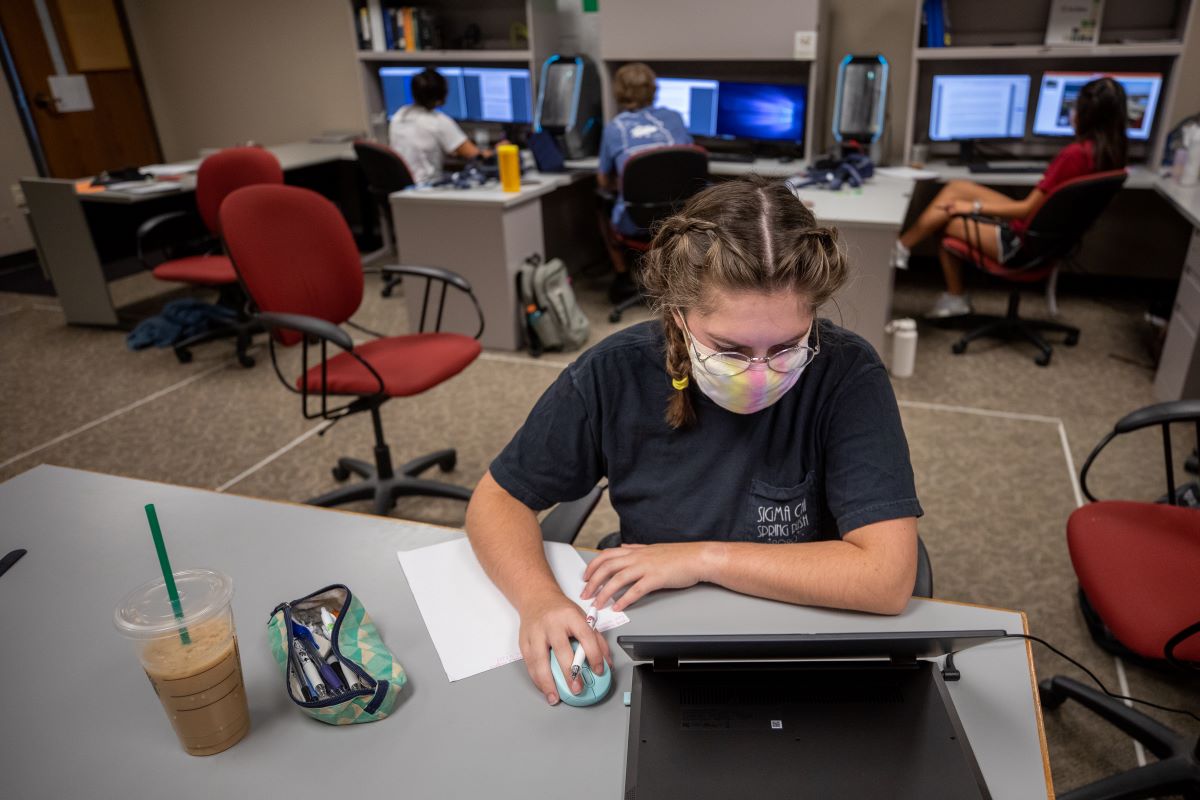 This article is part of a series about Missouri S&T's response to the COVID-19 pandemic.
Missouri S&T's student chapter of the American Society for Engineering Management (ASEM) typically participates in the ASEM student case competition by packing their laptops and traveling out of state to face teams from other U.S. universities. COVID-19 has ensured that 2020 is not a traditional year, but the team has quickly adapted to virtual competition and discovered new opportunities this year.
For instance, the competition will now stretch beyond U.S. boundaries by making it easier for international teams to compete.
"Having international teams compete this year brings a global and cultural perspective to the competition," says Dr. Benjamin Kwasa, advisor to S&T's ASEM team and an assistant professor in engineering management and systems engineering. "Since there are no travel costs and no time away from campus, more teams are able to compete."
ASEM student chapter president Stacy Youngers, a senior in engineering management at S&T, agrees that not having to travel is a benefit. It comes with a cost, though: lack of bonding opportunities.
"When I went to the competition two years ago, traveling with the team is what made me feel like I was really part of the team," she says. "I think it built a sense of camaraderie and belonging. And, of course, traveling was a lot of fun, too."
While the team may not travel together this year, they do compete together in their S&T lab while observing physical distancing and wearing masks. The competition proctor sends the team the case study, outlines the rules and takes procedural questions. The team has four hours to discuss the case and their recommendations and then develop their presentation to the judges. Total time for the competition is six hours.
The ASEM student chapter has held virtual meetings since the start of the academic year, which has helped students become comfortable with online work. The virtual meetings also give them increased access to industry speakers. Representatives from J.B. Hunt and Clorox, for example, made presentations to the chapter in September.
"The biggest benefit of online meetings over face-to-face sessions is that guest speakers can call in from anywhere, so we're not limited to speakers who are willing to travel to Rolla," Youngers says. "Technically, having guest speakers present to us virtually was always an option, but we never fully explored that avenue."
Youngers thinks the chapter will return to in-person meetings once the COVID-19 threat has passed, but she says members may be more open to virtual presentations from out-of-town speakers in the future. She also thinks the executive board sessions could remain virtual because it's more convenient.
Meanwhile, the student case competition team will learn their results in late October at the ASEM conference, which will also be virtual. They placed second to the U.S. Military Academy at West Point the past two years and are looking to overcome the cadets this year.
No matter the outcome, Kwasa is proud of the students on his team for their dedication and for taking ownership of the event and the lab facilities.
"They are champions of their own success," he says. "I am in awe of that every day."