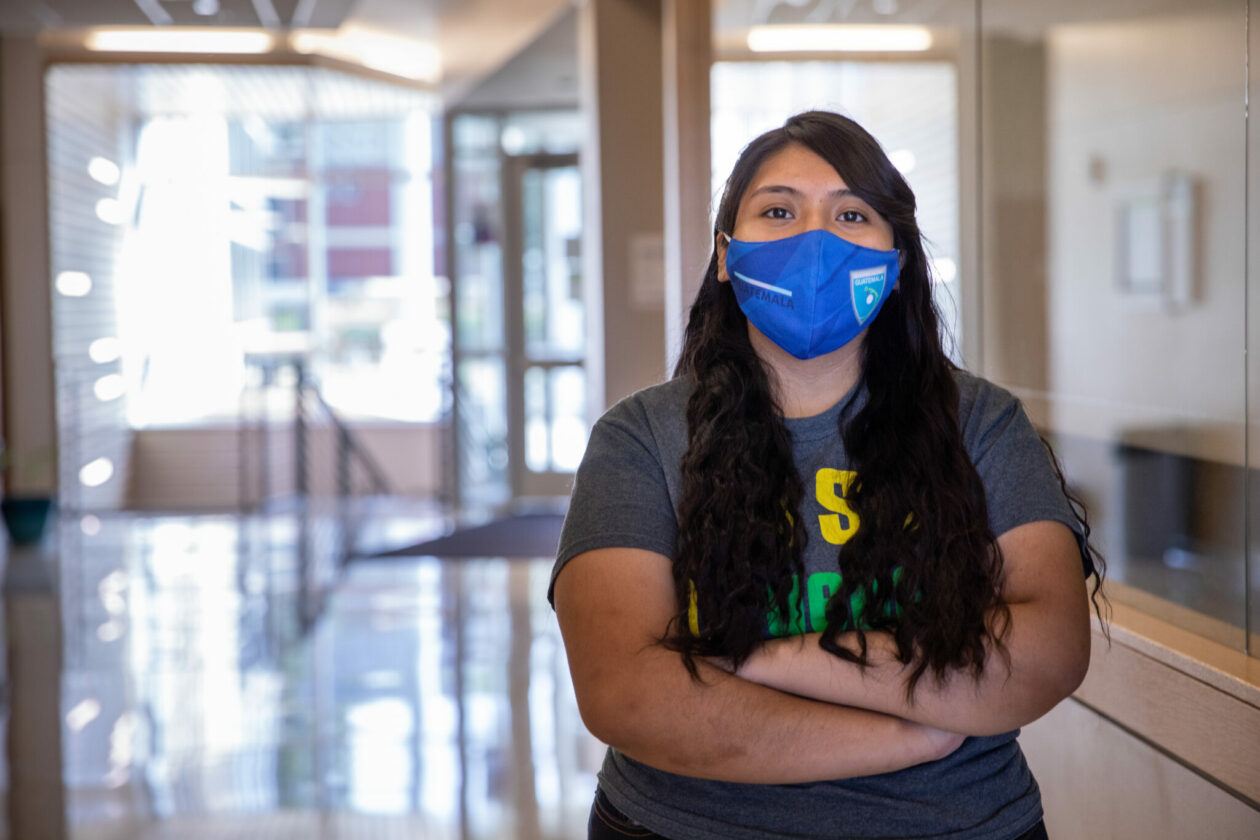 The Missouri S&T chapter of the Society for Hispanic Professional Engineers (SHPE) connects students of various Hispanic, Latin American and further backgrounds. But the group is not just a professional development organization. It also serves as a place where many can find support and a common bond while studying in a new and sometimes foreign place.
"Our four core values are familia, service, education, and resilience, and I think that it is a perfect representation of what we try to accomplish and promote," says Erica Alvarez, president of SHPE at S&T. "Anyone can join SHPE, regardless of cultural background or degree program."
Alvarez, a junior in biochemical engineering from Fremont, Nebraska, leads the organization of more than 40 students. She says that, prior to learning about and joining SHPE, her first few days at the university were a total cultural shock to what was normal for her.
"I come from an area where half of the community is Hispanic, and I don't know if I saw a single other Hispanic person during the entire first week I was here," says Alvarez. "During my second week, I went to an event where they talked about the Society of Women Engineers, National Society of Black Engineers and SHPE. Luckily, MinerRama was held the following Friday, and I did not leave until I found the SHPE table."
After joining, Alvarez says that she was able to better acclimate to Missouri S&T and Rolla. Currently, besides leading SHPE, she serves as a student ambassador for potential future students and is member of SCRUBS, a pre-health care profession organization for S&T students.
"I joined SHPE not only because I'm accustomed to being around other Hispanics, but also because the Hispanic community is one of the most welcoming and passionate communities," says Alvarez. "I knew SHPE would help me thrive here on campus."
Besides MinerRama participation and Hispanic Heritage Month events, Alvarez says that SHPE hosts outreach and recruitment events throughout the year. Si Se Puede! is a weekend-long camp held in the fall for high school students considering studying science, technology, engineering or mathematics (STEM). The group also hosts Noche de Ciencias in the spring, which is a single-day event for middle and high school students where they participate in different STEM competitions and learn about Missouri S&T.
Learn more about SHPE's activities throughout the year on Instagram at instagram.com/shpe_sandt.