New commander leads Missouri S&T Air Force ROTC with focus on inclusion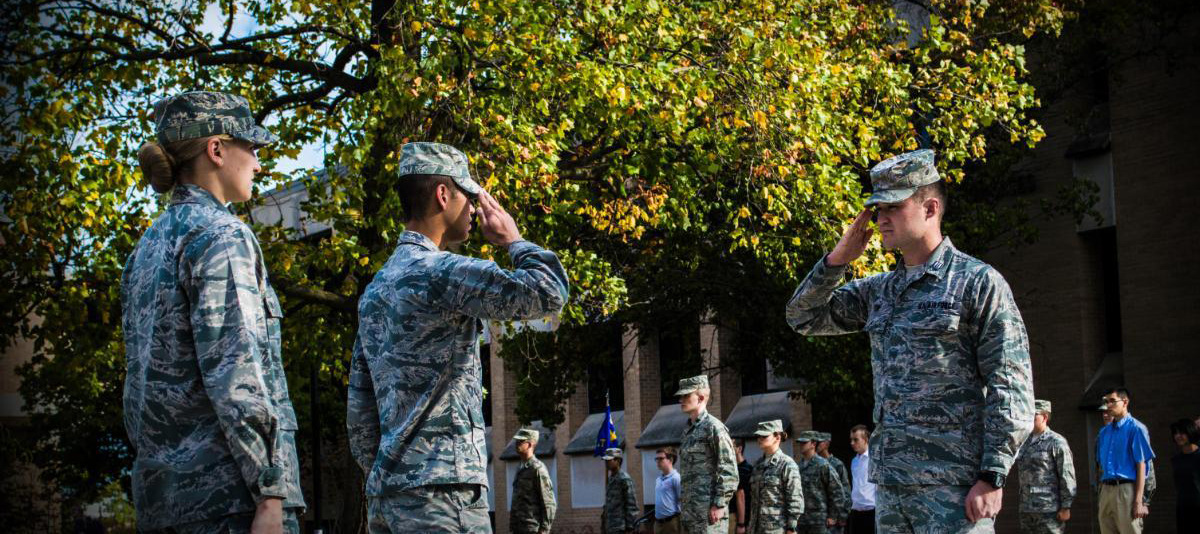 Lt. Col. Daniel C. Willis has been named commander and professor of aerospace studies to lead the Air Force ROTC Detachment 442 Cadre at Missouri University of Science and Technology.

Willis joined Missouri S&T in late June from Minot Air Force Base in North Dakota where he served as deputy commander of the 5th Operations Group, a component of the U.S. Air Force 5th Bomb Wing Force that operates the Air Force combat B-52H Stratofortress bombers. He is a command navigator with over 2,400 flight hours in the B-52H and approximately 270 combat hours across six deployments. His deployments included Operation Enduring Freedom and the Continuous Bomber Presence at Andersen Air Force Base in Guam.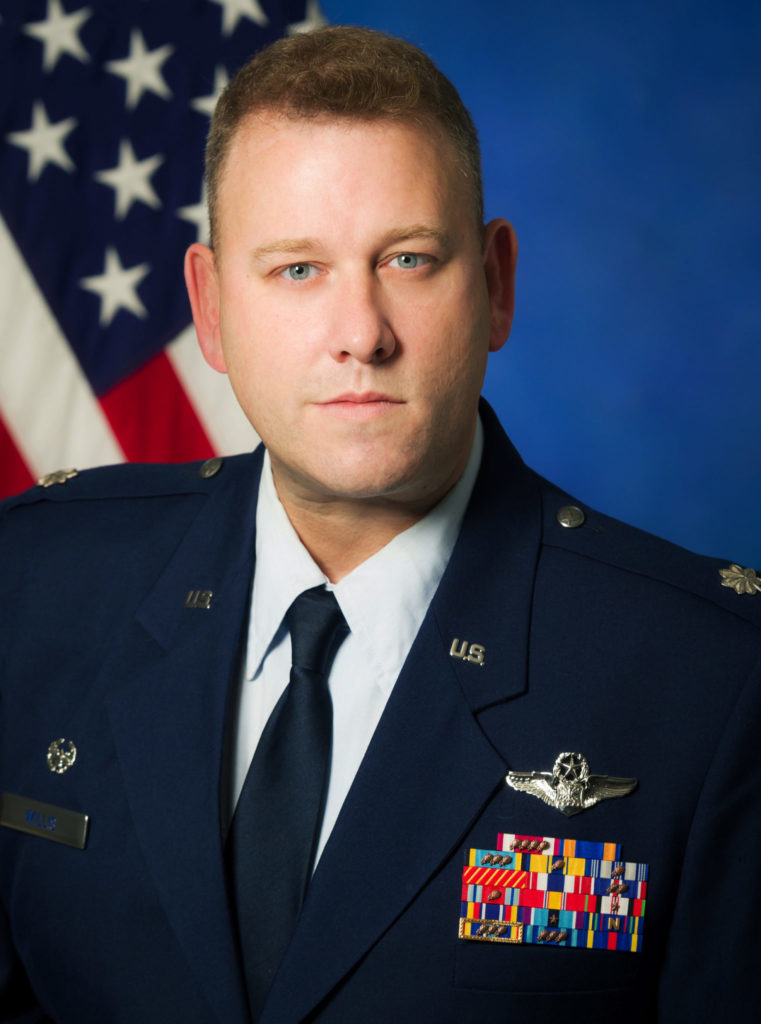 After nearly 18 years in the Air Force, Willis says he is ready to train the next generation of lieutenants and that he is impressed with the quality of the cadets at S&T.
"What S&T students can provide to the Air Force is extraordinary," says Willis. "The best aviators are usually placed into test pilot or navigator positions where engineering, mathematics and physics degrees are required. These are mission-critical positions that align well with an S&T education."
Willis also praises the physical fitness of the S&T cadre. He says Detachment 442 is ranked first in its region of 34 units and fourth nationally out of 145 units. In 2019, 14 cadets from S&T's Air Force ROTC program completed one of the toughest marathons in the U.S. in the "heavy duty" division of the Bataan Death March Marathon at White Sands Missile Range in New Mexico. In that division, the runners are required to wear a 35-pound pack.
"The ability of these cadets to complete the Bataan marathon under those conditions is a testament to their grit and courage," says Willis.
Willis says he sees a need and an advantage to bringing more diversity to the Air Force ROTC program at S&T, which usually is comprised of about 60 students. The unit's last graduating class of 13 lieutenants included only one female. Willis says he'd like the unit to represent the same female-to-male ratio of S&T's enrollment, which runs about 24%, and also to have a more diverse mix of ethnicities and races.
"When you have diversity in a unit, you get better ideas and different perspectives," says Willis. "Exposure to different perspectives will make them better lieutenants and leaders."
Willis says his highest goal is to train the cadets to be the kind of warrior leaders who will serve with integrity and humility, whether the U.S. is waging war or supporting it.
"When they leave S&T as lieutenants, they will be prepared to enter a technical field in the U.S. Air Force or U.S. Space Force, but either way, they will be leaders when they arrive," Willis says.
Willis earned master of arts degrees in communication from Missouri State University in Springfield, and in defense and strategic studies from the U.S. Naval War College in Newport, Rhode Island. He earned a bachelor of science degree in communications and political science from College of the Ozarks in Point Lookout, Missouri, and is a graduate of the U.S. Air Force Weapons School.
Willis is assigned to Missouri S&T's Detachment 442 for three years. He took over from Col. Brent Unger who is now Deputy Chief, U.S. Air Force Admissions Liaison Officer Support Branch for the U.S. Air Force Academy in Colorado Springs, Colorado.
About Missouri University of Science and Technology
Founded in 1870 as the University of Missouri School of Mines and Metallurgy, Missouri University of Science and Technology (Missouri S&T) is a STEM-focused research university of over 8,000 students and part of the four-campus University of Missouri System. Located in Rolla, Missouri, Missouri S&T offers 99 different degree programs in 40 areas of study, including engineering, the sciences, business and information technology, education, the humanities, and the liberal arts. Missouri S&T is known globally and is highly ranked for providing a high return on tuition investment, exceptional career opportunities for graduates, and an emphasis on applied, hands-on learning through student design teams and cooperative education and internship opportunities. For more information about Missouri S&T, visit www.mst.edu.