Humanities scholar shares cultural knowledge with Missouri S&T and Rolla community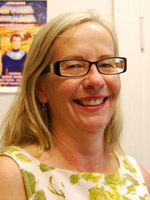 From analyzing the role of women in American space culture, to enlightening inquiring minds on the historical significance of pandemics, Dr. Marie Lathers is ready to share her more than 35 years of interdisciplinary humanities studies with students and faculty of Missouri S&T and with the Rolla community.

Lathers, the Elizabeth M. and William C. Treuhaft Professor of Humanities and French at Case Western Reserve University in Cleveland, Ohio, has been named the Maxwell C. Weiner Distinguished Visiting Professor of Humanities at Missouri S&T for the 2020-21 academic year. The visiting professorship, which is filled every other year, was established in 1999 by an estate gift. Lathers is collectively hosted by the arts, language and philosophy; English and technical communication; and history and political science departments at S&T.
Lathers' research focuses on 19th-century French literature and art. Her work includes an extensive study of artists' models from that era and their representation in art, literature and society. Lathers' research also covers modern cultural topics that connect gender, science and technology, such as how women are characterized in films about outer space and what that portrayal means to society.

"The complexity of an issue is never immediately obvious to humanities scholars," says Lathers. "A society's cultural products emerge from several associated, and perhaps even contradictory, events and influences."
Lathers says analyzing the historical influences that go into producing a work of art aids in understanding the world at a particular point in time.
"That understanding can give us insight into the human experience going into the future," she says. "Knowing that 19th-century astronomers in France, among others, believed there were man-made water canals on Mars helps us understand the way Mars has been represented in literature and film."
During the spring semester, Lathers will teach an undergraduate course on pandemic literature, present two virtual public lectures and lead a seminar on campus for early career faculty in the humanities. She will also work with Missouri S&T's Center for Science, Technology and Society.

Lathers says she also wants to serve the Rolla community, and she is working with the Rolla Public Library on plans to host a virtual book club on the topic of pandemic novels.

Lathers authored three published books: "Space Oddities: Women and Outer Space in Popular Film and Culture, 1960 – 2000," "Bodies of Art: French Literary Realism and the Artist's Model," and "The Aesthetics of Artifice: Villiers's 'L' Eve future.'" She also translated Gilbert Doho's "People Theater and Grassroots Empowerment in Cameroon" from French into English.
Lathers has also authored numerous peer-reviewed articles, book chapters and encyclopedia entries pertaining to 19th-century French literature and art, the relationship between literature and the visual arts, feminist theory, and world literature. Her newest area of research is children's literature.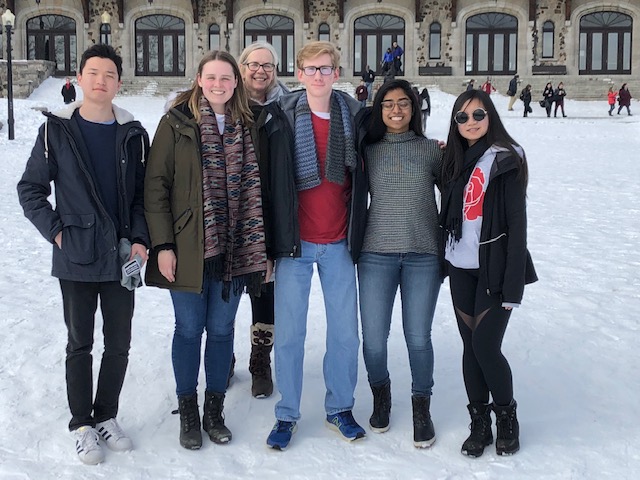 Lathers joined the faculty of Case Western Reserve in 2001 and chaired the modern languages and literatures department from 2002 to 2004. She was a Fulbright Visiting Professor at the University of Dschang in Cameroon in 2008–09, and worked with Engineers Without Borders to develop a clean water distribution system in the village of Batula. Lathers now leads Case Western Reserve's spring break service learning trip to Montreal.

Prior to joining Case Western Reserve, Lathers was a professor of French at Iowa State University, where she began teaching in 1989 as assistant professor.
Lathers holds a Ph.D. in French studies from Brown University in Providence, Rhode Island; master of arts degrees in English from Case Western Reserve University and in French studies from Brown University; and a bachelor of arts degree in French from the University of Maryland in College Park. She is currently completing a master of fine arts degree in children's literature at Hollins University in Roanoke, Virginia. She has received multiple grants from the National Endowment for the Humanities, including a fellowship and summer stipend, as well as a residency grant from the Camargo Foundation.