Dyhouse forges career in steel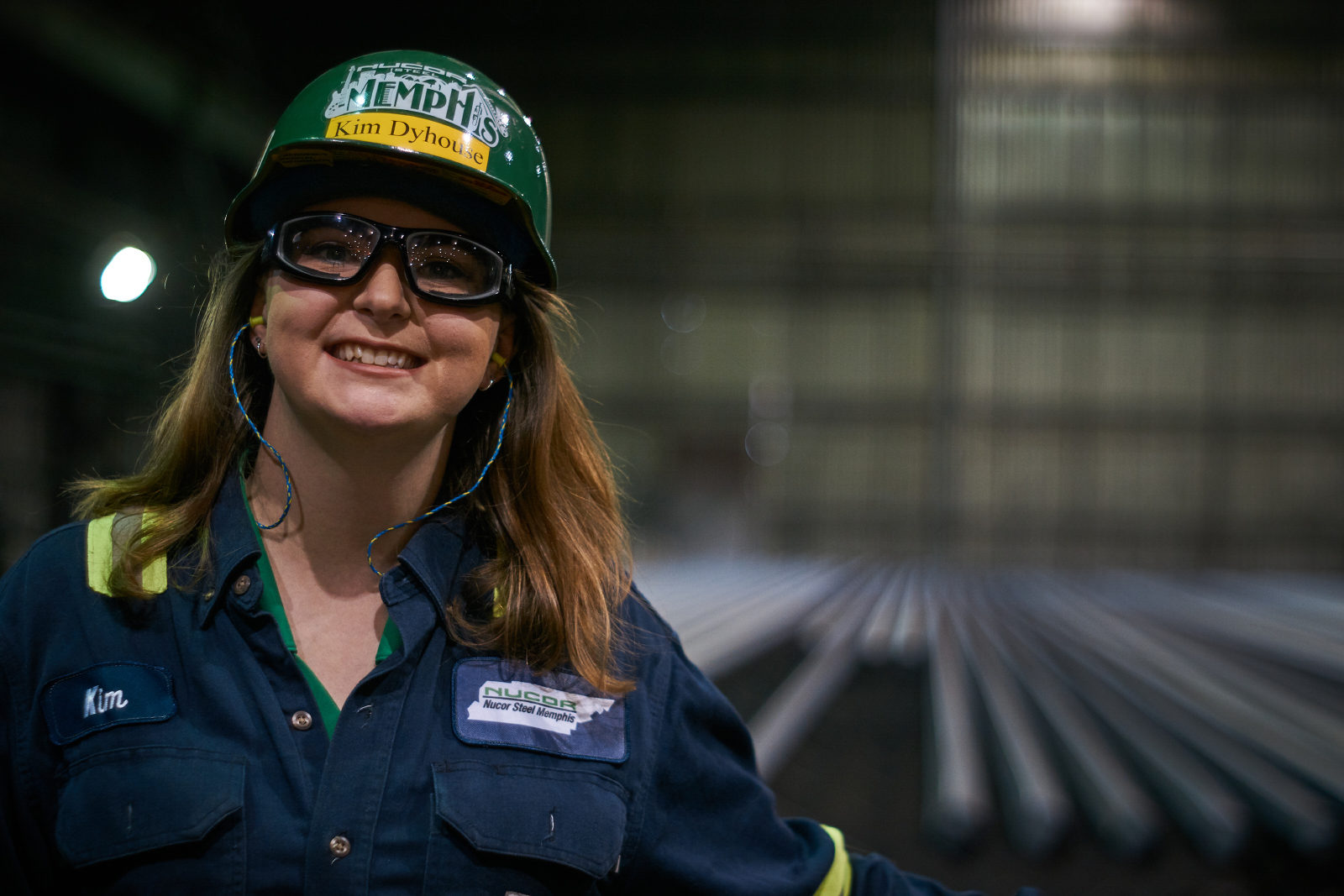 As a rising junior in high school in Olathe, Kan., Kimberly Dyhouse spent part of her summer at S&T's ASM Material Science Camp and was immediately hooked on metallurgy.
"As a high school student, I wanted to pursue a degree in engineering because I enjoyed my math and science classes, so it seemed like a natural next step," says Dyhouse, who earned her bachelor's degree in metallurgical engineering from S&T in 2018. "At camp, I learned about metallurgical and ceramic engineering but I also got to experience a taste of student life in Rolla. I immediately felt comfortable with the size of the campus, the size of the city, and it clicked. I could really picture myself as a student. I couldn't wait to apply once I became a senior."
Dyhouse credits the program's faculty and small class sizes for keeping her in the metallurgical engineering field. She also got involved with the St. Pat's Board, Lambda Sigma Pi and Omega Sigma, which helped her meet more people and do more for the Rolla community.
"I got to know my peers because we always had several classes together per semester," she says. "The McNutt Commons were always open for studying. The times I would venture outside of McNutt, I was always running into friends."
Today Dyhouse works as a product metallurgist for Nucor in Memphis. As the largest and most diverse producer of steel and steel products in the U.S., Nucor has over 300 divisions across North America that produce everything from bar, sheet, plate and beams to fabricated buildings, trusses, fasteners, and grating. The Memphis location specializes in making large section special bar quality rounds – a class of products engineered for tough applications – for the automotive, agricultural, heavy truck, and oil and gas industries, to name a few. In her current role, Dyhouse provides technical support to the sales team.
"All my major classes have been extremely helpful and relevant to my job," she says. "I learned the main concepts of metal production and processing in my courses, and it has provided a very sturdy foundation to build upon in my day-to-day.
"Through my classes and organizations, I learned how to problem solve and work with people that come in handy in my role. The knowledge I gained at Missouri S&T has prepared me well for my job so I've just been honing my skills ever since."
Dyhouse says she's always working on something new. She enjoys finding the right steel grade that will meet their customer's needs and learning about how their material fits into the big picture.
"Everything doesn't work out perfectly, though," she says. "When material has an issue we need to fix, it prompts a major process change, and that can be challenging. These situations require many hands and some creativity but we are continuously improving as we go."
She encourages prospective students to visit campus and talk with the faculty in the areas that interest them. She credits her S&T education for giving her the tools to succeed anywhere.
"S&T faculty are passionate about what they teach," she says. "I gained so much more than a degree in metallurgical engineering; I made lifelong friends and now I've started my career at a company I love."