Leach Theatre delays start of 2020-21 CPAS season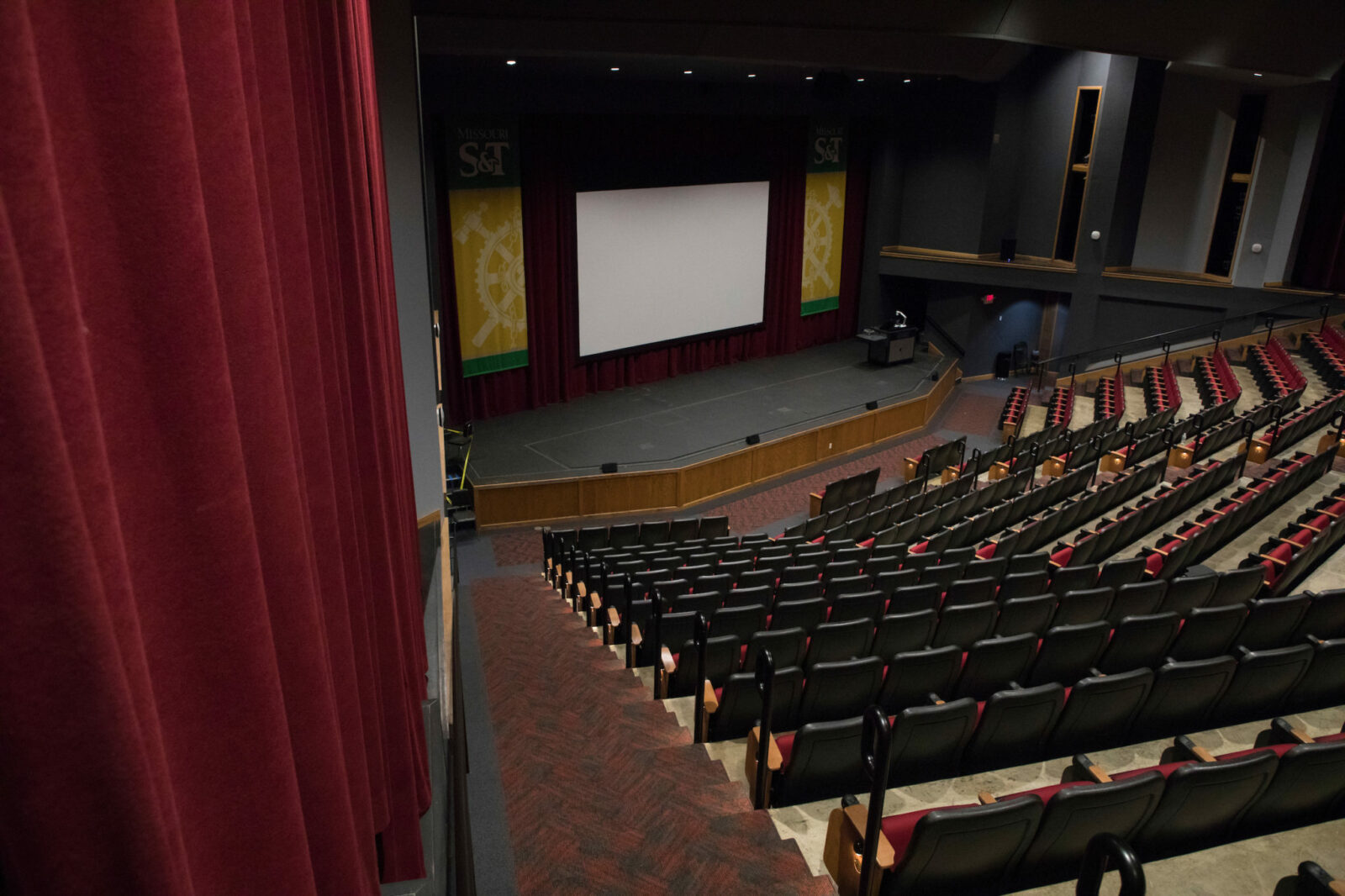 In the interest of public health and safety, Missouri S&T's Leach Theatre has announced that its Campus Performing Arts Series (CPAS) will be delayed until winter 2020. The change comes after the theater canceled the last of its spring 2019 season due to concerns related to the COVID-19 pandemic.
Delays with booking agencies and limits on crowd capacity have hampered the planning of the 2020-21 season. The first performance of the season is currently expected to take place in November or December 2020.
"We had hoped to be able to announce our new CPAS lineup and open up season ticket sales during the month of May," says Emily Brickler, managing director of Leach Theatre. "However, the ongoing COVID-19 situation is impacting our timeline, and we are postponing our series announcement until August. This later start to our season will help to ensure a safe environment in which we can all once again enjoy the performing arts together."
The theater is also working to reschedule what was planned to be the final performance of the spring 2020 semester by The Drifters and The Platters. The show is planned to be held in May 2021.
In addition, due to anticipated needs for social distancing inside the theater next year, and to allow for flexibility in adapting to potential audience size limitations, traditional CPAS season subscription packages will not be available for purchase in the 2020-21 season. Season subscribers from 2019-2020 will be given advance options for ticket purchases and seat selection in each individual performance.
"Theater staff are looking into additional health and safety measures, such as having multiple show times for certain events in order to limit audience sizes, implementing enhanced cleaning routines in the building, and making adjustments that will allow for appropriate social distancing in the theater, restrooms and lobby," Brickler said in a recent letter to season subscribers. "I look forward to enjoying live theater, music and dance with you all again soon."
For more information about Leach Theatre or its season, call 573-341-4219 or email leach@mst.edu.
About Missouri University of Science and Technology
Founded in 1870 as the University of Missouri School of Mines and Metallurgy, Missouri University of Science and Technology (Missouri S&T) is a STEM-focused research university of over 8,000 students and part of the four-campus University of Missouri System. Located in Rolla, Missouri, Missouri S&T offers 99 different degree programs in 40 areas of study, including engineering, the sciences, business and information technology, the humanities, and the liberal arts. Missouri S&T is known globally and is highly ranked for providing a high return on tuition investment, exceptional career opportunities for graduates, and an emphasis on applied, hands-on learning through student design teams and cooperative education and internship opportunities. For more information about Missouri S&T, visit https://www.mst.edu.