Three Missouri S&T entrepreneur teams compete in virtual contest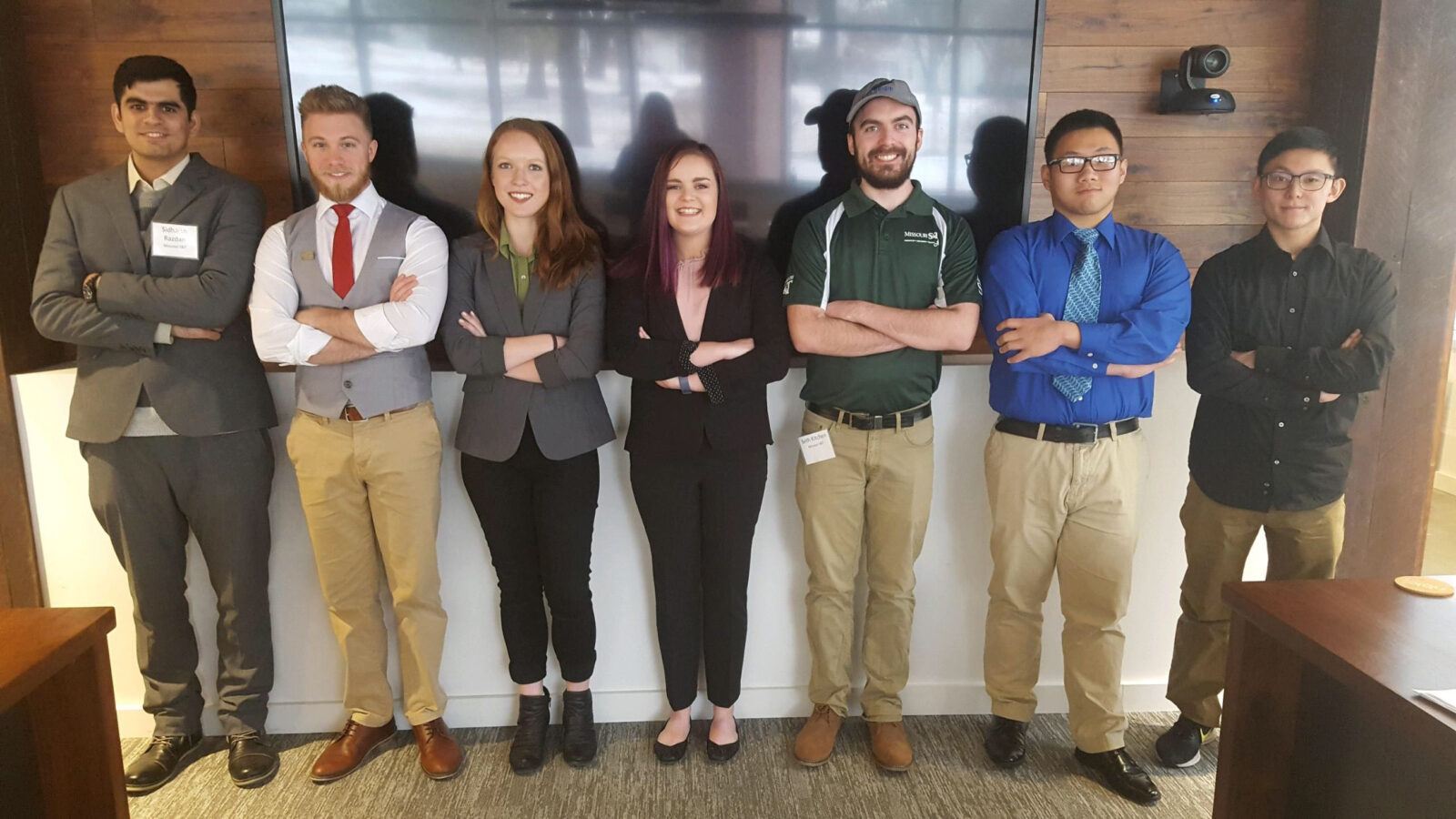 Three teams of students from Missouri S&T will pitch their ideas virtually in a "shark tank" style competition through the University of Missouri System's Entrepreneur Quest (EQ) program this April.
The teams will compete against each other, and the top three finalists from the other UM System campuses during the EQ final rounds that will take place via remote video conferencing April 15-16. Originally, the teams were schedule to meet in-person to present projects to a panel of judges, but the spread of COVID-19 canceled those plans.
Missouri S&T's three teams advanced to the systemwide competition after earning high finishes in several rounds of campus-level competitions and reviews.
Missouri S&T's first place team from the campuswide March competition is "Cannagenie" by Niklas Max Melton, a Ph.D. student in computer science from Riverside, Missouri. Melton is developing an app that could simplify cannabis shopping for consumers in legal states. The app leverages big data and machine learning to provide personalized product recommendations for users and advertising opportunities for local dispensaries.
The second-place team to represent Missouri S&T is "Bionic Bowel" by Vanessa Mahan, a senior in biological sciences from Kansas City, Missouri. By combining biology studies with some ceramic engineering ideas, the project uses bioactive glass as a way to potentially change the pH level in the body of a Crohn's disease sufferer. By including the biomaterial in an oral medicine that dissolves and prevents scar tissue, Mahan realized that she could implant the glass in the human body via a pill to repair the damaged area.
The third-place team from S&T is "Henry-on-Demand" by George Leno Holmes Jr., a Ph.D. student in mechanical engineering from Florissant, Missouri, and Keyri Moreno Bonnett, a senior in mechanical engineering from Bogota, Colombia. Their project focuses on providing professional landscapers with on-demand, industrial-scale robotic lawn mowers.
EQ teams come from a wide variety of academic programs in science, technology, engineering and math and represent students at both the undergraduate and graduate level. Recruiting for 2020-21 EQ will start towards the end of April.
For more information, visit the EQ website at eq.umsystem.edu.