S&T November open house features diversity showcase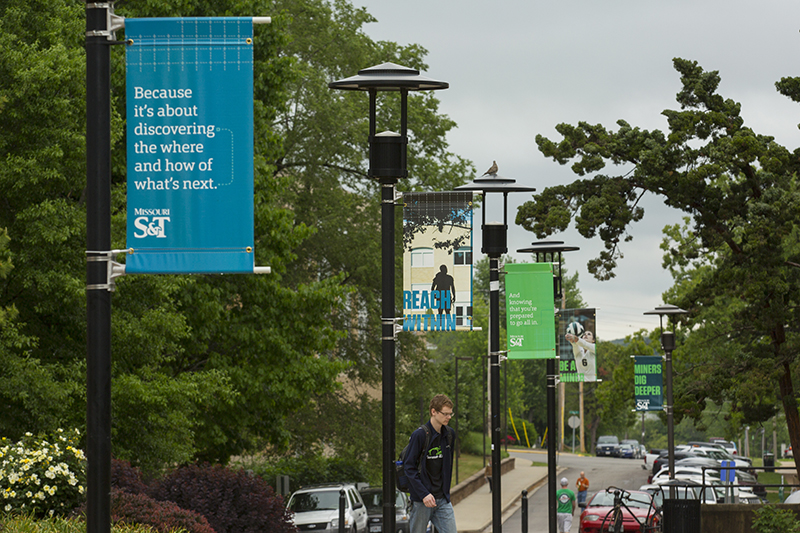 Two annual events at Missouri S&T will be held this November to provide traditionally underrepresented minority students in the region with an opportunity to learn more about S&T.
The Diversity Showcase will allow students to learn more about scholarship opportunities, academics, student life and campus culture at an open house Saturday, Nov. 16. Students will visit academic departments and laboratories, participate in an alumni and current student panel, visit residence halls, and tour S&T's Student Diversity Initiatives House, located at 605 W. 11th St. in Rolla.
Missouri S&T's Society of Hispanic Professional Engineers will host "Si Se Puede!" (Spanish for "Yes, we can!") Nov. 15-17. The three-day event will introduce Hispanic, Latino and other high school students interested in studying science, technology, engineering or mathematics (STEM) to life at university. The schedule includes presentations about S&T's degree programs, a tour of the campus and Rolla, and leadership and networking workshops.
"This is a great opportunity to highlight Missouri S&T to high school juniors and seniors," says Cathy Tipton, acting director of admissions at Missouri S&T. "They get to see everything. Students will not only get information on filling out admissions and financial aid applications, but they will get to talk with current students, faculty and alumni to see a bigger picture."
The student diversity initiatives (SDI) office at S&T recruits and supports female and underrepresented minority students. The office also coordinates workshops for pre-college students, from first through 12th grade, as part of an effort to increase interest in STEM education. SDI also supports diversity-related programming and promotes awareness about female and multicultural issues to the entire campus community.
For more information about the two initiatives, visit diversityshowcase.mst.edu and sdi.mst.edu. For more information about admission to Missouri S&T, visit futurestudents.mst.edu.