Wind Symphony to perform fall concert Oct. 6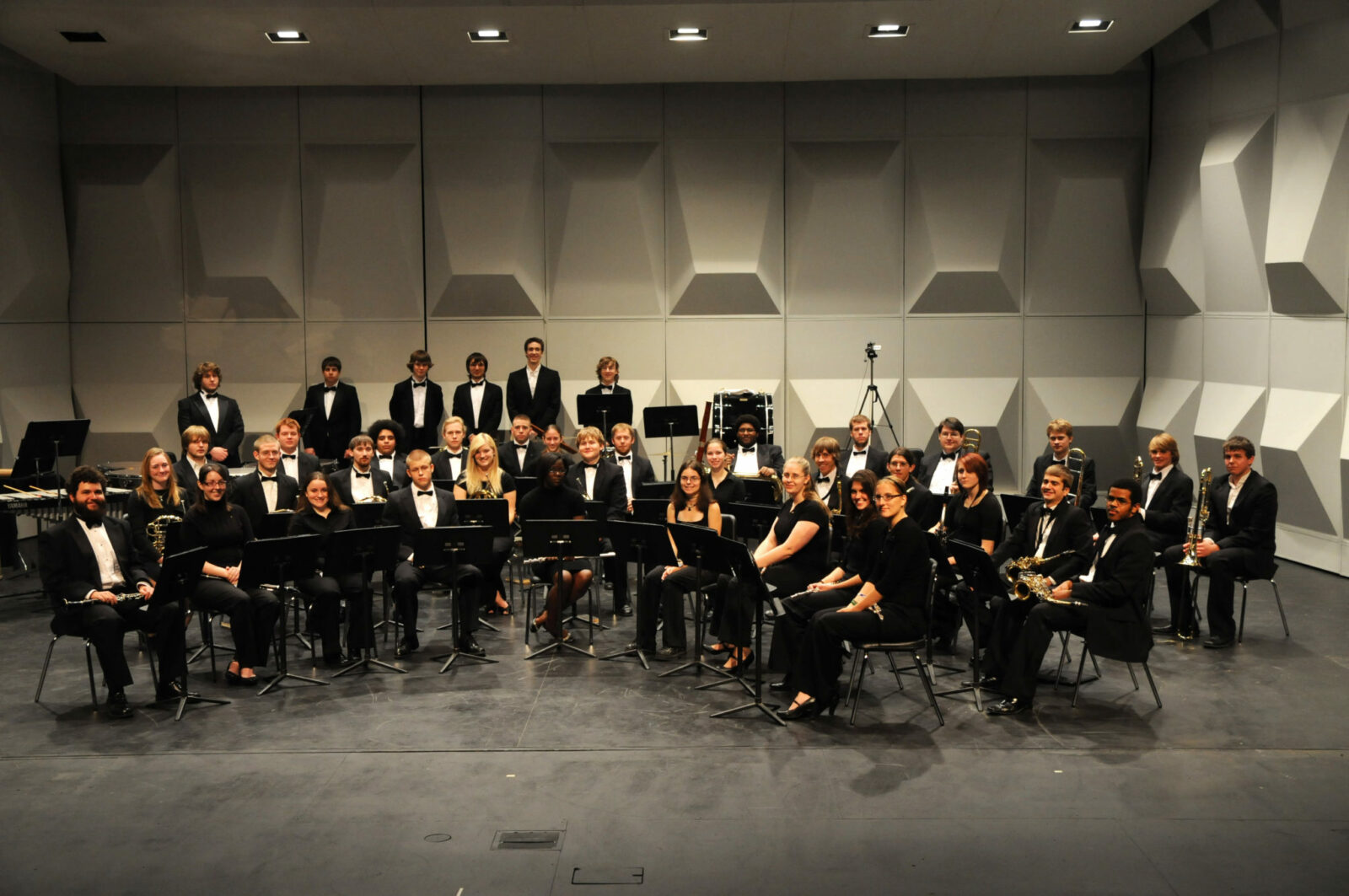 Missouri S&T's arts, languages and philosophy department will present its fall Wind Symphony concert this October.
The concert will be held at 2 p.m. Sunday, Oct. 6, in Leach Theatre of Castleman Hall, located on the Missouri S&T campus at the corner of 10th and Main streets in Rolla. The concert will feature performances by the University Wind Symphony, directed by Dr. David Samson, and the student-led Video Game Music Ensemble.
The Video Game Music Ensemble will perform music from the games "Assassin's Creed," "Octopath Traveler" and "Chrono Trigger." The Wind Symphony will perform a variety of pieces, including Vaclav Nelhybel's "Suite from Bohemia" and David Holsinger's "Prelude and Rondo," and transcriptions of Aaron Copland's "Down a Country Lane" and "The Typewriter" by Leroy Anderson. "The Typewriter" will feature Lauren Perala, office support assistant for the arts, languages and philosophy department, playing the typewriter solo.
"We're excited to have the University Wind Symphony kick off our 2019-20 performing arts season," says Samson, an assistant professor of music. "This concert will feature a nice mix of classic and modern wind band pieces with a few laughs sprinkled in. We hope to see many folks from the S&T community as well as the greater Rolla area join us for a fun afternoon of music."
Tickets are $5 in advance or $7 at the door for the public, and free to youth, ages 18 and under, and Missouri S&T students with a valid ID. Tickets can be purchased 10 a.m. to 4 p.m. Monday through Friday from the Leach Theatre Box Office, located in the vestibule inside the main entrance to Leach Theatre, facing 10th Street. Tickets can also be purchased online at https://leachtheatre.mst.edu/tickets or by calling 573-341-4219. Service fees may apply to tickets purchased online or by phone.
For more information on the performance or Missouri S&T's performing arts programs, call the performing arts office at 573-341-4185.