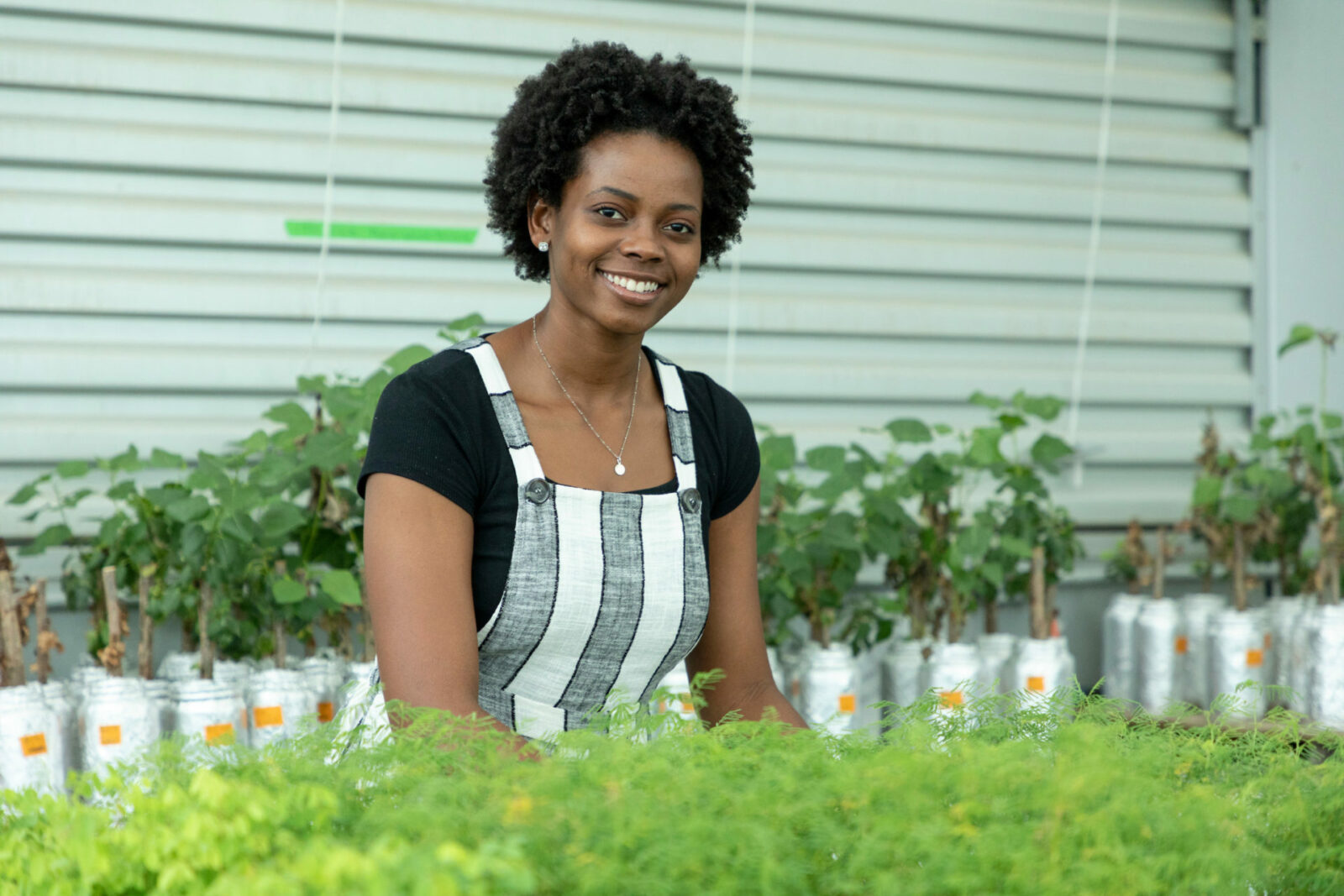 Ashley-Ann Davis of Jefferson City, Missouri, doesn't shy away from a challenge.
As an Honors Academy student working on degrees in both civil engineering and engineering management, president of Missouri S&T's National Society of Black Engineers student chapter, intern with Turner Construction and research collaborator with Dr. Joel Burken, Davis is one of many students who are making the most of their experience at S&T.
"I'm very involved on campus," says Davis, who is also a member of Engineers Without Borders and a student ambassador in the admissions office. "I also maintain my social life and my GPA, and everything else while averaging 16-hour semesters. This has been the most challenging for me but also one of my greatest teachers. Balancing all things has forced me to learn to prioritize and knowing what and when to say no to."
Davis credits the lab lessons and group projects from her coursework with helping prepare her for the internship experience, as "those are most similar to what you'll see on an actual job."
"I had the opportunity to gain both office and field experience on both my internships, which is a phenomenal background to have if I do decide to pursue a career in construction management," Davis says. "Both experiences really helped me be more independent as both were away from home. They also helped me increase my technical knowledge."
Her experience this summer as a superintendent intern at Turner Construction wasn't her first internship. The summer after her freshman year, Davis worked as a project engineer intern at Clayco. At the time, she hadn't yet taken many of the technical classes related to her major.
"I learned much of the information that I would go on to learn in my classes at my internships, as well as things that can't really be taught in a classroom," she says.
Davis's interest in infrastructure was sparked when she was a young girl living in Jamaica, where tropical storms often caused damage to bridges and other infrastructure.
"I wanted to look into solutions," she says. "I thought there had to be something better because it's a reoccurring issue. Being in a developing country, a lot of times the real issues isn't fixed – a bandage is put on it."
As part of the university's Opportunities for Undergraduate Research Experience program, Davis studies how hyperspectral images of plants can be used to determine their chemical composition. The goal is to develop a technology that can be used in classrooms as early as high school that's both inexpensive and user-friendly.
"The technology would help students learn about the different parts of plants and how plants act as a chemical holder for the things in the environment around it," she says. "The plants can give information about location as well as other indicators of the environment in which it was planted and grew."
Despite all her hard work, Davis says the most rewarding part of meeting every day activities and challenges is how she's able to inspire and connect with those she comes into contact with.
"Being a black female in engineering, I always feel a sense of pride when my peers tell me that they are inspired or motivated by actions," she says.